The wittner finetune geared pegs, a "non-slip" peg solution for your viola. For proper sizing, check out our infographic. Wittner finetune geared pegs are measured by diameter at ring.
Available in different size options:
- 8.6mm Viola
- 9.2mm Viola
The pegs are also available in violin sizes here.

Wittner Finetune Peg Set includes 4 pegs

Made from composite and light alloy material, maintaining the traditional hardwood appearance demanded by professional musicians. Installed by pressing into place without glue. Peg shaft stays in place, and tuning is done by turning peg head. There is no peg/pegbox friction, and peg is not affected by climate and humidity changes.

Only the button and the geared middle section of the shaft on which the string is wound, moves. The Fine Tune pegs have an internal gearing ratio of 8:1 for precise tuning.
We recommend installation by a professional. Before placing your order, we recommend looking at the sizing chart for proper sizing.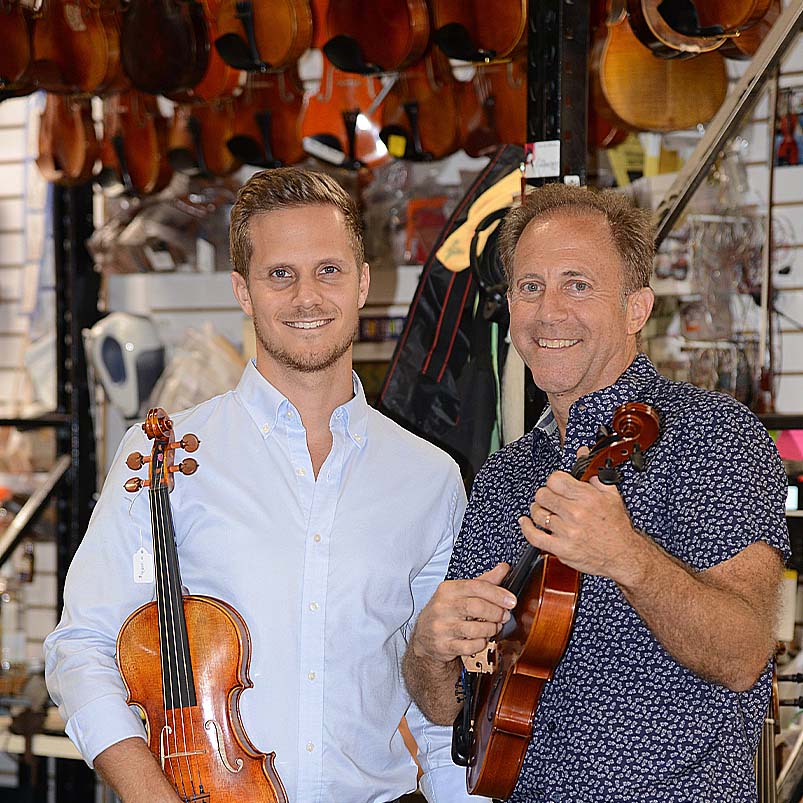 About Fiddlershop
Fiddlershop is a small family-owned business located in South Florida. Since 2012 we have been serving the string community with quality instruments and accessories. We believe that music and instruments should be accessible to everyone at a price they can afford.