Displays 3/4, 4/4 violins and violas from 13"-17". Violin / Viola does not rest on the pegs. Instrument hangs by the scroll on protective, rubber-padded swing. Bow holder included.
Don't let your violin hide in a case under the bed, leave your fiddle out so that you see it. There's no better motivation for practicing.
Dimensions (See Picture)
A - 3.5" (Height of metal wall-plate)
B - 2.25" (Width of metal wall-plate)
C - 5" (Distance from wall to tip of bow-holder)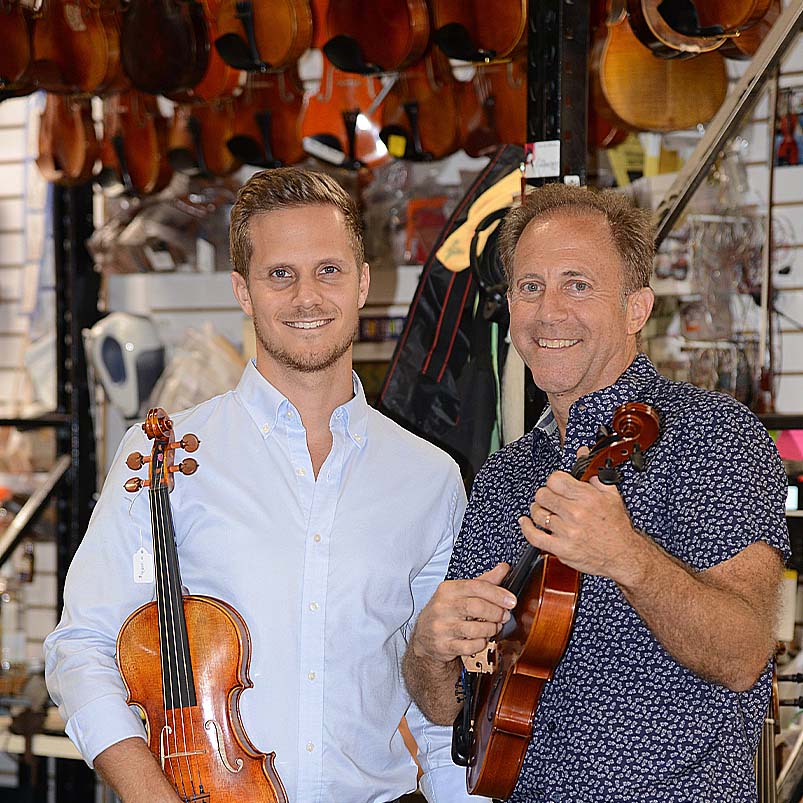 About Fiddlershop
Fiddlershop is a small family-owned business located in South Florida. Since 2012 we have been serving the string community with quality instruments and accessories. We believe that music and instruments should be accessible to everyone at a price they can afford.