The violin will rest on the heel of the scroll (not on the pegs!).
Displays 3/4, 4/4 violins and violas from 13"-17".

Built-in Bow holder
Authentic North American hardwood block (Natural wood color can vary)
Available in oak, cherry, and walnut
Dimensions - See picture:
A - 4" (Height of wood block)
B - 2.375" (Outer-width of violin cradle)
C - 5.75" (From wall to bow-holder tip)
D - 1.75" (Width of wood Block)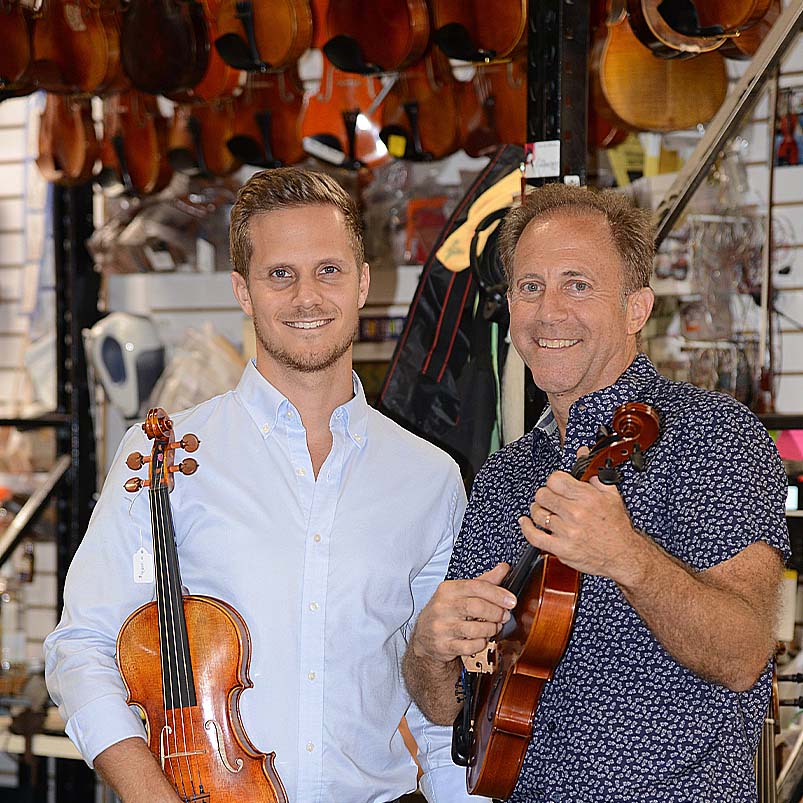 About Fiddlershop
Fiddlershop is a small family-owned business located in South Florida. Since 2012 we have been serving the string community with quality instruments and accessories. We believe that music and instruments should be accessible to everyone at a price they can afford.