Violinist's Guide to the Five String, arranged by Danieldouglas Smith.
The arrangements in this book are specifically designed to help the experienced violinists adapt their technique to the 5 string violin. It's in sincere wish of the author that this book of arrangements helps make the transition to the 5 string violin, quicker, easier, and more fun. Furthermore, since there is very little music specifically written for the instrument, we hope this publication will inspire other 5 string players to try their hand at writing music for this most interesting violin.
Looking for a 5 String Violin?
For 5 all string players, we highly recommend you to check out the the Fiddlerman 5-String Violin Outfit. This beautiful violin is one of very few well-made 5 string violins that we've seen. This Guarneri style violin projects a very powerful, yet deep sound. It's well balanced and has an even tone throughout the strings. This violin will make justice for any 5-string player.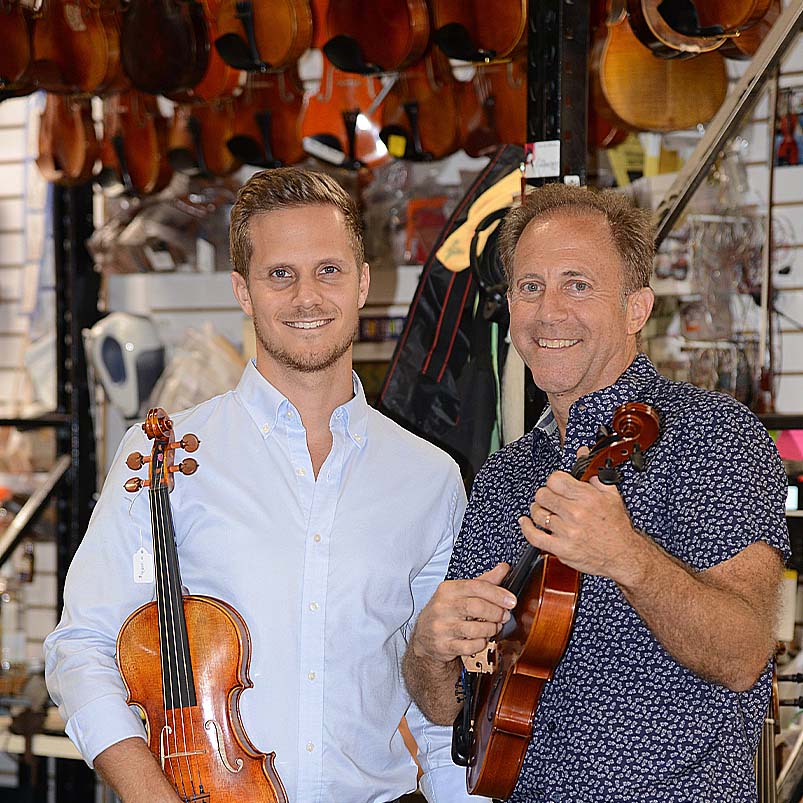 About Fiddlershop
Fiddlershop is a small family-owned business located in South Florida. Since 2012 we have been serving the string community with quality instruments and accessories. We believe that music and instruments should be accessible to everyone at a price they can afford.