This is a 16.25" Viola hand made by Martin Sheridan in 2021
Martin Sheridan is a gifted luthier from Fort Madison, Iowa, making violins, violas, cellos, double basses, and guitars.
This viola has incredible projection that is quick and nimble. The sound is robust, direct and clear, with a very commanding presence.
This viola is modeled after Antonio and Girolamo (or Hieronymous) Amati, also known as the Brothers Amati, who inherited the workshop of their father Andrea in the late 1570s.
Amati Brothers 1620 pattern
Thomstik PI Strings
Ebony Chinrest, Tailpiece, and Pegs with parisian eye
Sale Includes
Instrument
Quality Oblong Case
We ship internationally, and this instrument is available to be tested in our shop Mon-Fri  9am-5pm, Sat, 10-4
Even though this is not a "Fiddlerman instrument," this viola is backed by our standard warranty and return policy-so you can shop with confidence.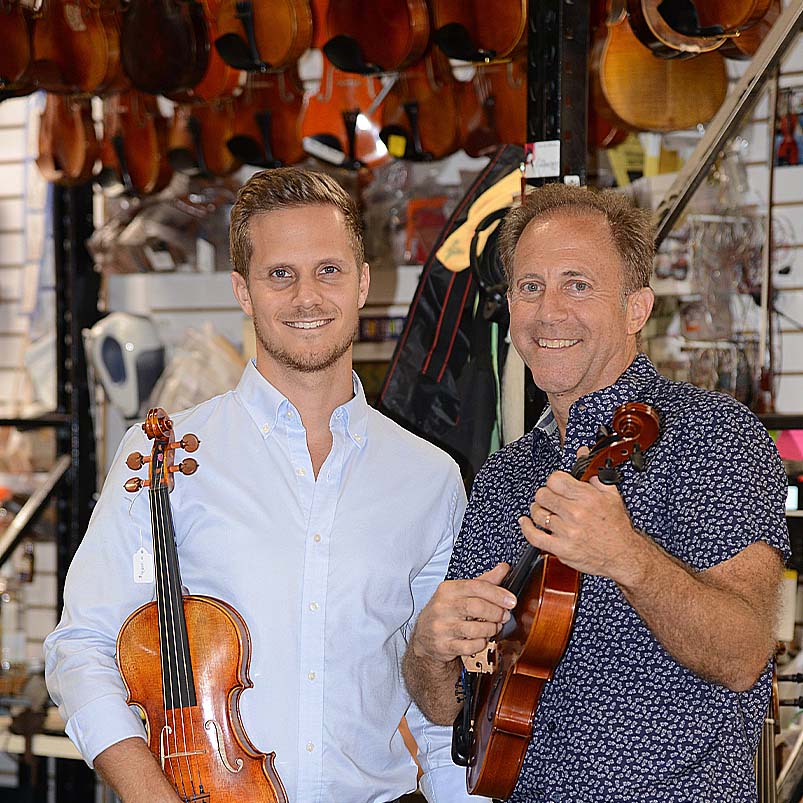 About Fiddlershop
Fiddlershop is a small family-owned business located in South Florida. Since 2012 we have been serving the string community with quality instruments and accessories. We believe that music and instruments should be accessible to everyone at a price they can afford.