The Fiddlerman Master Viola is constructed from hand-carved, beautifully figured spruce and maple tonewoods that have been aged for a minimum of 10 years. It's set up and tested by our professional luthiers in our Florida workshop and comes with a lifetime structural warranty and free lifetime adjustments. 
Body: Fully hand-carved with European spruce top and flamed curly maple back. Professional quality hand-applied spirit varnish
Fittings: Ebony fingerboard, pegs, chinrest, and tailpiece with A string fine tuner
Bridge: Professional level Despiau Three Tree or a Holstein 3-star
Soundpost: European spruce soundpost from "Alpine Tone Wood"
Strings: Commonly Thomastik Vision, medium scale, medium tension (standard), but our luthiers will install whichever strings sound best on the specific viola
*The strings might differ depending on the characteristics of the individual instrument. Our professional luthiers test and optimize every instrument before they are sent out. Please leave a note on your order for any string preference.
Every Fiddlerman instrument undergoes our famous 10-point inspection!
Included Accessories
Case: Fiddlerman Quality Oblong Viola Case FC75 with dark gray interior.
Bow: Fiddlerman Carbon Fiber Viola Bow
Shoulder Rest: Fiddlerman Wood Viola Shoulder Rest (14" come with Fiddlerman Wood Violin Shoulder Rest)
Rosin: Holstein Premium Rosin
Mute: Fiddlerman Rubber Practice Mute
Cloth: Fiddlershop Polishing Cloth
Tuner: Fiddlerman Digital Tuner AV10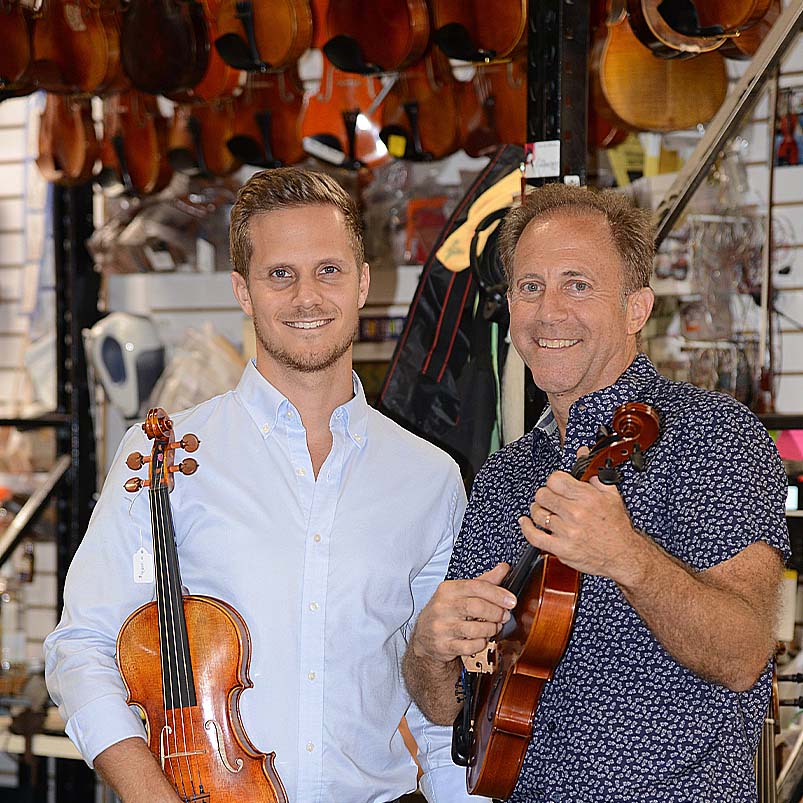 About Fiddlershop
Fiddlershop is a small family-owned business located in South Florida. Since 2012 we have been serving the string community with quality instruments and accessories. We believe that music and instruments should be accessible to everyone at a price they can afford.