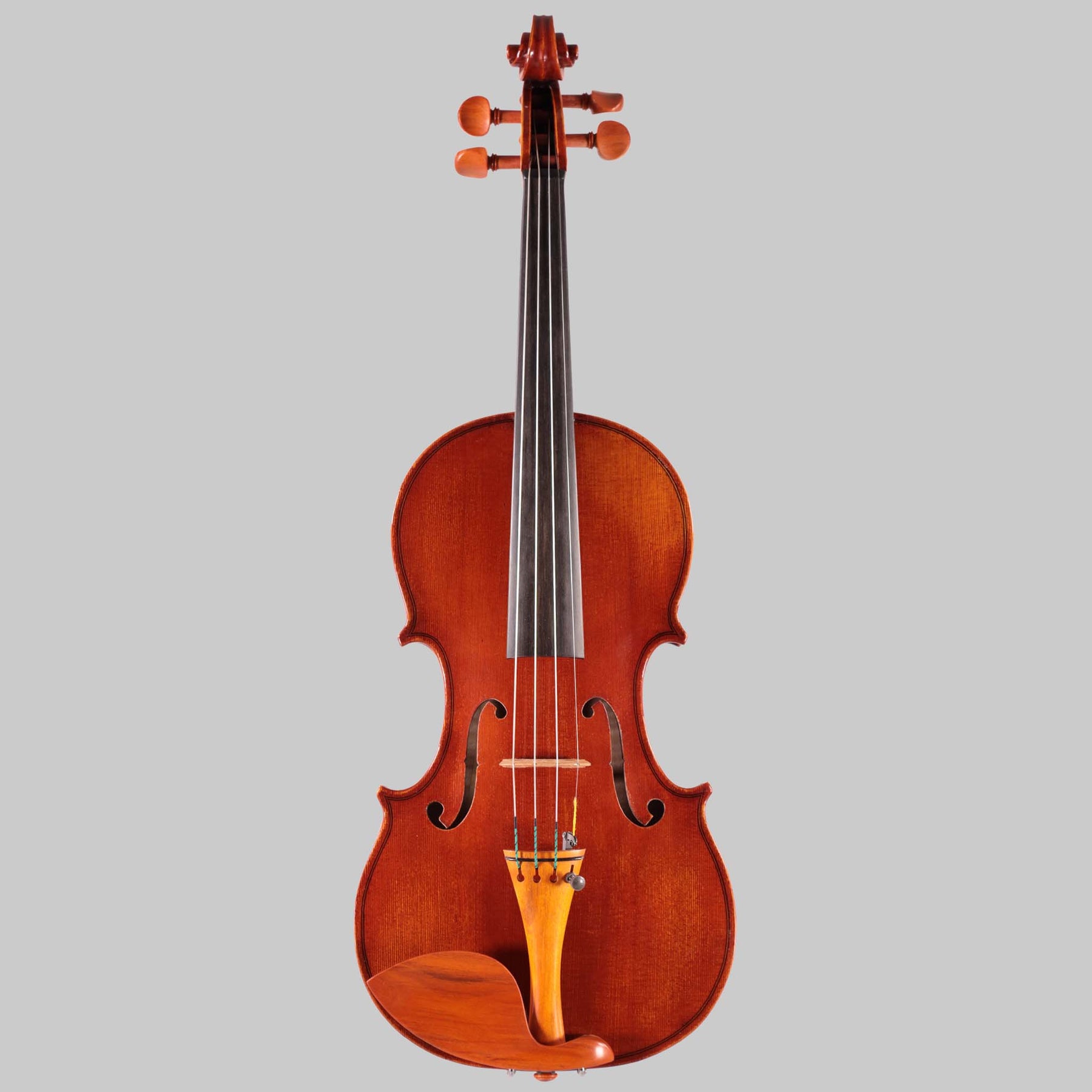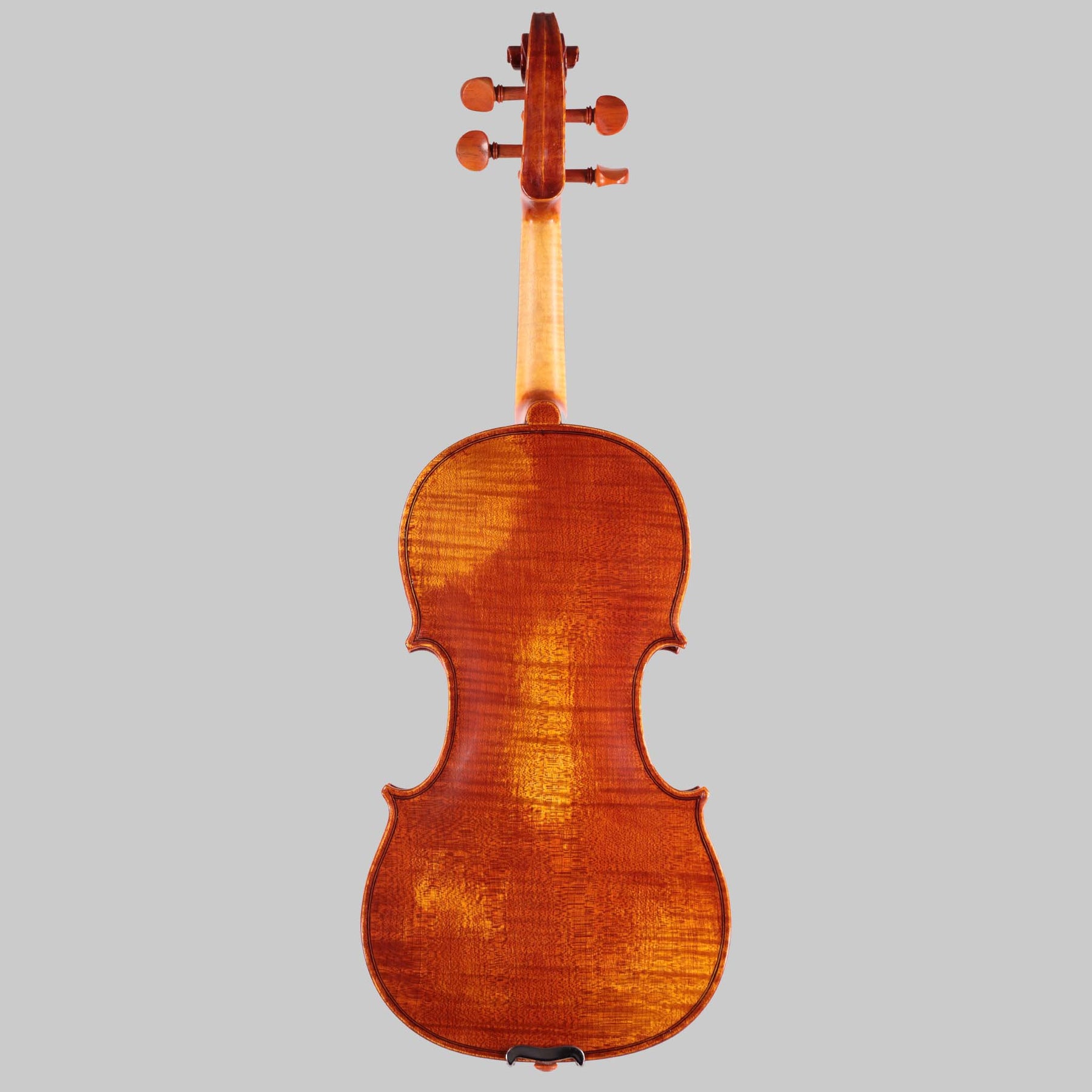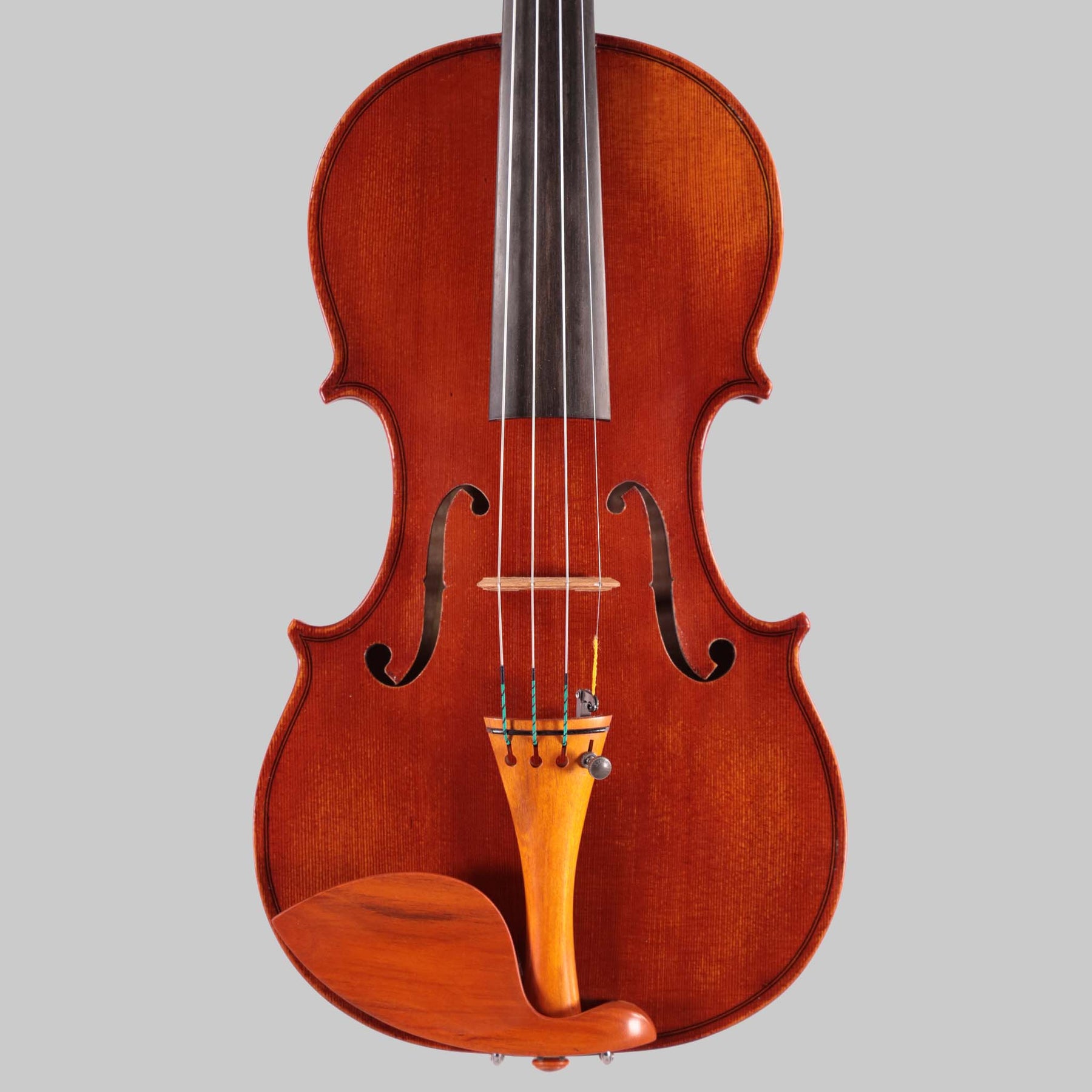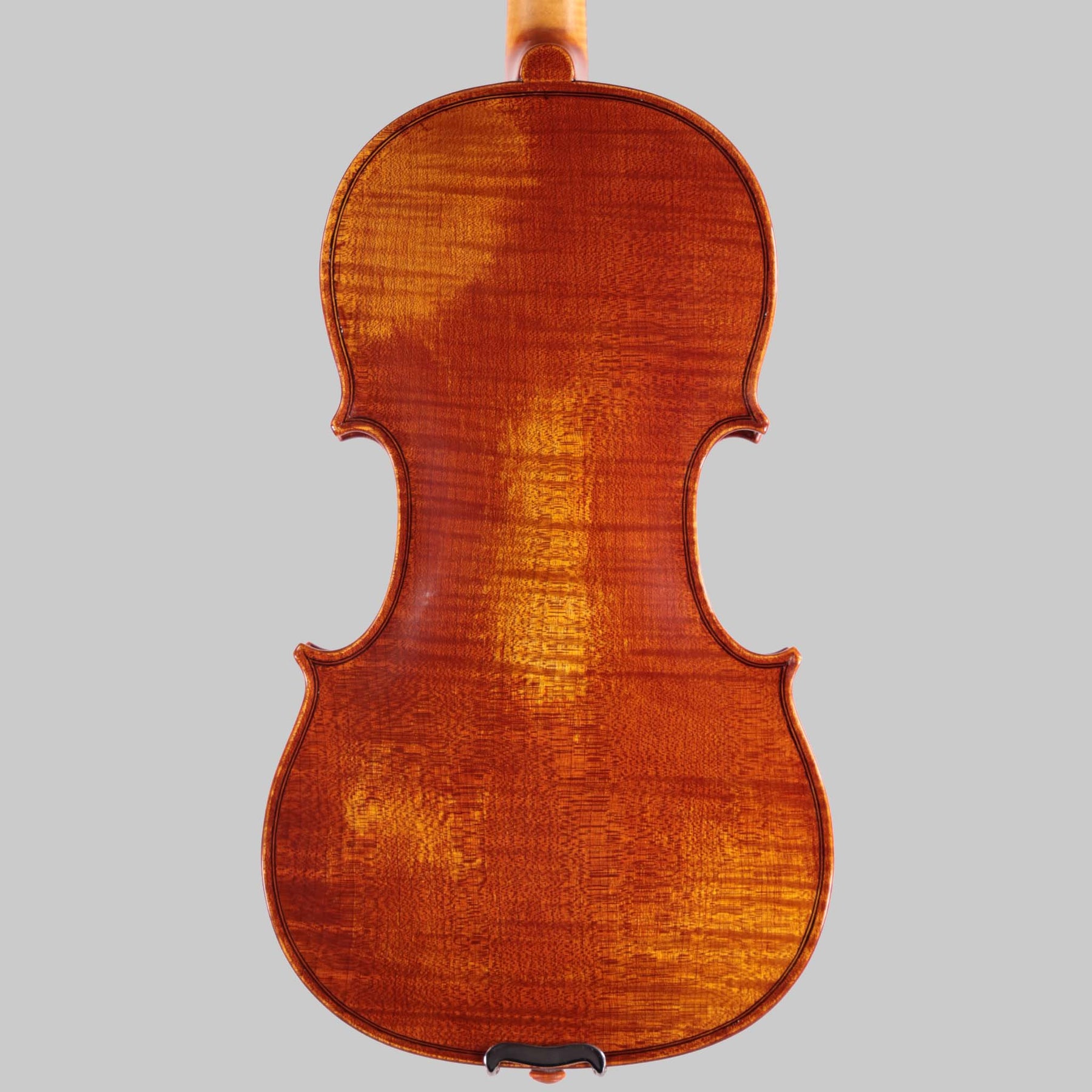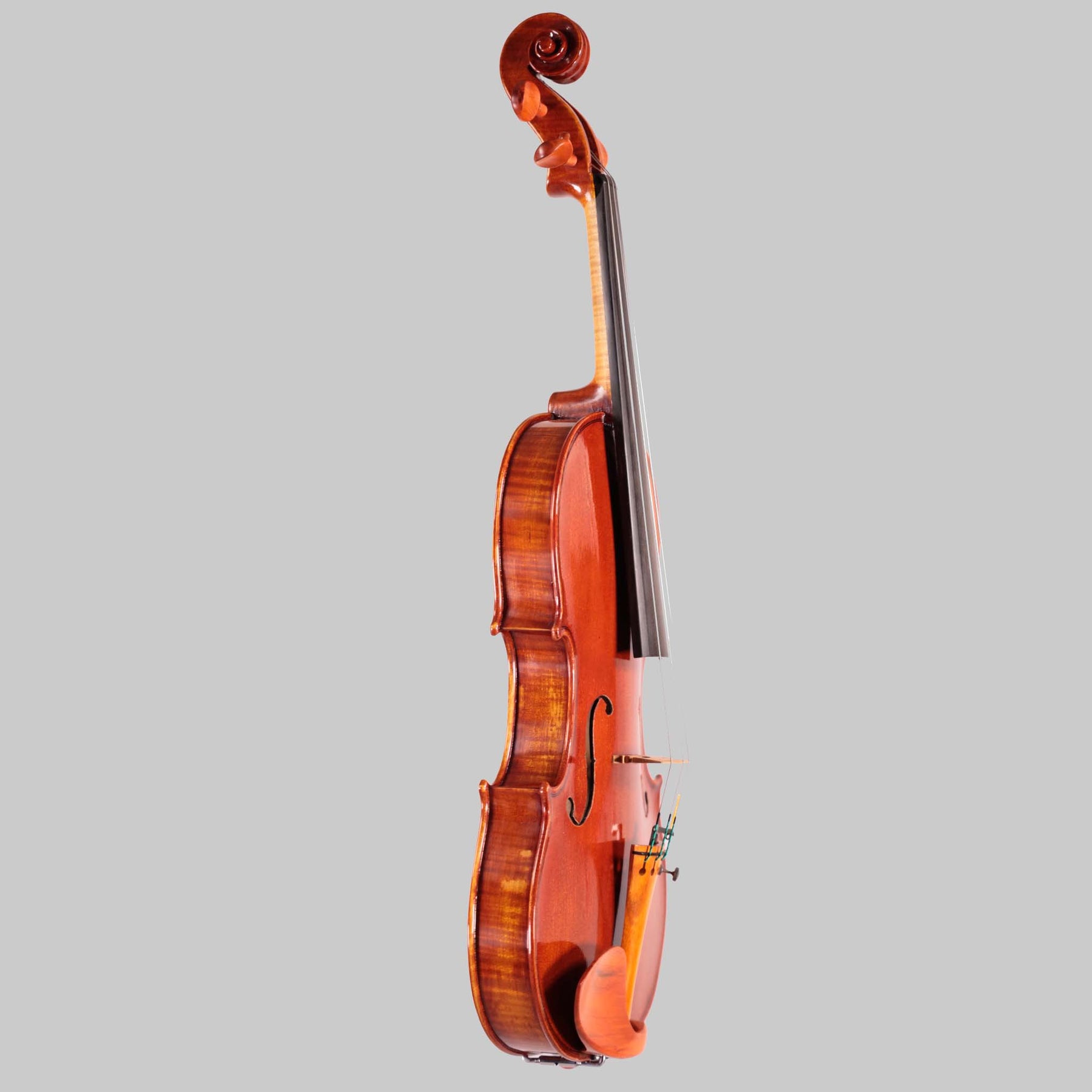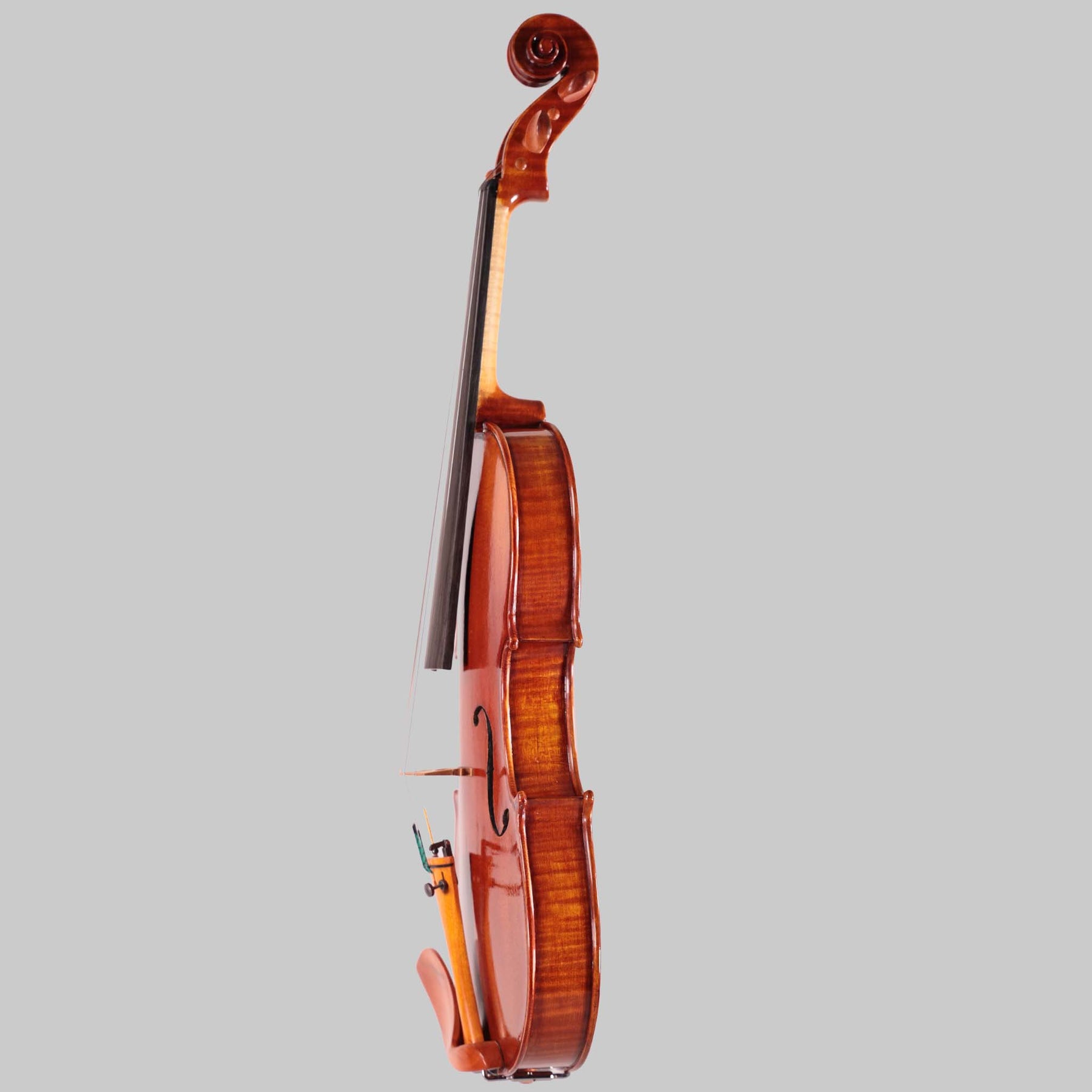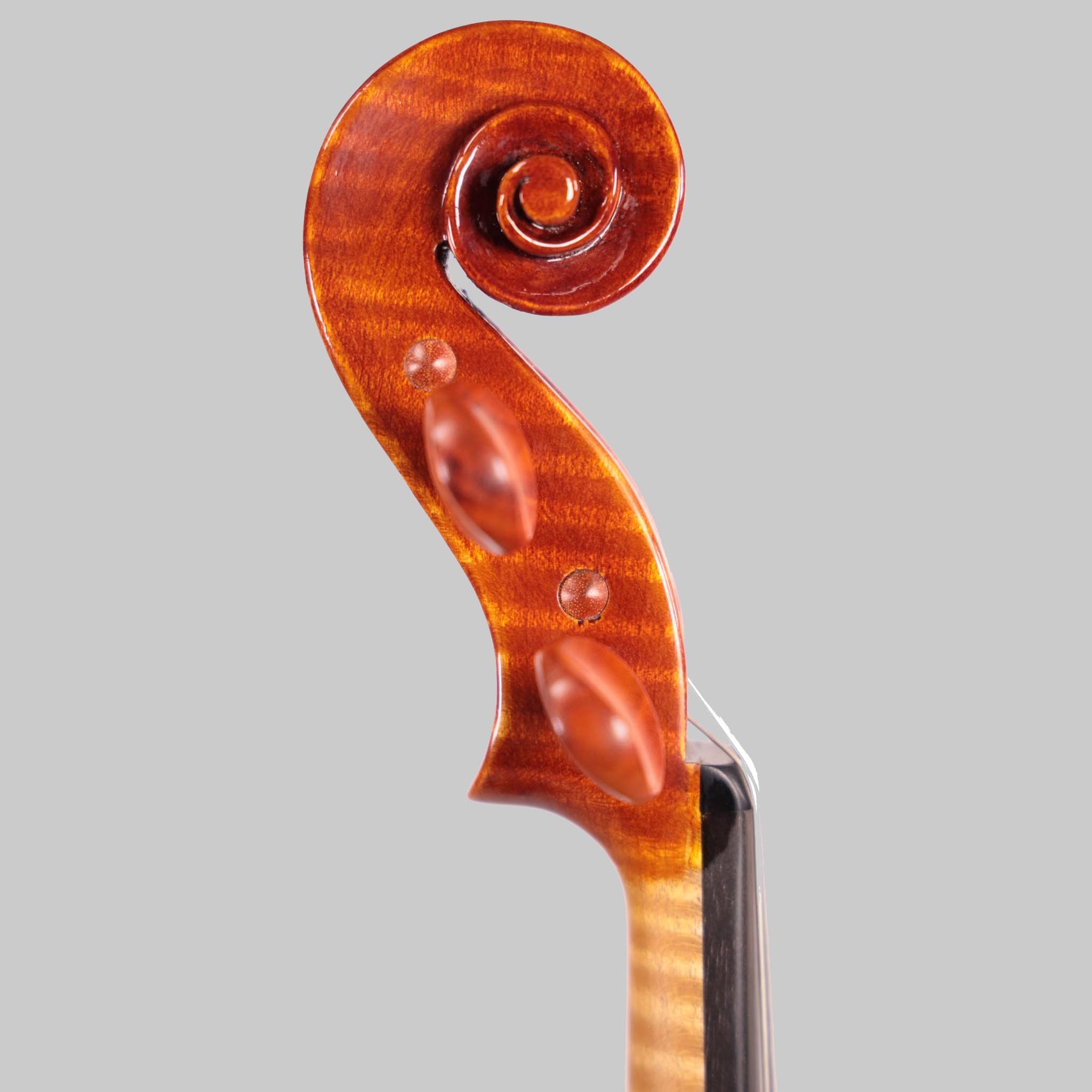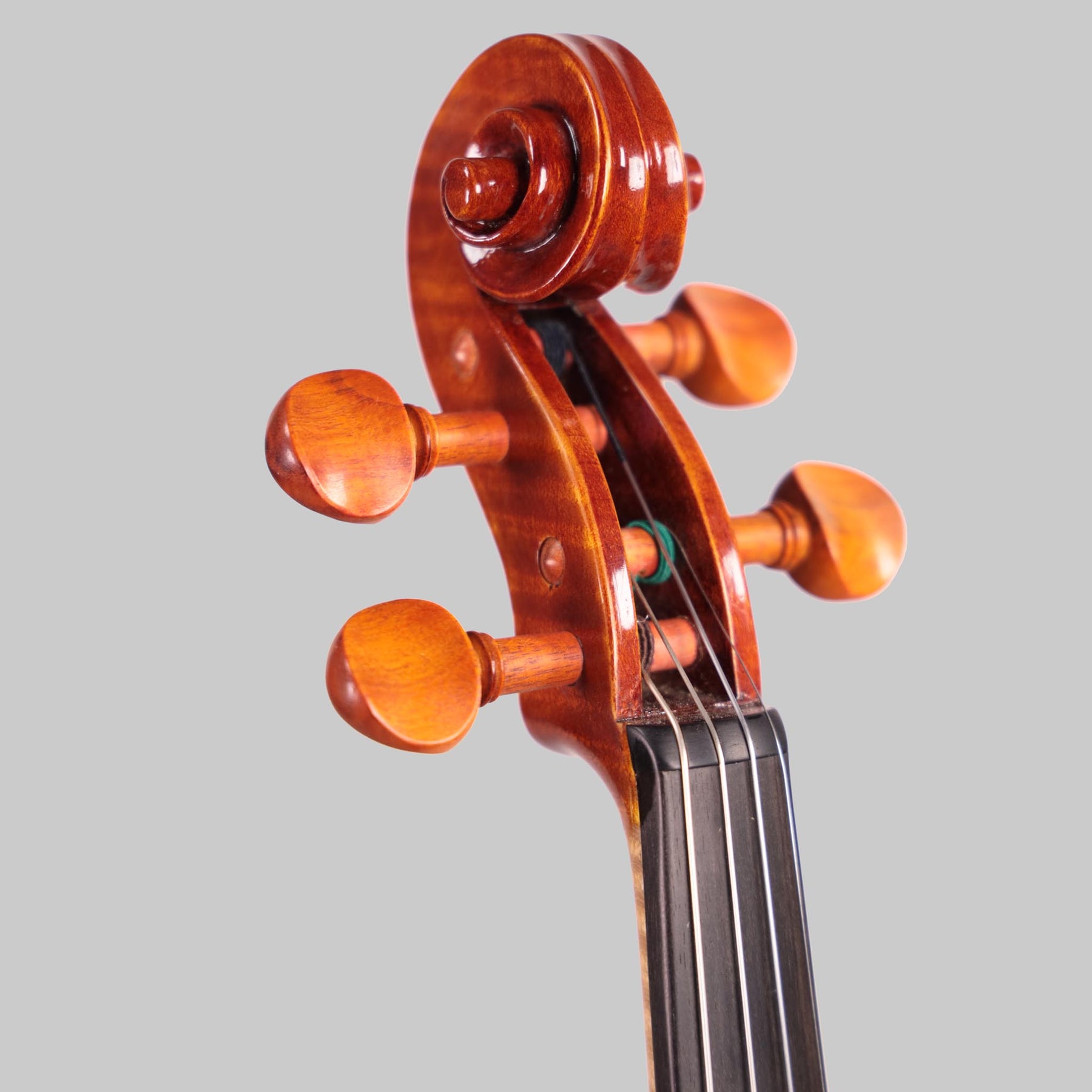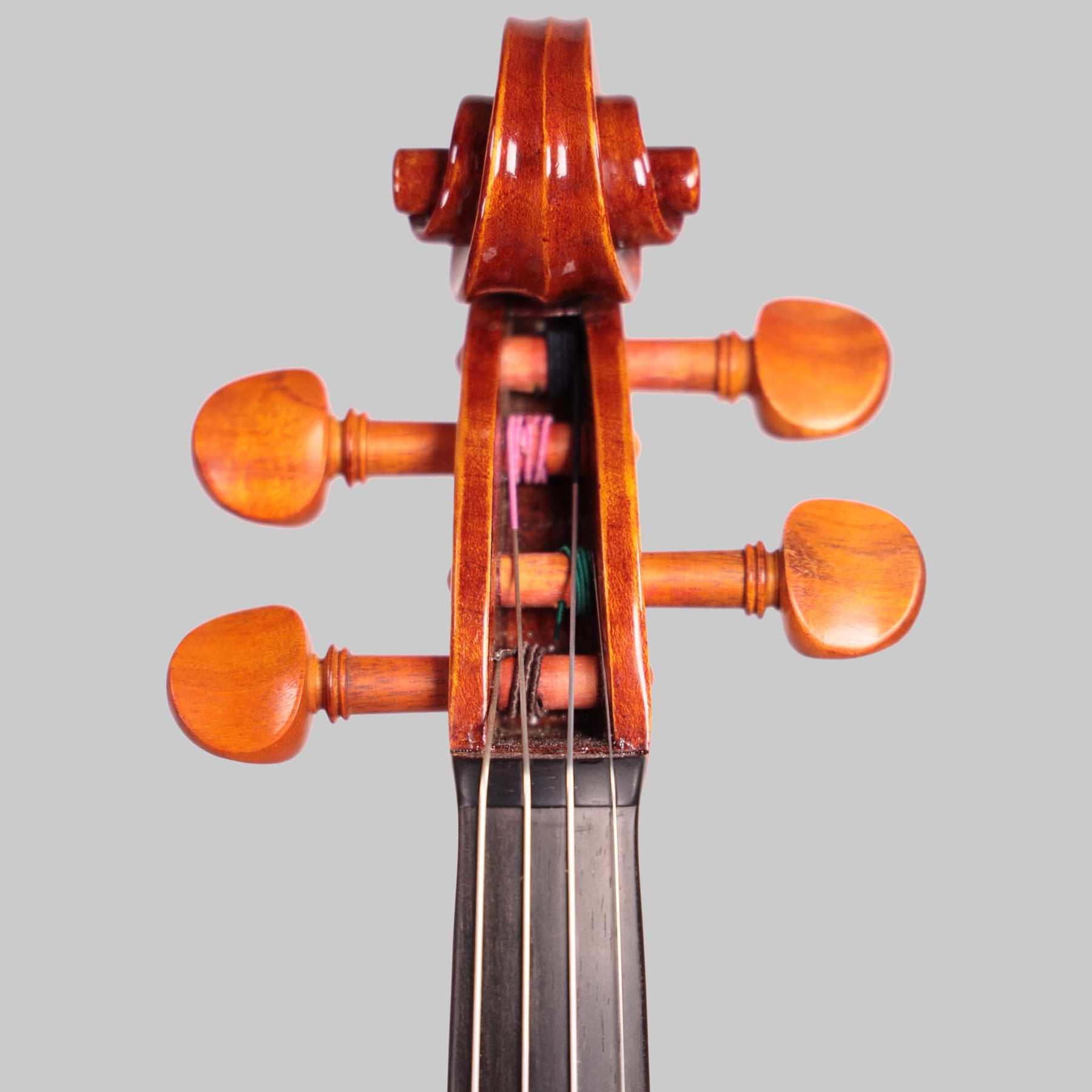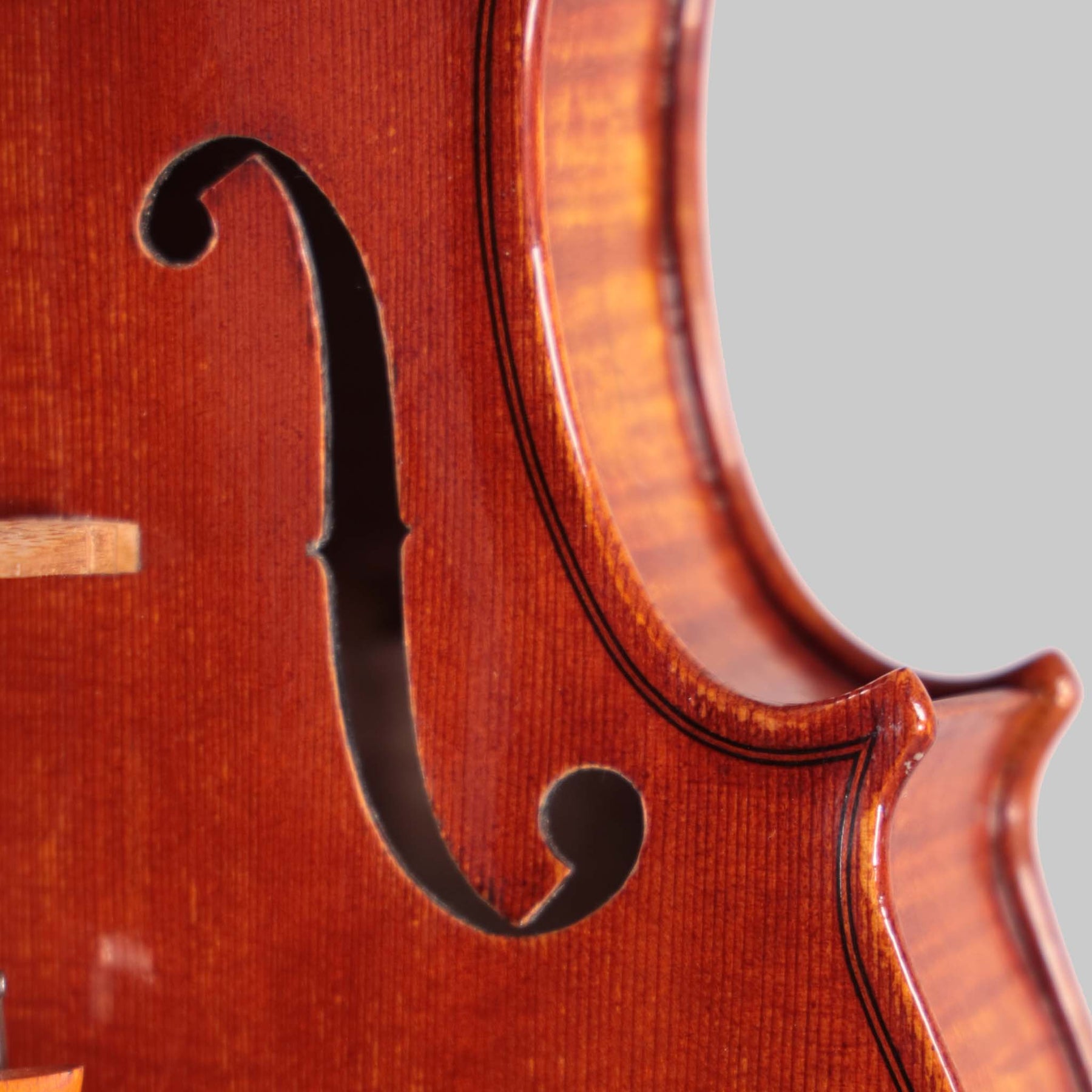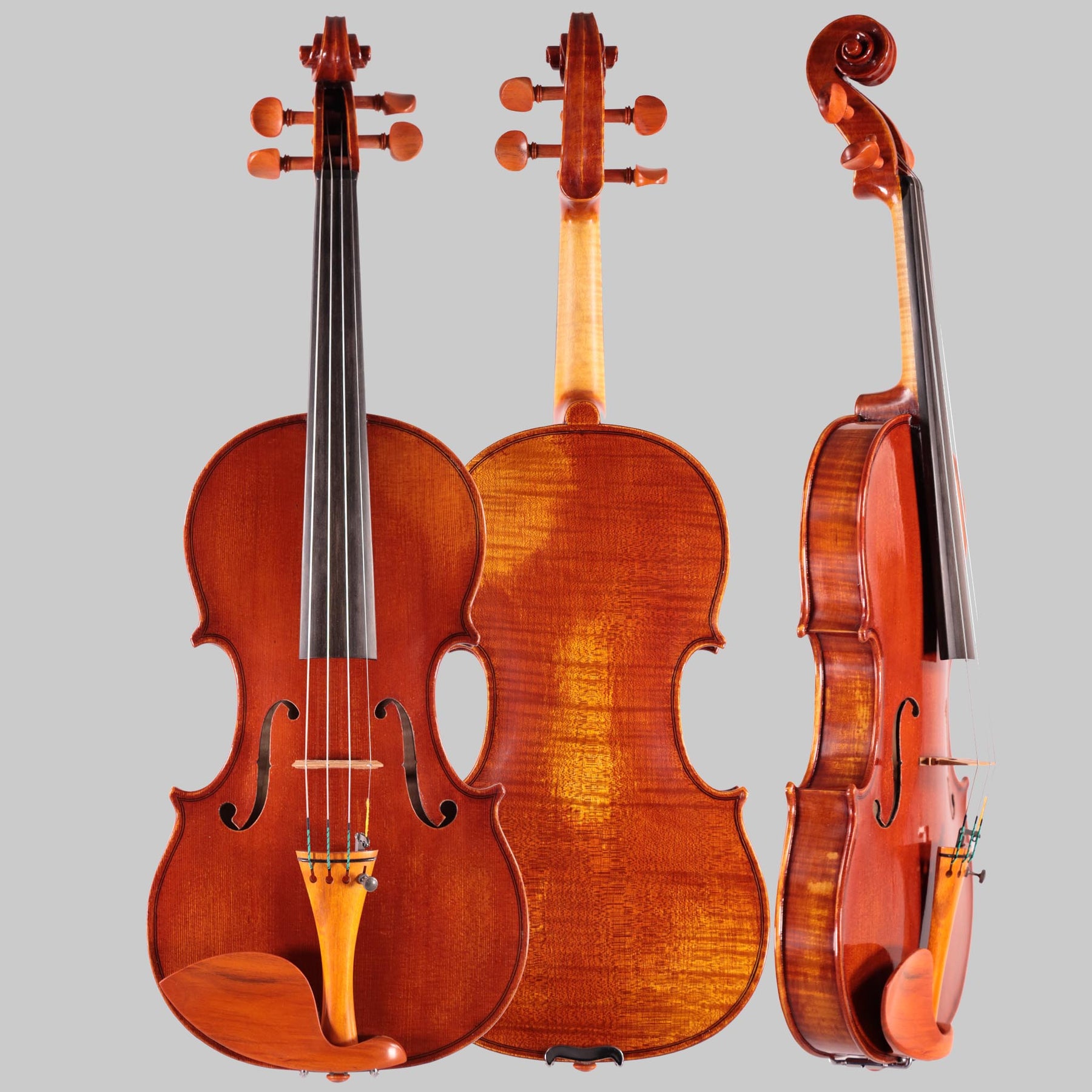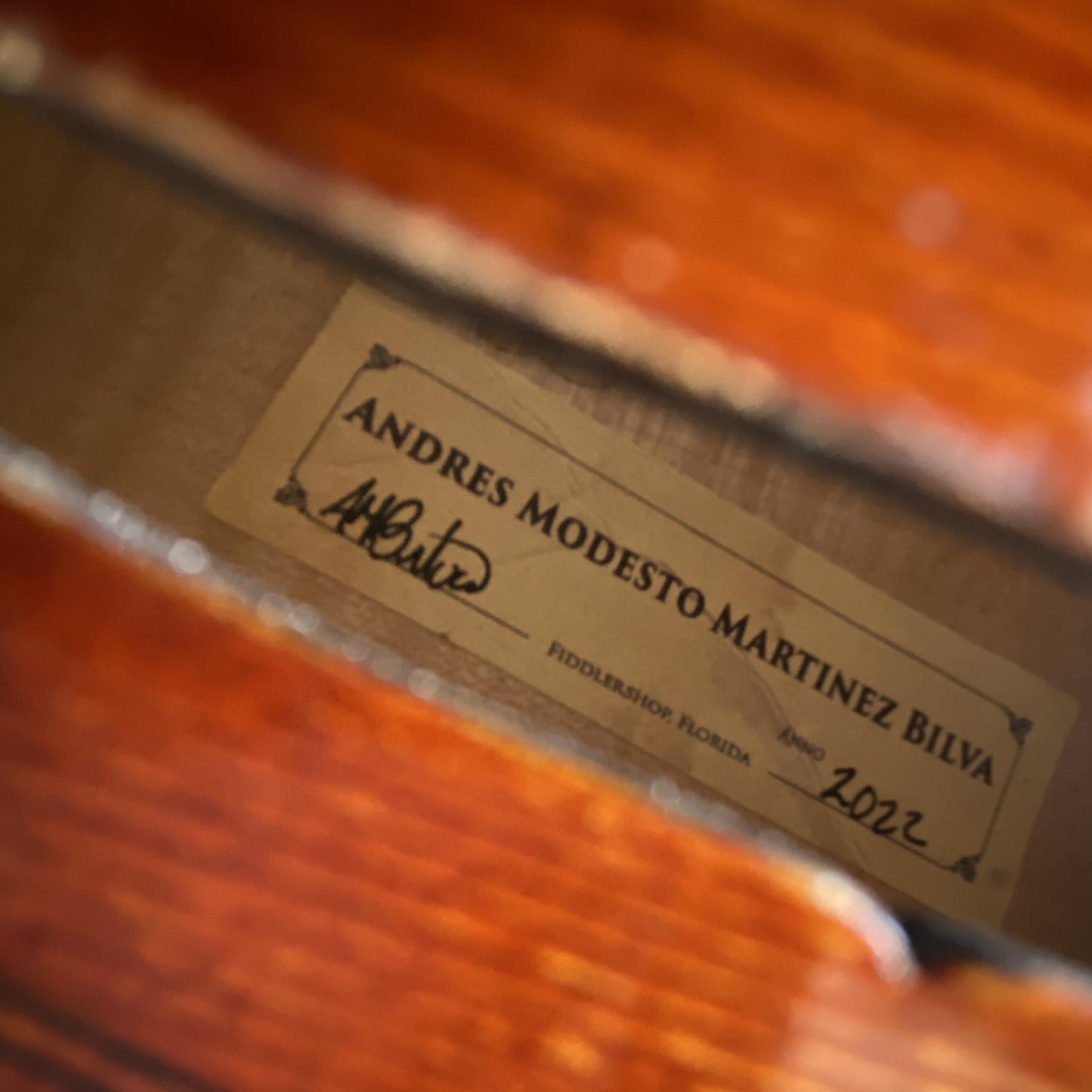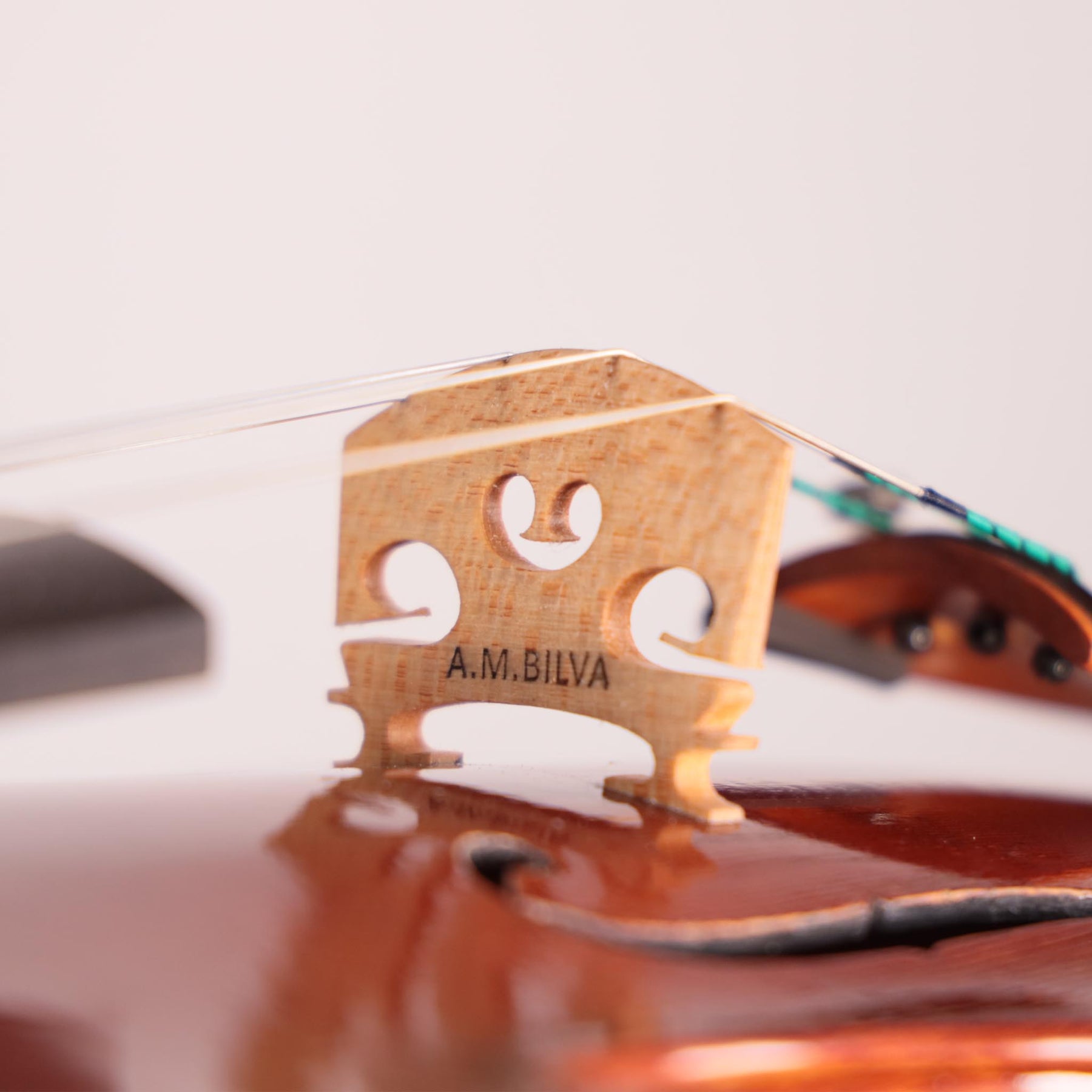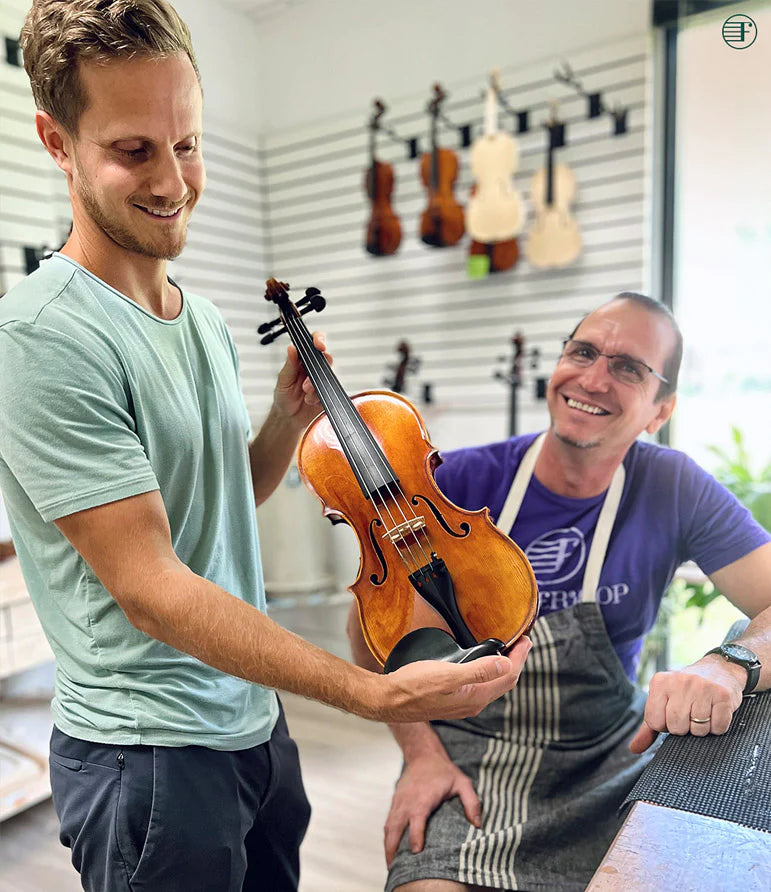 Andrés Martinez Bilva, Pompano Beach, Florida Stradivarius Violin 2022
Fine American Violin
Andrés Modesto Martinez Bilva, Violin 2022
It is our great fortune to feature this stunning violin made right here at Fiddlershop by our very own Andrés Modesto Martinez Bilva. This violin was made entirely from start to finish with the unparalleled craftsmanship of our head luthier. It's rare that violin makers also excel in the set-up process, but we are fortunate to have a true master in our midst. 
Stradivarius Template
Dark red brown with orange hues, Oil based Varnish
Aged Italian Spruce top
Bosnian Maple sides and back.
Superior Despiau 3-Tree Bridge
Stradpet Titanium fine tuner
Nylon tailgut
Guarneri Chinrest
Supreme Pernambuco Fittings
Evah Pirazzi Green Strings (Optima Goldbrokat E-String)
This instrument is has an absolutely gorgeous tone: wonderfully round and deep in the lower register, while sweet and brilliant in the upper register. It strikes a magnificent balance and responds with ease and feels great under the fingers.
Sale includes:
This violin is backed by our standard warranty and return policy, so you can shop with confidence.
Andrés is originally from Havana Cuba, where he started studying and working with antique furniture restorations in 1995. In 2003, Andres attended Luthier school and by 2010,  was working as a professional Luthier. He also studied in Cremona Italy with various teachers.  With over 20 years of experience in the fine woods industry and a fine eye for detail, he excels in setting up instruments, repairs, restorations, and making violins. Andres started working with us here at Fiddlershop in May of 2017, and has been a great resource for our local string community and our customers worldwide.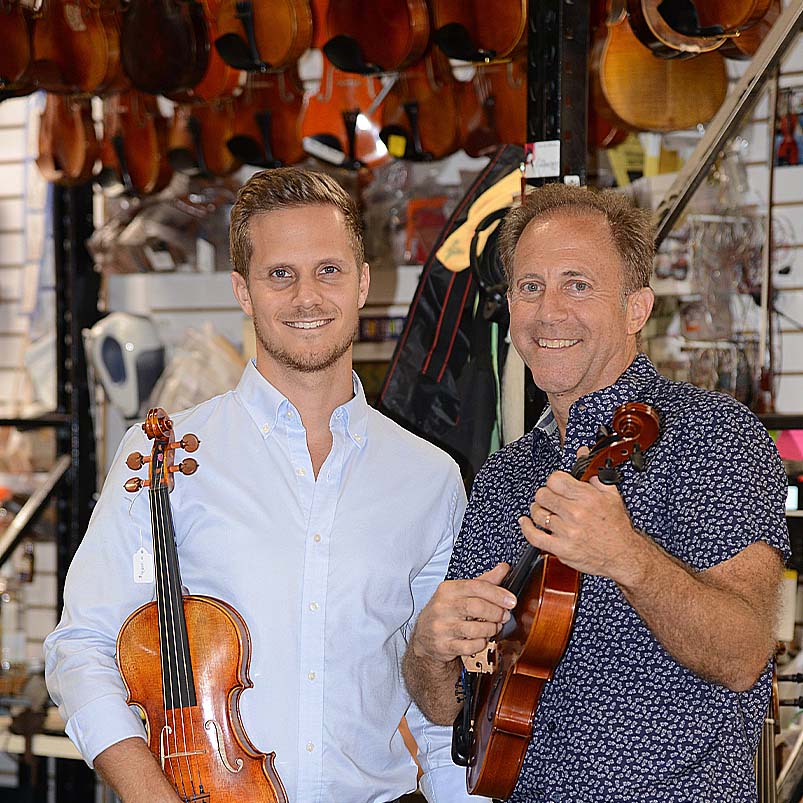 About Fiddlershop
Fiddlershop is a small family-owned business located in South Florida. Since 2012 we have been serving the string community with quality instruments and accessories. We believe that music and instruments should be accessible to everyone at a price they can afford.