Zacharias Fischer Antique Full Size Violin (No. 87)
This is a very old violin we have on consignment here in our shop. The label is very difficult to decipher and so we are not sure about the year. Fischer lived from 1730 – 1812 and this violin was most likely made in Würzburg, Germany around 1787
This violin has been repaired, but currently sounds great, and has lots of character and charming features.
Learn more about Zacharias Fischer here:
Outfit Includes:
Violin
Old case for shipping (not intended for long term use)
Old wood bow with tortoise shell frog (not intended for long term use, it just comes with the outfit)
Even though this is not a Fiddlerman line instrument, we have done our signature setup that we do on every instrument to see that the violin sounds the best it can and is easy to play. Additionally, this violin is still backed by our standard warranty and return policy-so you can shop with confidence.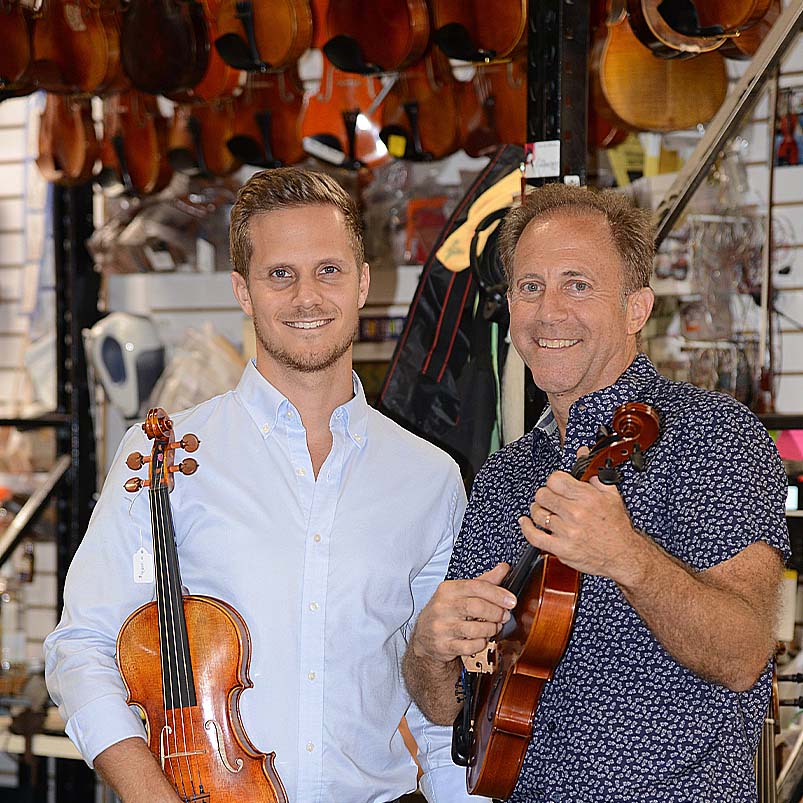 About Fiddlershop
Fiddlershop is a small family-owned business located in South Florida. Since 2012 we have been serving the string community with quality instruments and accessories. We believe that music and instruments should be accessible to everyone at a price they can afford.