Yamaha Silent Cello SVC-110SK
Electric cello with superior feel and tone with an acoustic-body resonating chamber for professional stage & recording performance – and silent practice.

* Unique resonating chamber
* Authentic acoustic tone and resonating sound
* Studio-quality on-board preamp and built-in reverb
* Studio-quality on-board preamp and built-in reverb
* Made of Spruce and Maple
* Standard tuning pegs
* Sleek, protective gig bag

Yamaha designers worked together with some of the world's greatest cellists to create the SVC-110 and SVC-210. The talent of these artists is reflected in their beautiful warm tone and comfortable playability. The SVC-110 plays and sounds so similar to a fine acoustic cello, that players will find it surprisingly expressive and comfortable to use. They will also appreciate being able to practice whenever, and wherever they want thanks to the "silent" function. The SVC-210 and the SVC-50 were created for easier portability, and feature slim designs with folding (SVC-210) or removable (SVC-50) leg supports. Despite their convenience, both instruments offer rich, beautiful characteristic cello tone and are capable of great expression.

Resonating Chamber
The SVC-110 features a newly designed resonating chamber, producing warm, full-bodied tone with natural characteristics and nuances found in any acoustic cello.

Connections
The Silent Cello is equipped with Aux-In, Line Out and Headphone Jacks. Connect a CD player, MD player or cassette deck to the input jack to play along with your favorite recordings. This is an extremely useful feature when practicing. With the output jack connected to a P.A., or external audio system, you can perform live, or use the internal reverb to hear yourself in different virtual performance environments.

Built-in Reverb
Three onboard reverb presets simulate the acoustics of a practice room, recital hall, or cathedral.

Design
Feels, plays, and sounds like a traditional cello, making transition to and from an acoustic cello intuitively natural. Lightweight and very easy to transport.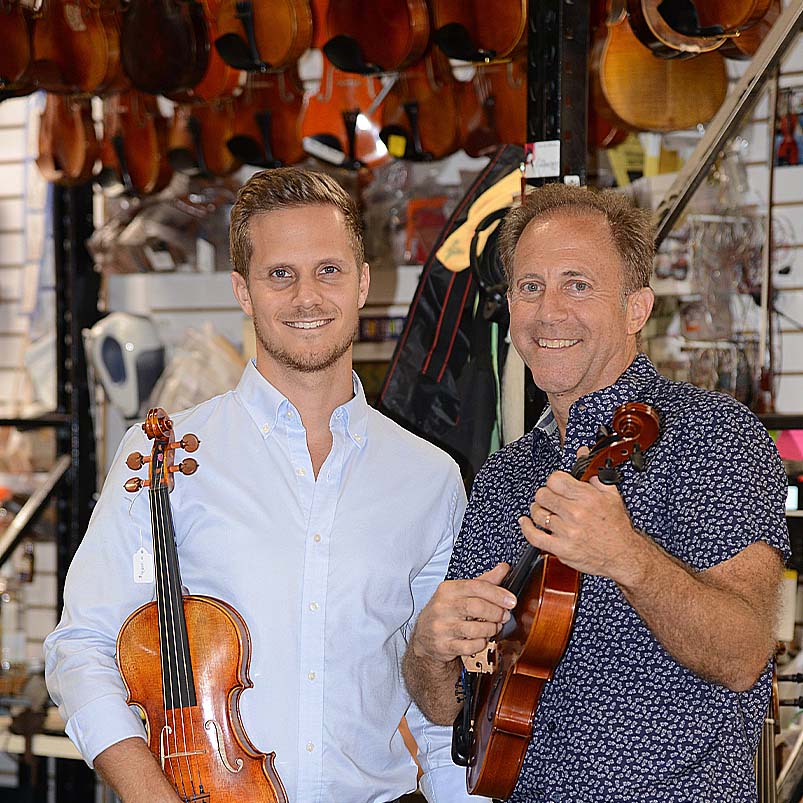 About Fiddlershop
Fiddlershop is a small family-owned business located in South Florida. Since 2012 we have been serving the string community with quality instruments and accessories. We believe that music and instruments should be accessible to everyone at a price they can afford.