Vision Titanium Solo™ strings are wound on an advanced synthetic core, while their highly polished surface allows for effortless left-hand technique. They offer incredible focus on the upper strings and clarity that is perfect for soloists, orchestral, and chamber group settings. These strings settle in very quickly and offer unparalleled tuning stability. They are more durable than most synthetic core strings and respond quickly.
Materials:
E - Multilayered chrome steel, titanium coat
A - Synthetic core, aluminum wound
D - Synthetic core, silver wound
G - Synthetic core, silver wound
Ball ends are made of Titanal
End:
Removable Ball End E String
Size:
Tension: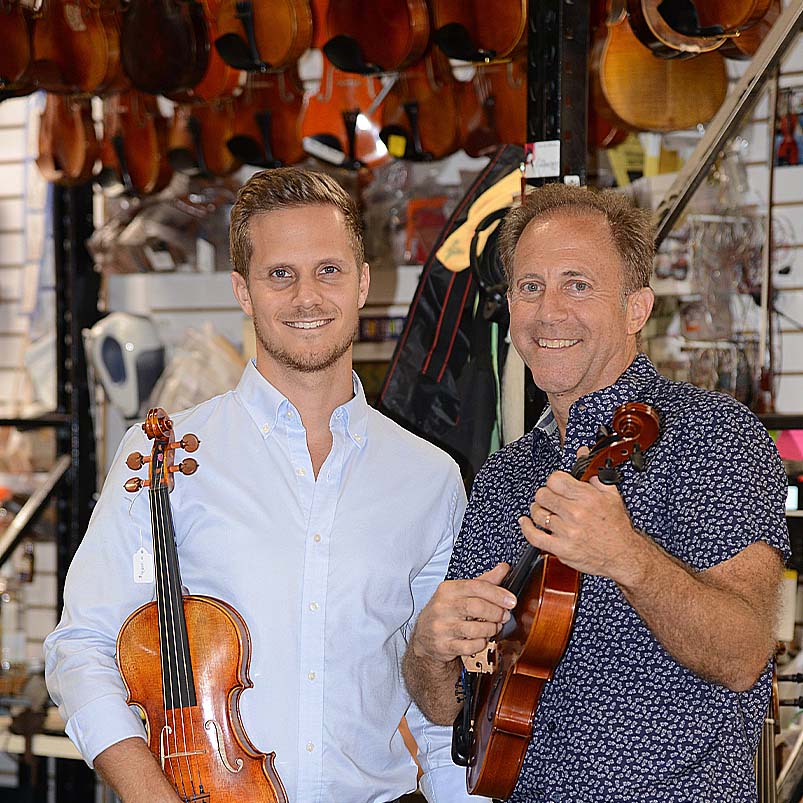 About Fiddlershop
Fiddlershop is a small family-owned business located in South Florida. Since 2012 we have been serving the string community with quality instruments and accessories. We believe that music and instruments should be accessible to everyone at a price they can afford.