Vision Titanium Orchestra™ strings were developed to replace gut strings and are perfect for orchestra and chamber music players. They can be mixed and matched with both synthetic core strings and pure gut strings. Using advanced synthetic core technology they settle in very quickly, offer unparalleled tuning stability and respond quickly.
Materials:
E - Stainless steel, titanium wound (VIT01B)
A - Synthetic core, hydronalium wound
D - Synthetic core, silver wound
G - Synthetic core, silver wound
Ball ends are made of Titanal
Size:
Tension: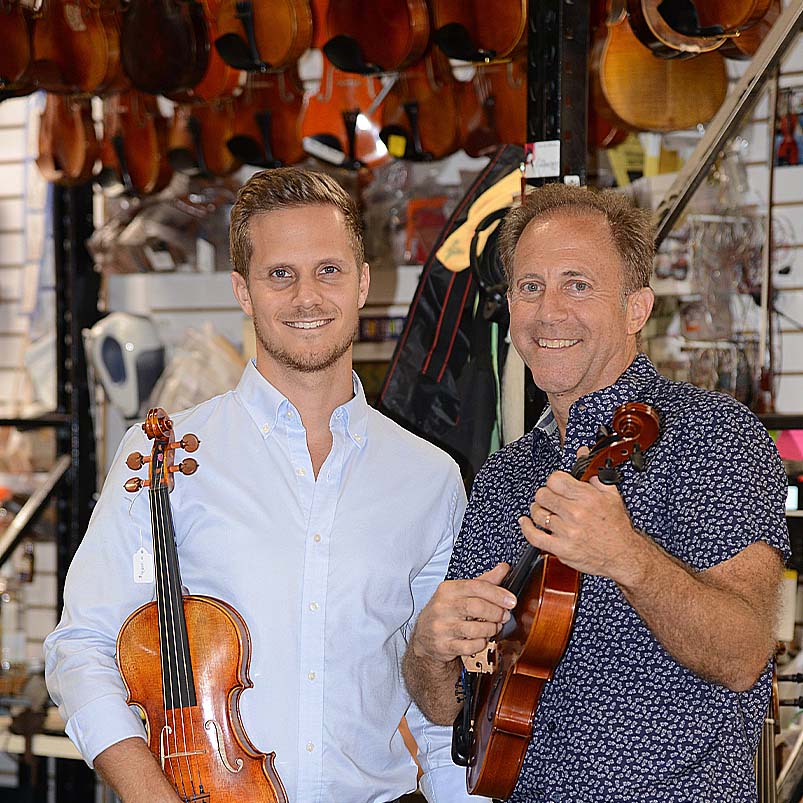 About Fiddlershop
Fiddlershop is a small family-owned business located in South Florida. Since 2012 we have been serving the string community with quality instruments and accessories. We believe that music and instruments should be accessible to everyone at a price they can afford.