Violin Labeled "Rigat Rubus, St. Petersburg" (No. 162)
A curious instrument with unusual construction of the body and scroll. Many of these violins end up as wall pieces, but with a new setup it has come to life. The setup includes a Despiau 3-tree bridge, new sound post, and Thomastik Vision strings. The sound is a little boxy with a pleasant resonance, and a slight edge that might be ideal for fiddle or folk music.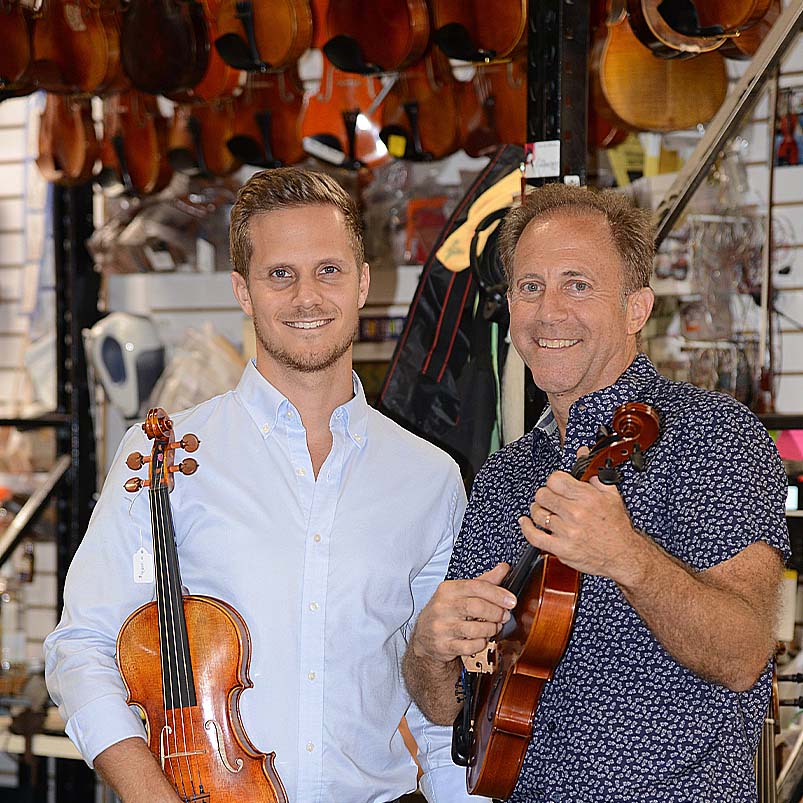 About Fiddlershop
Fiddlershop is a small family-owned business located in South Florida. Since 2012 we have been serving the string community with quality instruments and accessories. We believe that music and instruments should be accessible to everyone at a price they can afford.