Exceptional quality meets elegance. With years of experience in creating beautiful and sturdy cases, Tonareli has carefully crafted and designed this viola case to meet the highest standards and demands of violists.
An absolutely stunning fiberglass shell not only protects your instrument from inclement weather and sudden temperature changes, but also gives the case a vibrant and colorful finish. Its interior design features a beautifully padded burgundy cushion with diamond-pattern stitching along the bottom of the case, and sturdy black padding on the sides to keep your viola nice and snug.
The case can safely secure four bows, and it includes two removable accessory pouches. The exterior design features specially padded grips that are comfortable and easy on your fingers. There are two padded shoulder straps with hooks and safety wires, which are much more secure than regular clips. A completely redesigned music bag with screw attachment that can be easily removed and re-attached to the case. This case is truly a work of art that not only protects your beloved instrument, but also meets the highest standards and various demands of violists.
Adjustable to fit any viola up to 18" 
Two padded shoulder straps with specially designed hooks and safety wires
Two removable accessory pouches
Four bow holders
Outstanding insulation properties
Uniquely padded handles
Detachable music bag included
Inside black padding
Protection blanket
Weight: 7.6 lbs
*Handles and other fittings on cases may change slightly from those depicted in any images*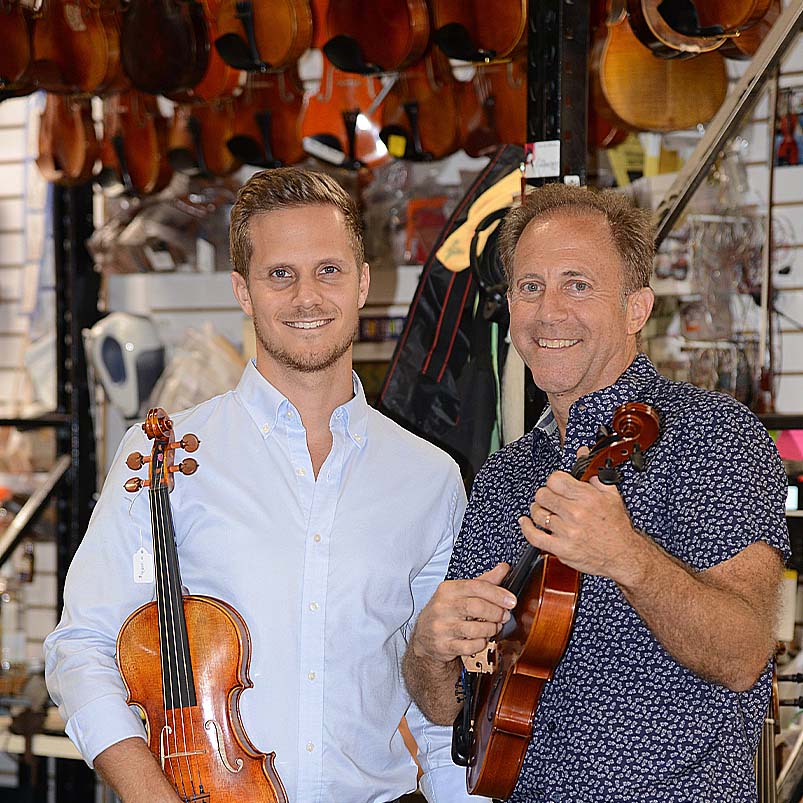 About Fiddlershop
Fiddlershop is a small family-owned business located in South Florida. Since 2012 we have been serving the string community with quality instruments and accessories. We believe that music and instruments should be accessible to everyone at a price they can afford.