The Tonareli "cello-shaped" fiberglass violin cases are an affordable and stylish case to protect your prized instrument. Constructed of light weight and durable fiberglass, the case is sealed when closed so your instrument is protected from both inclement weather and sudden temperature changes. Cushions at the neck, base, and top of the case keep the violin suspended from the case walls, and protect it against bumps and banging. The case has a new bow holder design to securely hold two bows. There is a removable accessory compartment for rosin, strings, mutes, cleaning cloth, etc. Each case comes with two shoulder straps and a violin blanket.
Available in 4/4 only. Attachable music bag sold separately.
Exterior Dimensions:
Length: 79cm (~31 in.)
Width: 28cm (~11 in.)
Height: 15cm (~6 in.)
Weight: 2.27 kg (5 lb.)
Interior Dimensions:
Total length 65.4 cm
Body length 35.5 cm
Bottom bout 22.5 cm
Top bout 17.8 cm
*Handles and other fittings on cases may change slightly from those depicted in any images.*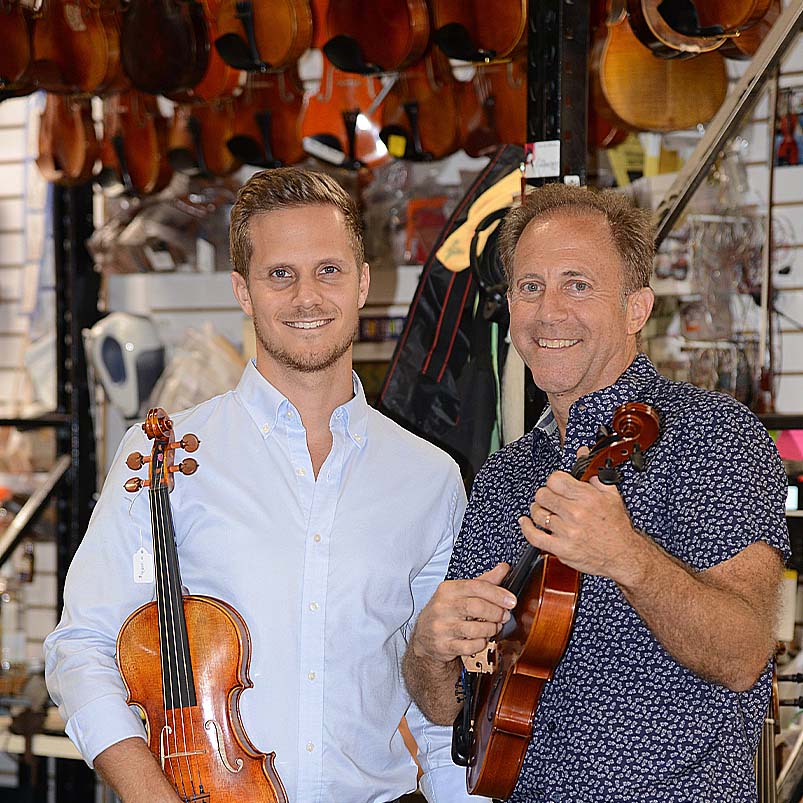 About Fiddlershop
Fiddlershop is a small family-owned business located in South Florida. Since 2012 we have been serving the string community with quality instruments and accessories. We believe that music and instruments should be accessible to everyone at a price they can afford.