Thomastik Vision Violin String Set
Designed to fulfill the needs of advanced violinists, yet suitable for students of all levels. These are one of shop favorites, as we set our higher level Fiddlerman, Ming Jiang Zhu, and Holstein instruments up with Vision strings. 
 
Wound on an advanced synthetic core, while their highly polished surface allows for effortless left-hand technique. All are designed to settle in quickly, can achieve a stable tuning within a very short time and are exceptionally easy to play. Their durability is unsurpassed compared to other synthetic core strings. Select from strings designed for orchestral, chamber and solo playing>
Materials:
E - Multilayered carbon steel, tin plated, Removable ball
A - Synthetic Core, Aluminum wound
D - Synthetic Core, Silver Wound
G - Synthetic Core, Silver Wound
Available Tensions
Medium (Recommended) 
Stark (Heavy) - Full Size Only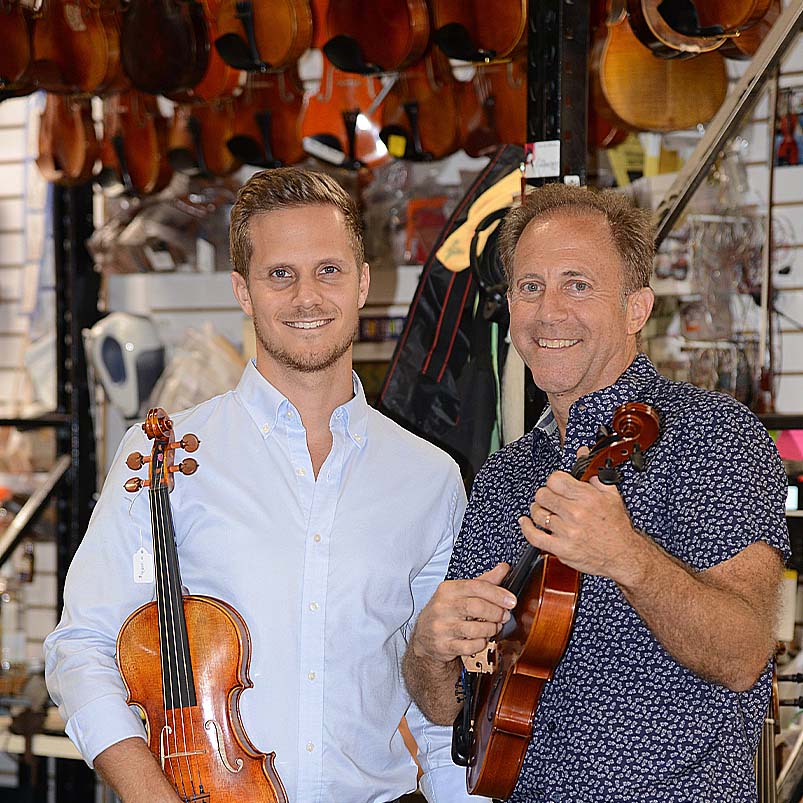 About Fiddlershop
Fiddlershop is a small family-owned business located in South Florida. Since 2012 we have been serving the string community with quality instruments and accessories. We believe that music and instruments should be accessible to everyone at a price they can afford.