Thomastik Ti Violin Strings - part of Thomastik's "Luthier Line" and formally exclusively available to luthiers worldwide - have excellent playability and feel comfortable under the left hand. Moreover, they produce a focused and rather brilliant sound.
Focused sound
Highlights the true colors of your instrument
Quick response
String Set Composition
Violin 4/4 – Vibrating Length: 32.5 cm | 12.8"
TI01 E-string 
- Multilayer steel wire, Tin-plated, Tension: 17.6 lbs
TI02 A-string
- Synthetic, Aluminum, Tension: 12.1 lbs
TI03 D-string
- Synthetic, Aluminum, Tension: 9.9 lbs
TI04 G-string
 - Synthetic, Silver, Tension: 10.3 lbs.
String Set total tension: 49.9 lbs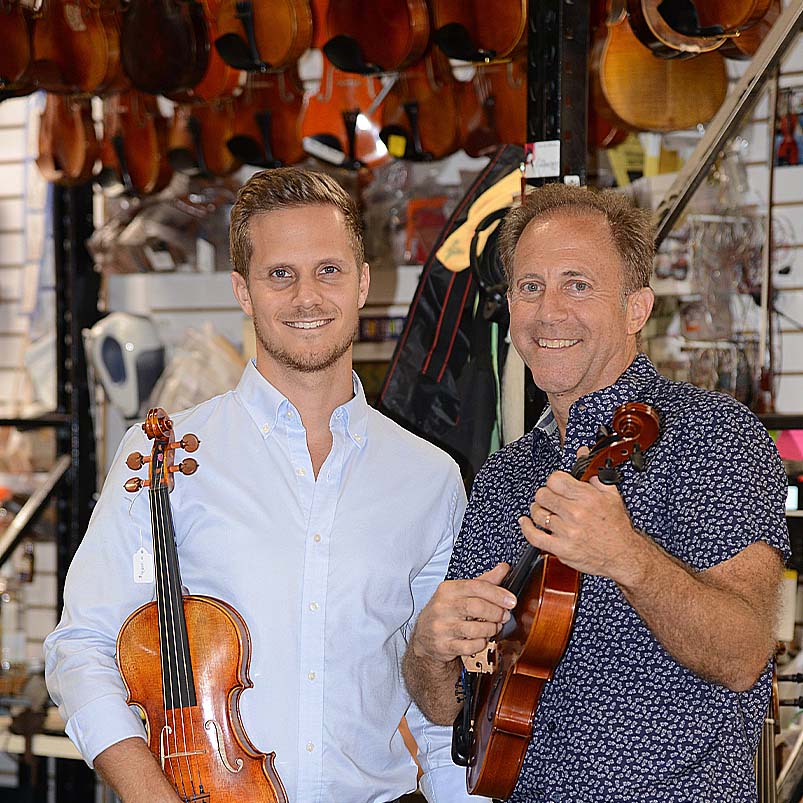 About Fiddlershop
Fiddlershop is a small family-owned business located in South Florida. Since 2012 we have been serving the string community with quality instruments and accessories. We believe that music and instruments should be accessible to everyone at a price they can afford.