Rondo viola strings work on many different instruments but are particularly popular among soloists who play old violas. The tonal balance of the RO200 set when moving from string to string is exceptionally harmonious. The haptic feeling of the left and right hand is especially smooth, the bow pressure resistance nevertheless very high. Even with little bow pressure, the strings produce a rich sound with compact substance. Due to the high dynamic range and tonal properties, the strings are suitable for chamber music, solo performances and for use in a full orchestra. The light response and playability also makes the set suitable for talents who are just at the start of a successful career.
High dynamic range in sound and volume
Great power and projection for the audience
Excellent bow response
Good corrosion resistance
Rich sound with compact substance
String Composition
D-String: Chrome wound over synthetic core (13.5 lb)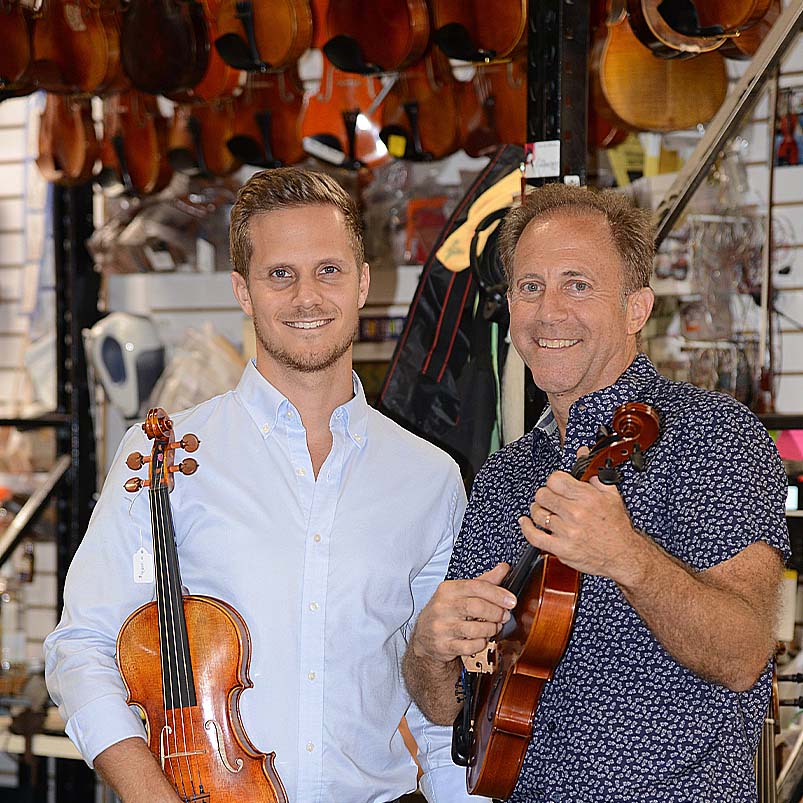 About Fiddlershop
Fiddlershop is a small family-owned business located in South Florida. Since 2012 we have been serving the string community with quality instruments and accessories. We believe that music and instruments should be accessible to everyone at a price they can afford.