The Superflexible Octave violin strings are a revolutionary new technology allowing a violin to be tuned an octave below normal tuning! Superflexible Octave strings are chrome-wound over a steel rope core, to reduce stiffness and improve elasticity. Their impressive durability and tuning stability make them very dependable strings for non-traditional violinist!
They'd be lots of fun to use for fiddle or folk music, or if you are multi-track recording and need some lower register passes. These strings are tapered at the peg end, and won't require peg holes to be widened, but due to their unconventional thickness, adjustments to the bridge and/or nut of your violin might be necessary, although in many cases no change is needed.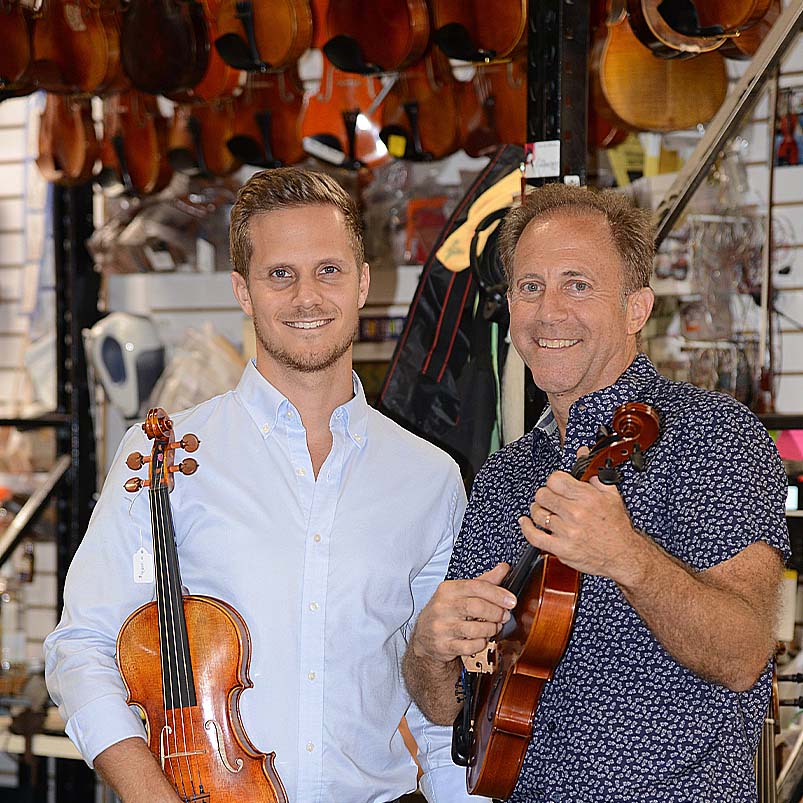 About Fiddlershop
Fiddlershop is a small family-owned business located in South Florida. Since 2012 we have been serving the string community with quality instruments and accessories. We believe that music and instruments should be accessible to everyone at a price they can afford.