Teach viola with the popular Suzuki Viola School. The Suzuki Method® of Talent Education is based on Shinichi Suzuki's view that every child is born with ability, and that people are the product of their environment. According to Shinichi Suzuki, a world-renowned violinist and teacher, the greatest joy an adult can know comes from developing a child's potential so he/she can express all that is harmonious and best in human beings. Students are taught using the "mother-tongue" approach. Each series of books for a particular instrument in the Suzuki Method is considered a Suzuki music school, such as the Suzuki Viola School. Suzuki lessons are generally given in a private studio setting with additional group lessons. The student listens to the recordings and works with their Suzuki viola teacher to develop their potential as a musician and as a person. This Suzuki Book & CD, Volume 3, is integral for Suzuki viola lessons and features recordings by William Preucil, accompanied by Doris Preucil.
Titles: Study Points * Tonalization * Vibrato Exercises * Gavotte (Martini) * Minuet (Bach) * Gavotte in G Minor (Bach) * Humoresque (Dvorák) * Gavotte (Becker) * Gavotte in D Major (Bach) * Bourrée (Bach).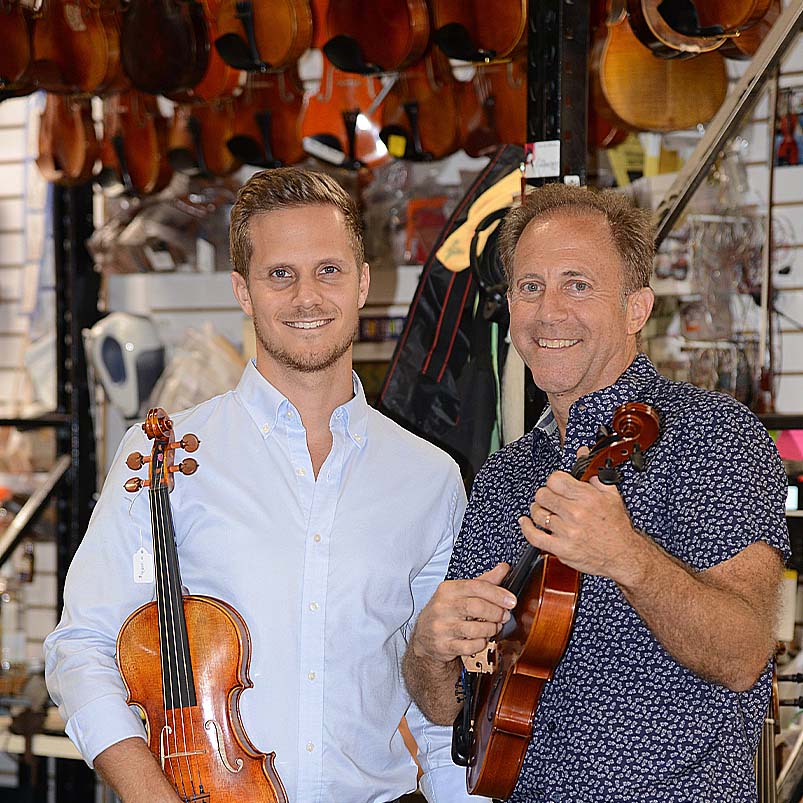 About Fiddlershop
Fiddlershop is a small family-owned business located in South Florida. Since 2012 we have been serving the string community with quality instruments and accessories. We believe that music and instruments should be accessible to everyone at a price they can afford.