Core violin cases are affordable yet made of high quality materials. The Core model CC550 violin case in black has a beautiful two-tone red interior, alternatively a beautiful forest green. The case itself is constructed from sturdy quality wood, and has a black screw attached cover. The case also features a full-length music pocket, rain flap, and backpack straps. The case has the ability to hold 4 bows as it has 4 bow holders. In addition, to help ease maintenance of your instrument, this case comes standard with a multi-function hygrometer, and a humidifier.
Case Features:
Sturdy wood construction.
Exterior features screw-attached cover
Full-length music pocket
Rain flap
Comfortable leather carry handle, & pull handle
Backpack straps also included.
Attractive two-tone interior features two accessory pockets
Electronic multi-function hygrometer
Humidifier
Four bow holders
Case Weight 7.0 lbs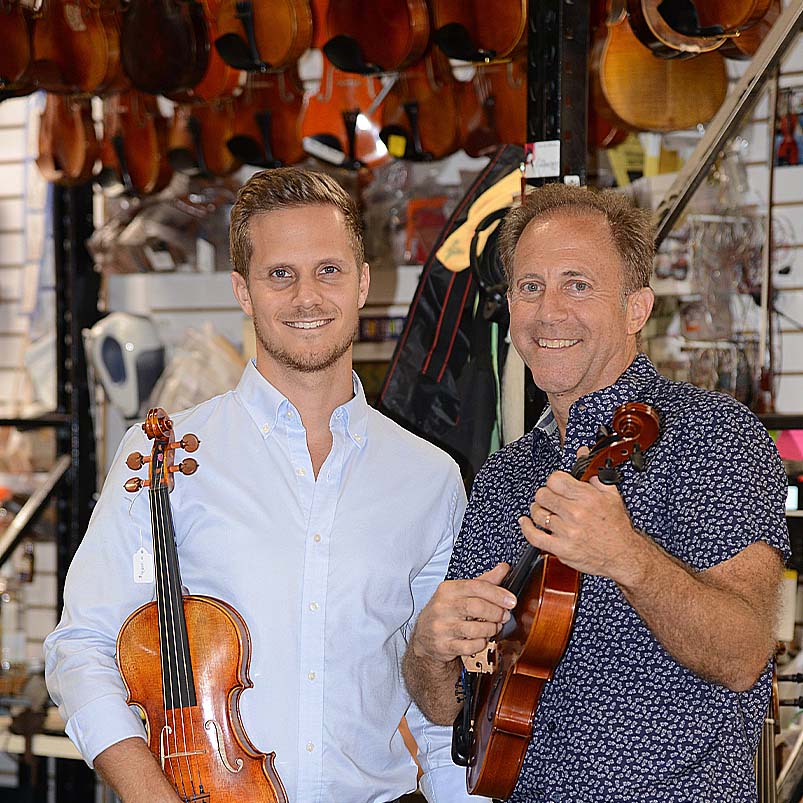 About Fiddlershop
Fiddlershop is a small family-owned business located in South Florida. Since 2012 we have been serving the string community with quality instruments and accessories. We believe that music and instruments should be accessible to everyone at a price they can afford.