We are delighted to feature this gorgeous violin by award winning maker, Stefano Gibertoni made in Milan 2021. This violin is a replica of the Antonio Stradivarius "Regent" violin made in 1708. 
The tone of this violin is a dream to play : Deep and round throughout, evenly balanced, perfect clarity, nimble response, and powerful projection. 
Belly: Split spruce from Val di Fiemme, medium and regular grain (fell 2013)
Back: Balkan maple one piece, deep and narrow flame (fell 2004)
Ribs: Same as back
Scroll: Same as Back
Fingerboard: Ebony 
Fittings: European boxwood with ebony accents, from" Bogero e Clemente"
Strings: Evah Pirazzi Green
Hot fire brand inside on top-block. Oil and resin antiqued and varnished to copy the "Regent" Strad of 1708.
Sale includes
Instrument
Quality Oblong Case
Certificate of authenticity.
Prizes & Awards:
1° International Violin Making Competition, 2019, Italy, 1st prize, professional antique violin
2017, Malta, best sound, viola
2014, Moscow, silver, cello, viola, bronze, violin
VSA, 2004, silver, violin tone
Learn more about Stefano Gibertoni here: https://gibertoniviolins.co.uk/about/
Set up an in-home trial, or visit us in person to play this beautiful violin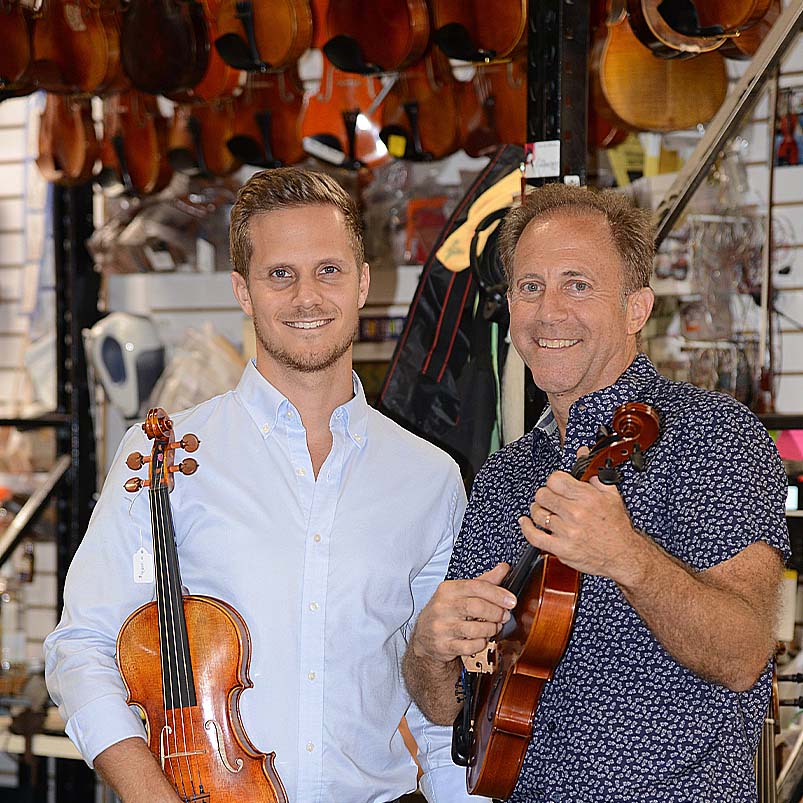 About Fiddlershop
Fiddlershop is a small family-owned business located in South Florida. Since 2012 we have been serving the string community with quality instruments and accessories. We believe that music and instruments should be accessible to everyone at a price they can afford.