This particular violin has won the #1 prize at the International Violin Making Competition "Andrea Postacchini", Italy, in May 2019. 
Fine Italian violin made in Milan, 2018 by award winning Stefano Gibertoni. This handsome violin is a copy of the "Betts" violin, another masterpiece, made in 1704 by Antonio Stradivari. The distinguishing features of the tone are the mellow brilliancy of the quality and the facile articulation. The sound on the four strings are good and even with excellent projection.
Just like the original "Betts" violin, most striking are the long corners and purfling joints and crisply defined edging,,What also strikes the viewer is the curiously lopsided placement of the f-holes, like the asymmetry of human eyes, which gives its visage an almost human character.
Belly: Split spruce from Val di Fiemme, regular grain, with "bear claws" (fell 2010)
Back: English maple, regular grain, broad flame (fell 1996)
Ribs: Same as back
Scroll: Same as Back
Fingerboard: Ebony 
Fittings: Smoke wood with ebony accents, from the Bogero e Clemente
This violin comes with a certificate of authenticity and diploma from the International Violin Making Competition "Andrea Postacchini".
Prizes & Awards:
1° International Violin Making Competition, 2019, Italy, 1st prize, professional antique violin (This particular violin)
2017, Malta, best sound, viola
2014, Moscow, silver, cello, viola, bronze, violin
VSA, 2004, silver, violin tone
Measurements:
Total Length: 354 mm
Upper Bout: 168 mm
Middle Bout: 113 mm
Lower Bout: 208 mm
Learn more about Stefano Gibertoni here: https://gibertoniviolins.co.uk/about/
Set up an in-home trial, or visit us in person to play it.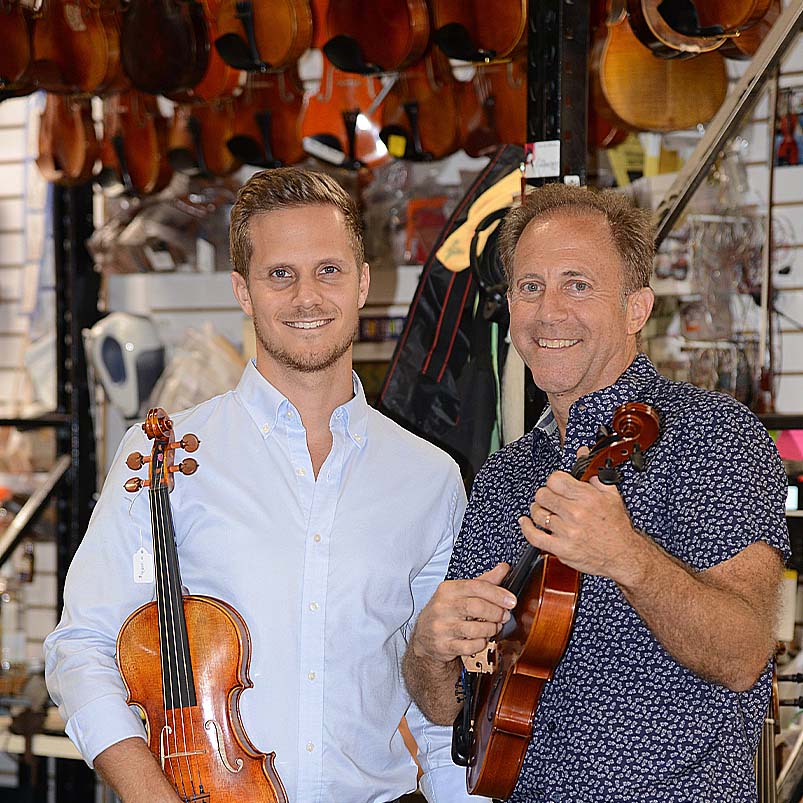 About Fiddlershop
Fiddlershop is a small family-owned business located in South Florida. Since 2012 we have been serving the string community with quality instruments and accessories. We believe that music and instruments should be accessible to everyone at a price they can afford.