These replicas are one-piece backs: Cremonese, King Joseph, Lord Wilton, and Ysaye
The 850s are the finest models made in the Guangzhou Workshop. They use first grade Italian spruce and 10-year aged Bosnian maple. The fittings are boxwood and fingerboards are Indian ebony. These models are among the top brands of violins recommended by "Strings" magazine. As described by "Strings" magazine; "The 850E is ranked among the top quality violins, not only because of its craftsmanship, but because of its varnish". The 850 violins have a rich tonal quality and amazing projection. In terms of affordability and quality, the 850 is an absolute winner compared to similarly priced instruments.

All models of Scott Cao Violins are professionally set up/tested/adjusted and ready to play. We offer all Replicas listed in the drop down menu, but it all depends on the availability with Scott Cao, and some orders might have to be custom ordered..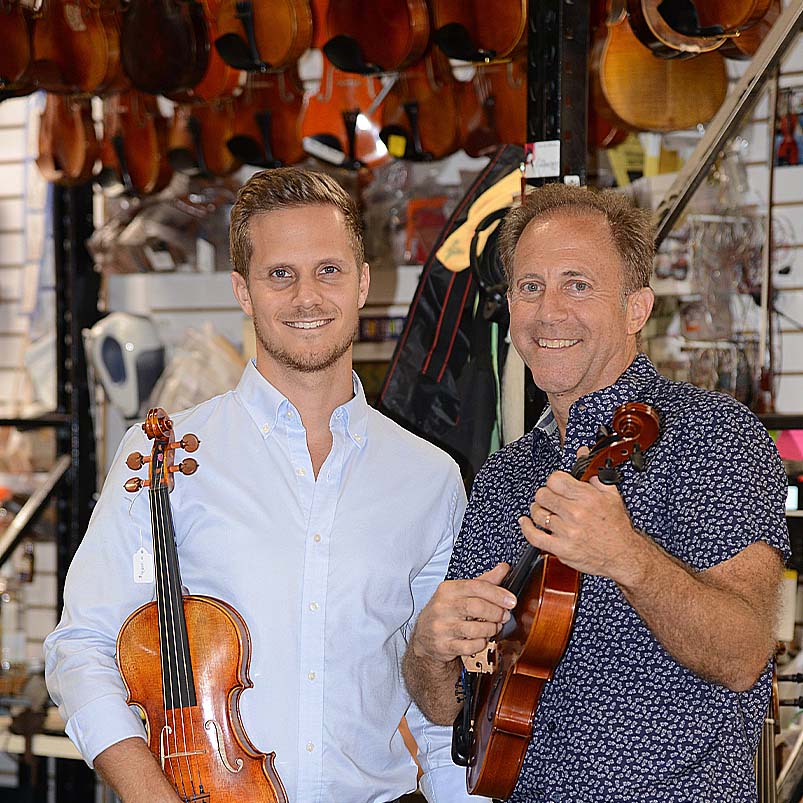 About Fiddlershop
Fiddlershop is a small family-owned business located in South Florida. Since 2012 we have been serving the string community with quality instruments and accessories. We believe that music and instruments should be accessible to everyone at a price they can afford.