The Scott Cao 1500 series violins feature an exact copy varnish along with the highest quality Bosnian maple and Italian spruce woods aged 20+ years. The fingerboards are made of Indian ebony and have boxwood fittings. All 1500 series violins are entirely built, varnished, and set up in the Campbell, CA studio.
Features
Sizes available: 4/4, 3/4, 1/2, 1/4
Bridge: Aubert or Despiau
Strings: Thomastik Dominant
Chinrest: Guarneri
Fine Tuners: 1x E-string Fine Tuner
Setup: Scott Cao Luthier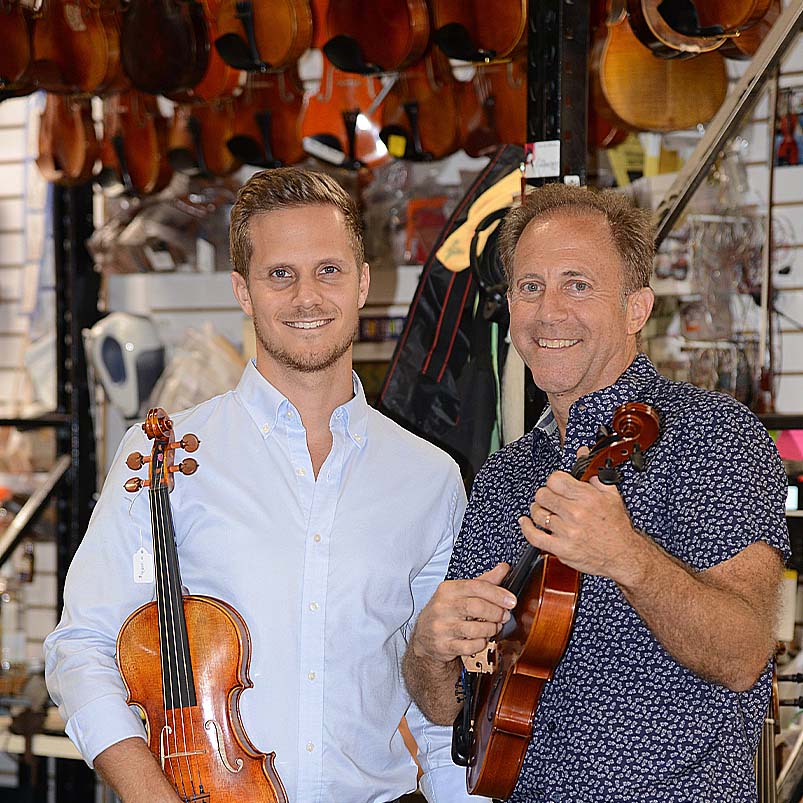 About Fiddlershop
Fiddlershop is a small family-owned business located in South Florida. Since 2012 we have been serving the string community with quality instruments and accessories. We believe that music and instruments should be accessible to everyone at a price they can afford.