Astonishing violin from German violin maker Ryszard Osowski made in 2020, labeled violin number #25.
Very beautifully two-piece maple back, lovely grained ribs with deep flaming, excellent warm sound, gorgeous golden brown hand varnish with exceptional depth.
Brilliant and clear sound, with smooth vibrant highs and greatly powerful lows. Balanced and strong projection, very beautiful soft sound, ideal as a solo instrument.
Specifications
Varnish color: Golden brown on light ground
Strings: Thomastik Peter Infeld
Fittings: Snakewood fittings consisting of hill-shaped pegs with ebony tip and ring, a short Fench model tailpiece with ebony trim, end button, and a Guarneri model chinrest with "Stradpet" titanium fine tuner.
Bridge: Despiau Three Tree
Strings: Thomastik Peter Infeld
Violin Dimensions
Length of Body: 355 mm
Upper Bout: 166 mm
Middle Bout: 110 mm
Lower Bout: 208 mm
Sale includes: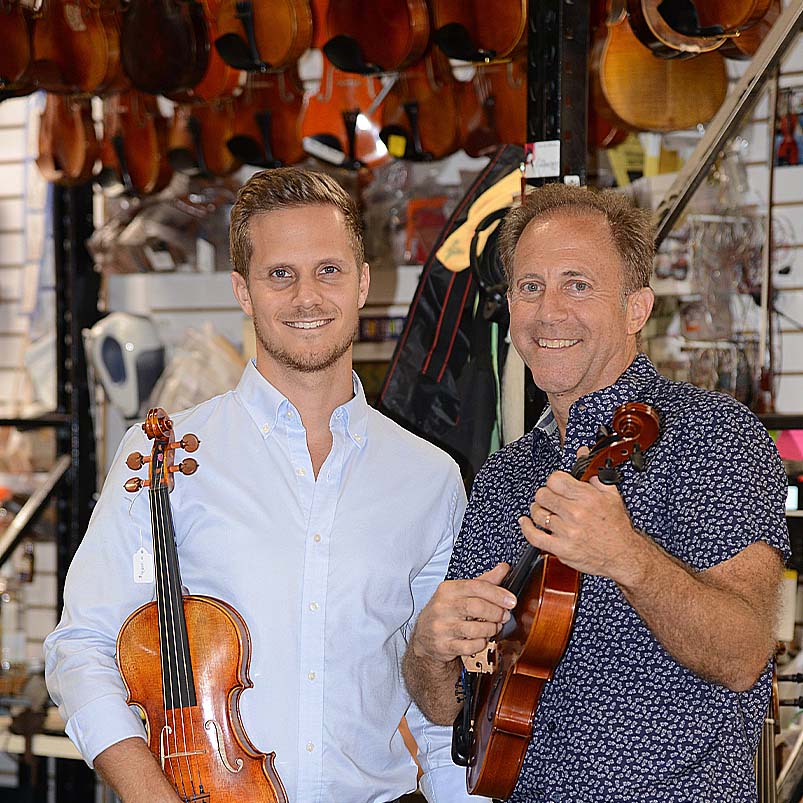 About Fiddlershop
Fiddlershop is a small family-owned business located in South Florida. Since 2012 we have been serving the string community with quality instruments and accessories. We believe that music and instruments should be accessible to everyone at a price they can afford.