We're delighted to welcome the latest violin made by Ruth Obermayer to the shop. Made in Granada, Spain this is the fourth violin that we have featured here at Fiddlershop. This particular violin, made in 2021 is modeled after the Hubermann Stradivari template.
This violin is an absolute delight to play. It has tremendous warmth, depth, power, with an open tone and effortless playability.
This instrument is also covered by our lifetime structural warranty and lifetime free adjustments.
Violin Specifications:
Strings: Thomastik Dominant Pro
Varnish: Medium amber
Pattern: Hubermann Stradivari
Year: 2021
Top: European spruce
Back: European maple
Fingerboard: Ebony
Fittings: Ebony
Sale includes:
About the luthier, Ruth Obermayer
Ruth is an emerging female luthier born in Germany. Her whole life she knew that she wanted to become a violin luthier one day. Supervised and inspired by luthiers like Wolfgang Loeffler, Irina Feichtl, Nicholas Gooch, Hieronymus Koestler and Georg Kastl, Ruth opened her own workshop in 2005 in Huétor Vega (Granada). 
Ruth was recently honored to be a mentor for the "International women in luthierie fellowship," a 3-month Summer Mentorship Program designed to help emerging talents (awarded as Fellows each year) around the globe build leadership skills, technical skills, and knowledge both on & off the bench, while fostering deeper, more meaningful connections among women in lutherie.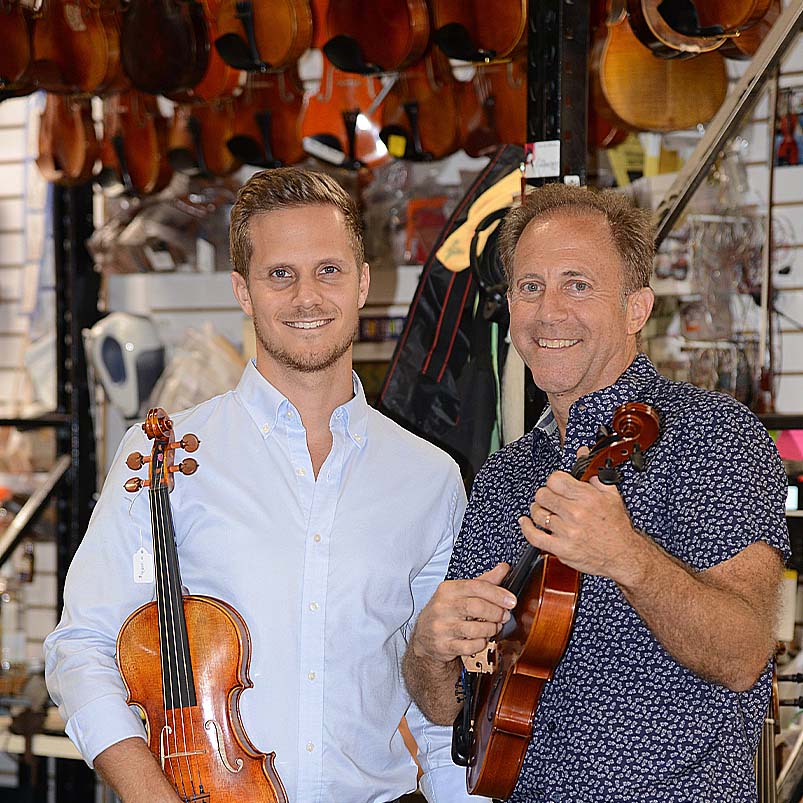 About Fiddlershop
Fiddlershop is a small family-owned business located in South Florida. Since 2012 we have been serving the string community with quality instruments and accessories. We believe that music and instruments should be accessible to everyone at a price they can afford.