This violin is made by Fiddlershop resident violin maker and teacher Peter White in 2014, and is based on the Antonio Stradivari 'Tuscan' template. This is Peter's violin number 239 in order.
This violin was made in Albuquerque in 2014 from the highest quality spruce and maple, and is constructed to perfection from the inside and out. It's beautifully varnished with a red oil varnish with gold undertones. 
The tone can be described as large and deep. This instrument is suitable for any aspiring orchestral student or professional performer. 
The original 'Tuscan' violin was made in 1690 by Antonio Stradivari. Of all his violins made in the period previous to 1704, the 'Tuscan' represents most perfectly the greatness of Stradivari's ability. The bold, original style, perfect technical workmanship, and splendid all-round tone, completely convince one for the first time of his great skill and originality.
The fingerboard is shaped from the finest piece of ebony. 
The bridge is a hand-carved professional level Despiau Three Tree, fitted perfectly to the instrument.
The fittings are made out of high-quality ebony.
This violin is sold with Fiddlershop's lifetime structural warranty and comes with lifetime free adjustments.
About Violin Maker Peter White
Peter White started the study of professional violin making in 1980 with Jan Pawlikowski in Krakow, Poland. Up to this date he has made 252 violins, violas, cellos and mandolins. In 2019 he moved to Florida to join the Fiddlershop team. For 40 years, Peter has also been the professor of American literature and American studies at the University of New Mexico.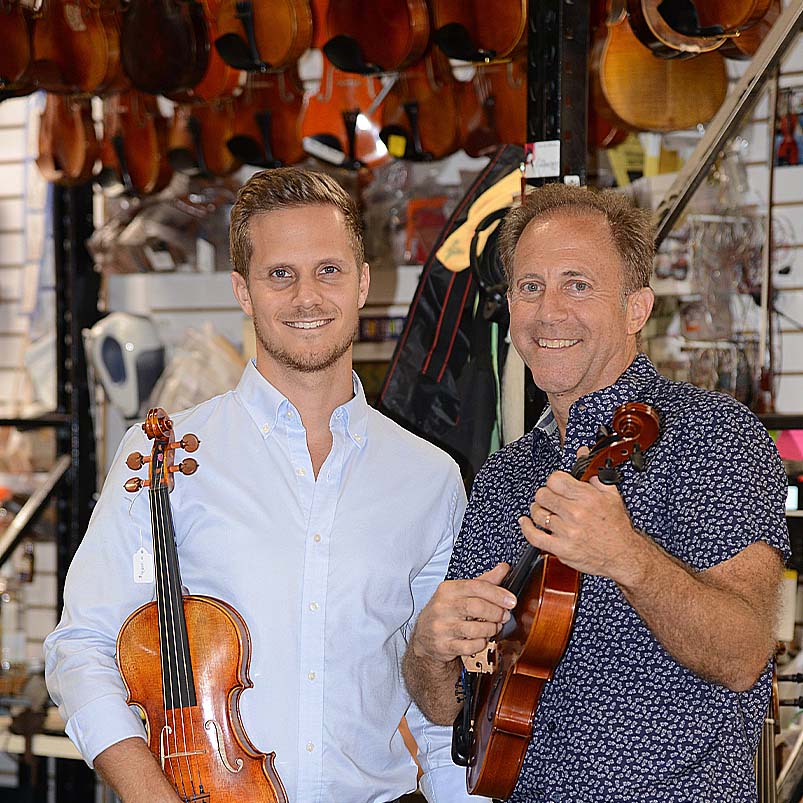 About Fiddlershop
Fiddlershop is a small family-owned business located in South Florida. Since 2012 we have been serving the string community with quality instruments and accessories. We believe that music and instruments should be accessible to everyone at a price they can afford.