This violin is made by Fiddlershop's resident violin maker and teacher Peter White in 2020 and is based on the Guarneri 'del Gesu "Kreisler" 1732 template. This is Peter's 255th instrument, and the 3rd violin made entirely right here at Fiddlershop in Pompano Beach, FL.
This violin is crafted from the highest quality spruce and maple, and is crafted from start to finish by White. The violin was started in 2019 and was completed in February of 2020.
The back of the violin is crafted from two pieces of maple of excellent quality with medium width, descending from the center joint to the edges. The F-holes on this violin The oil varnish is light orange-brown and modeled after the famous Guarneri owned by the legendary violinist Fritz Kreisler. This violin has been antiqued to reflect the age of the original.
This beautiful violin is further set up to perfection by Fiddlershop's Master Luthier Anders Martinez Bilva. 
The fingerboard is shaped from the finest piece of ebony. 
The bridge is a hand-carved professional level Despiau Three Tree, fitted perfectly to the instrument.
The fittings are made out of high-quality ebony.
The strings are currently the Thomastik PI100 set
The violin is extremely powerful, and has great warmth. It plays very effortlessly, and responds excellently.
This violin is sold with Fiddlershop's lifetime structural warranty and comes with lifetime free adjustments.
About Violin Maker Peter White
Peter White started the study of professional violin making in 1980 with Jan Pawlikowski in Krakow, Poland. Up to this date he has made 252 violins, violas, cellos and mandolins. In 2019 he moved to Florida to join the Fiddlershop team. For 40 years, Peter has also been the professor of American literature and American studies at the University of New Mexico.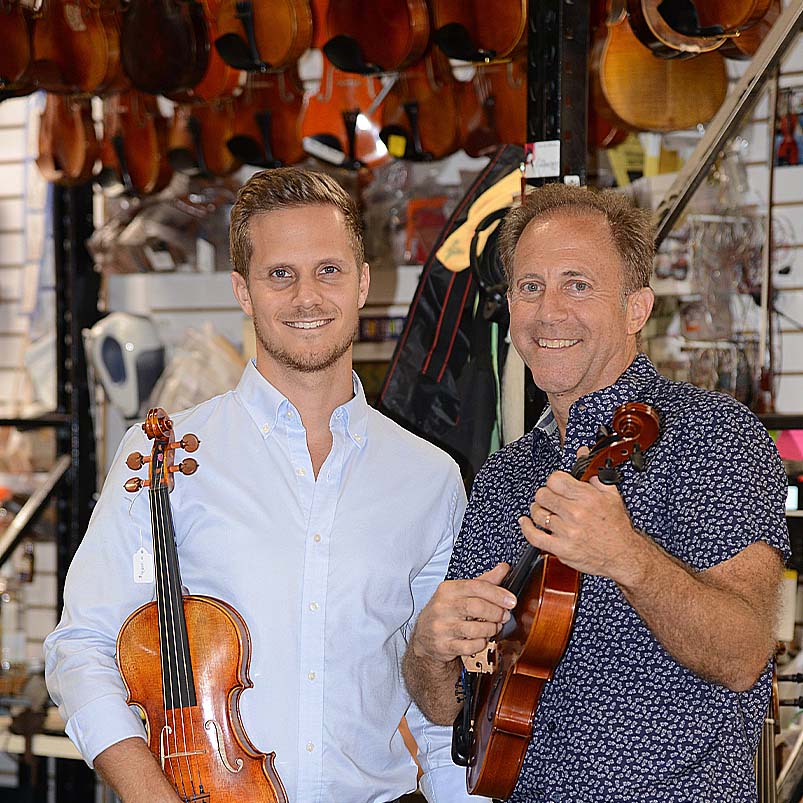 About Fiddlershop
Fiddlershop is a small family-owned business located in South Florida. Since 2012 we have been serving the string community with quality instruments and accessories. We believe that music and instruments should be accessible to everyone at a price they can afford.