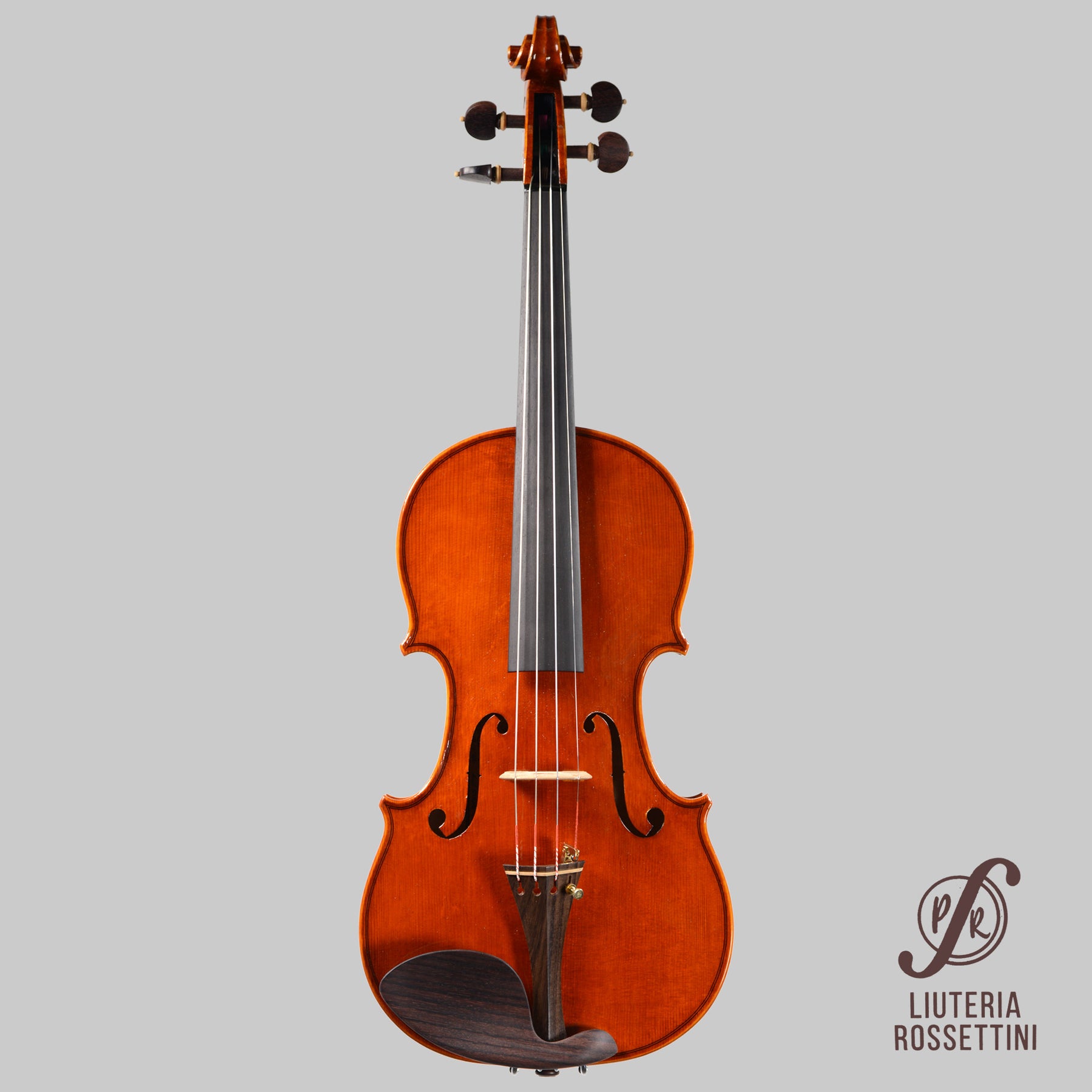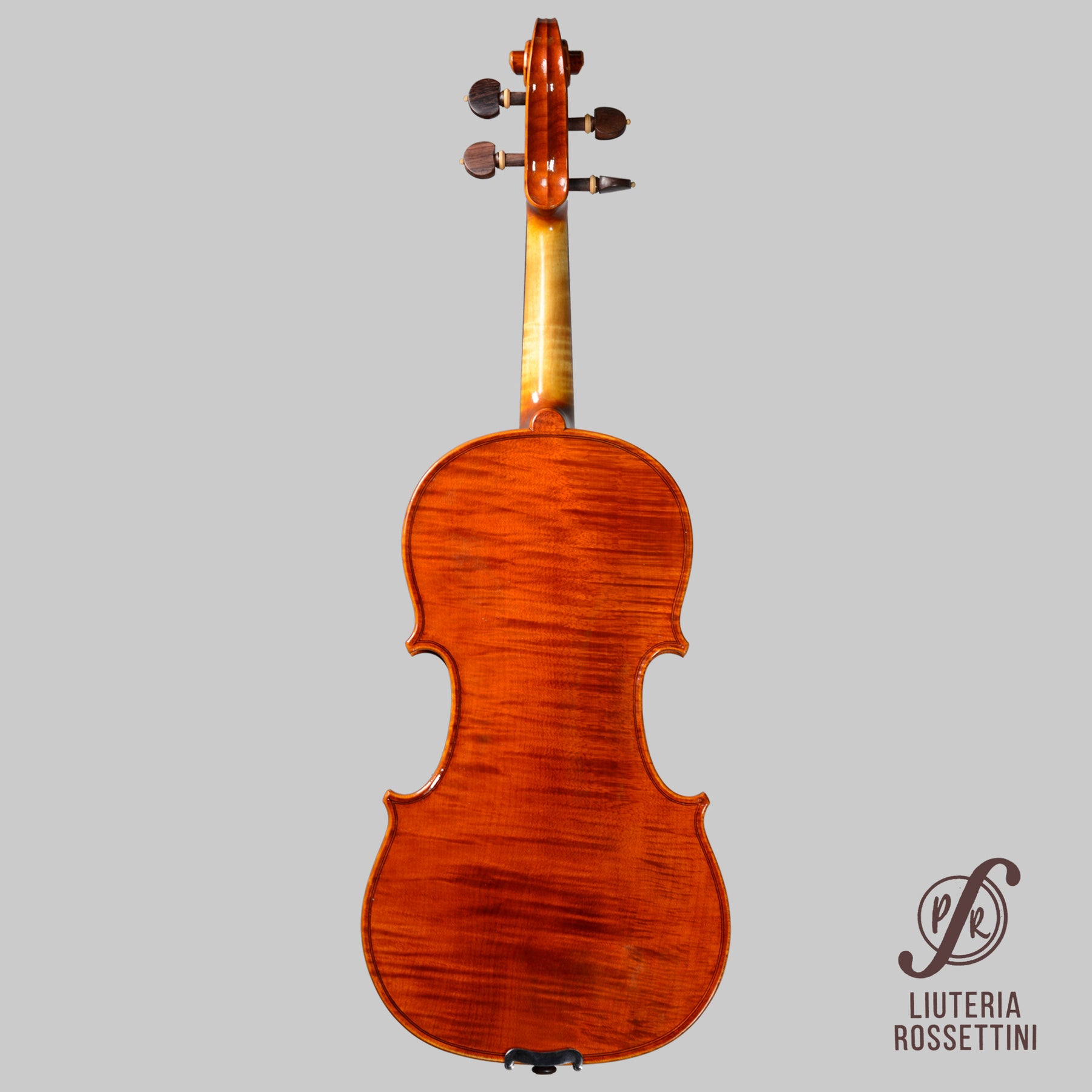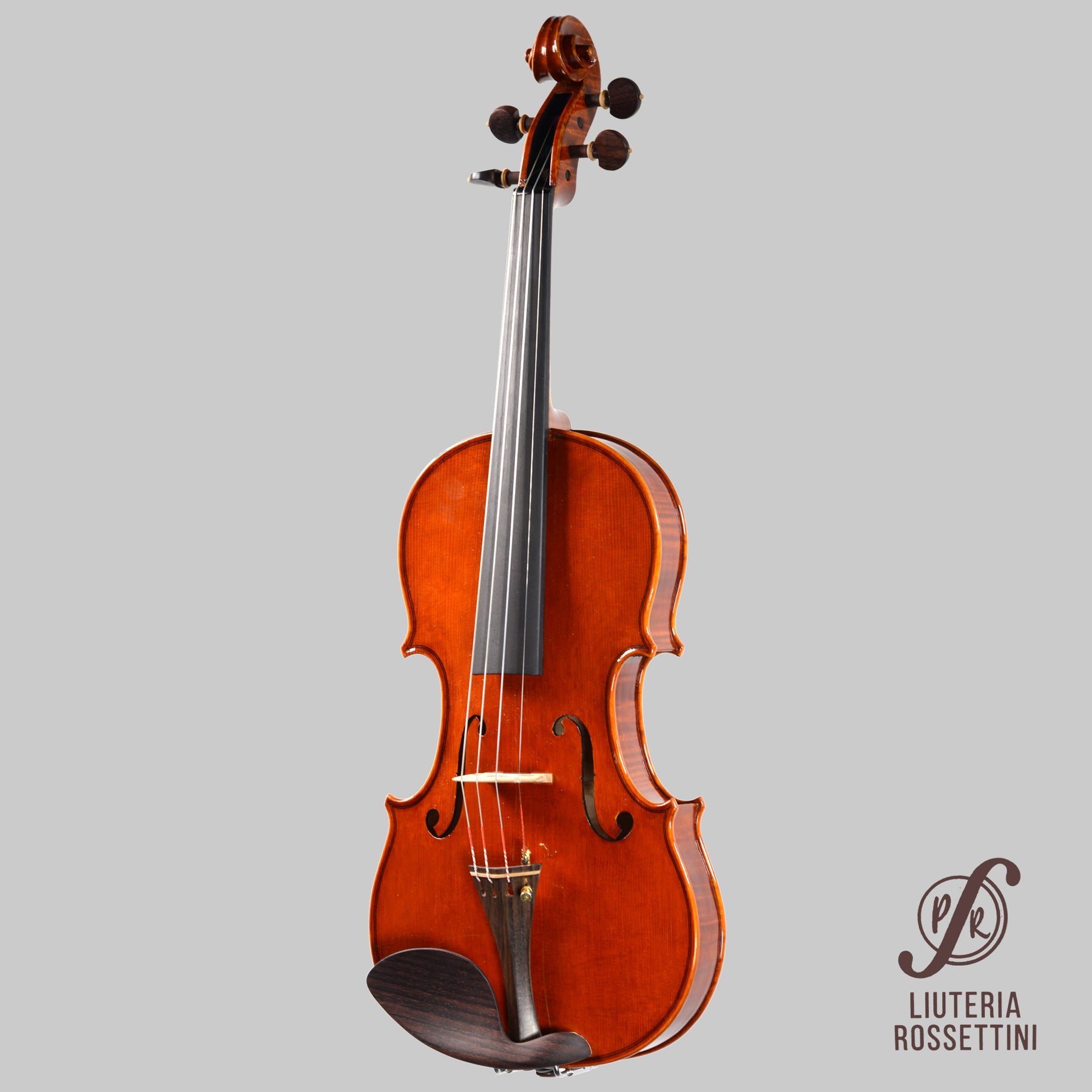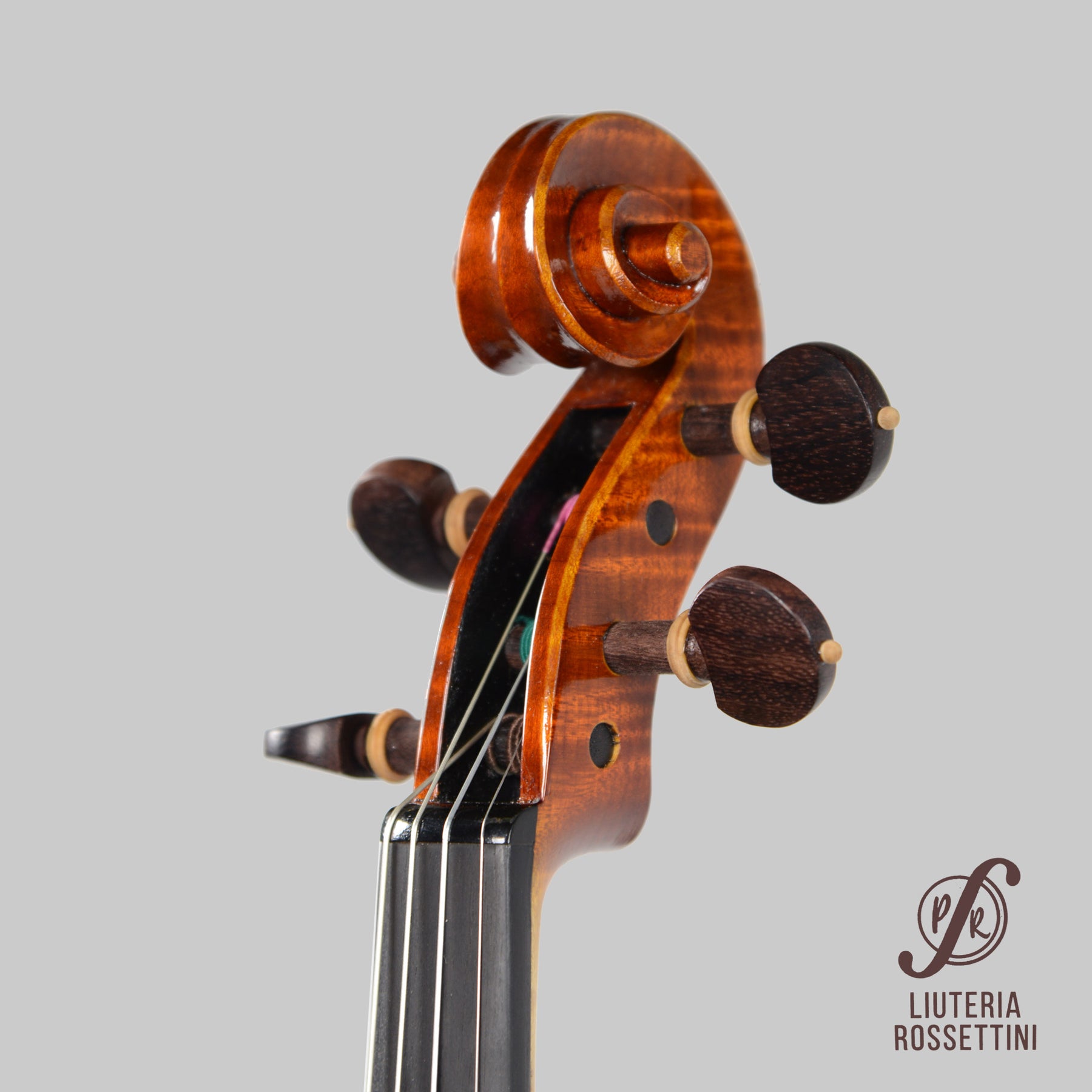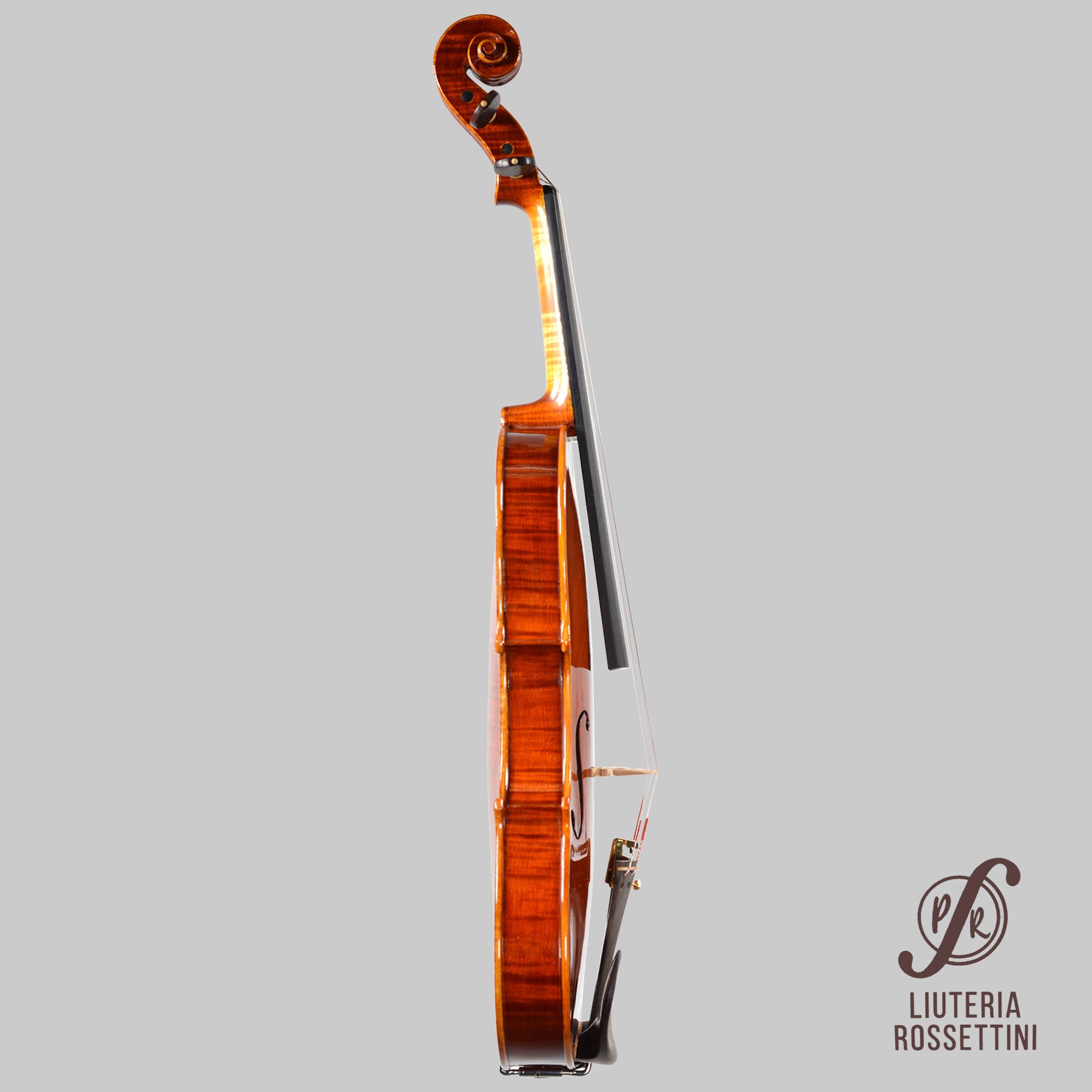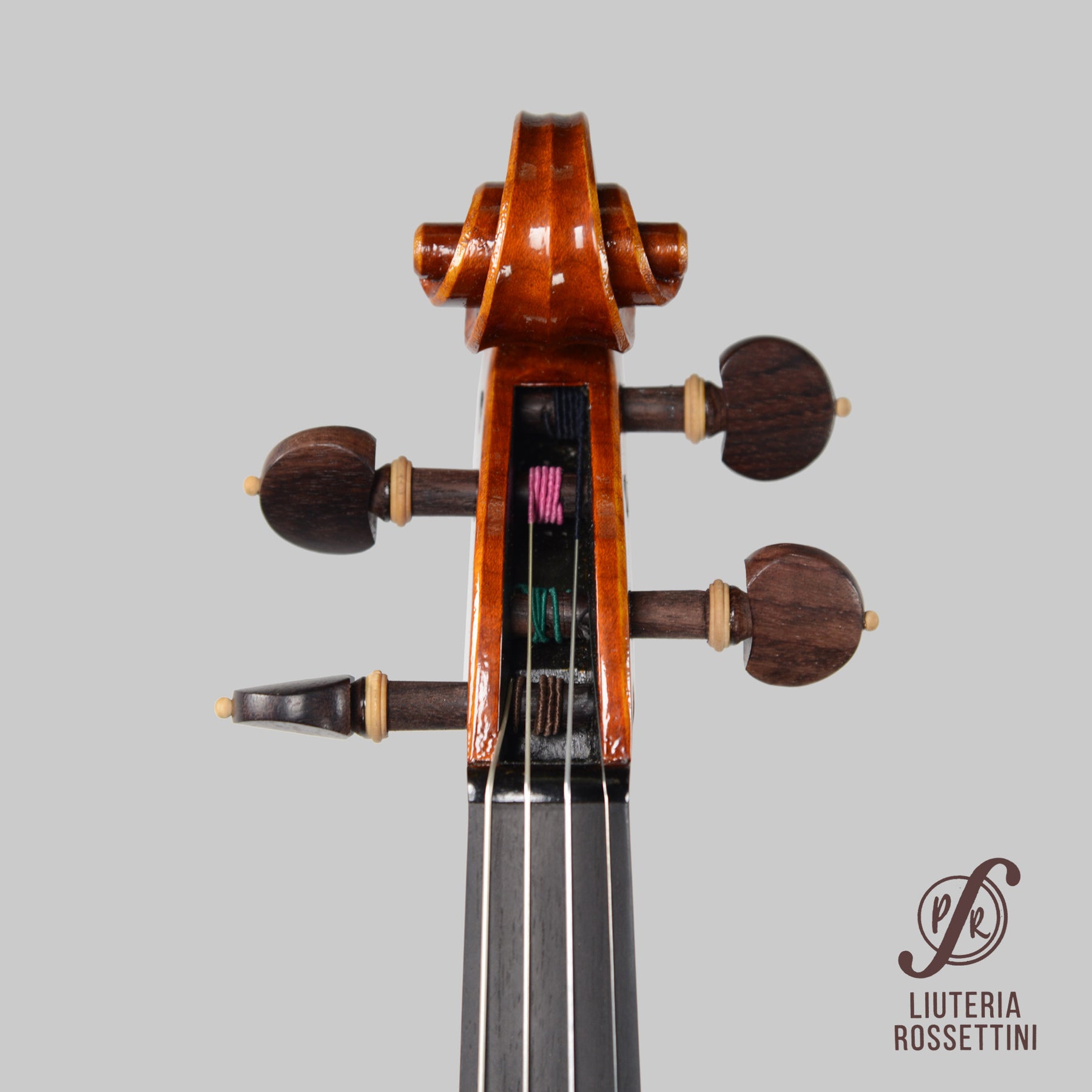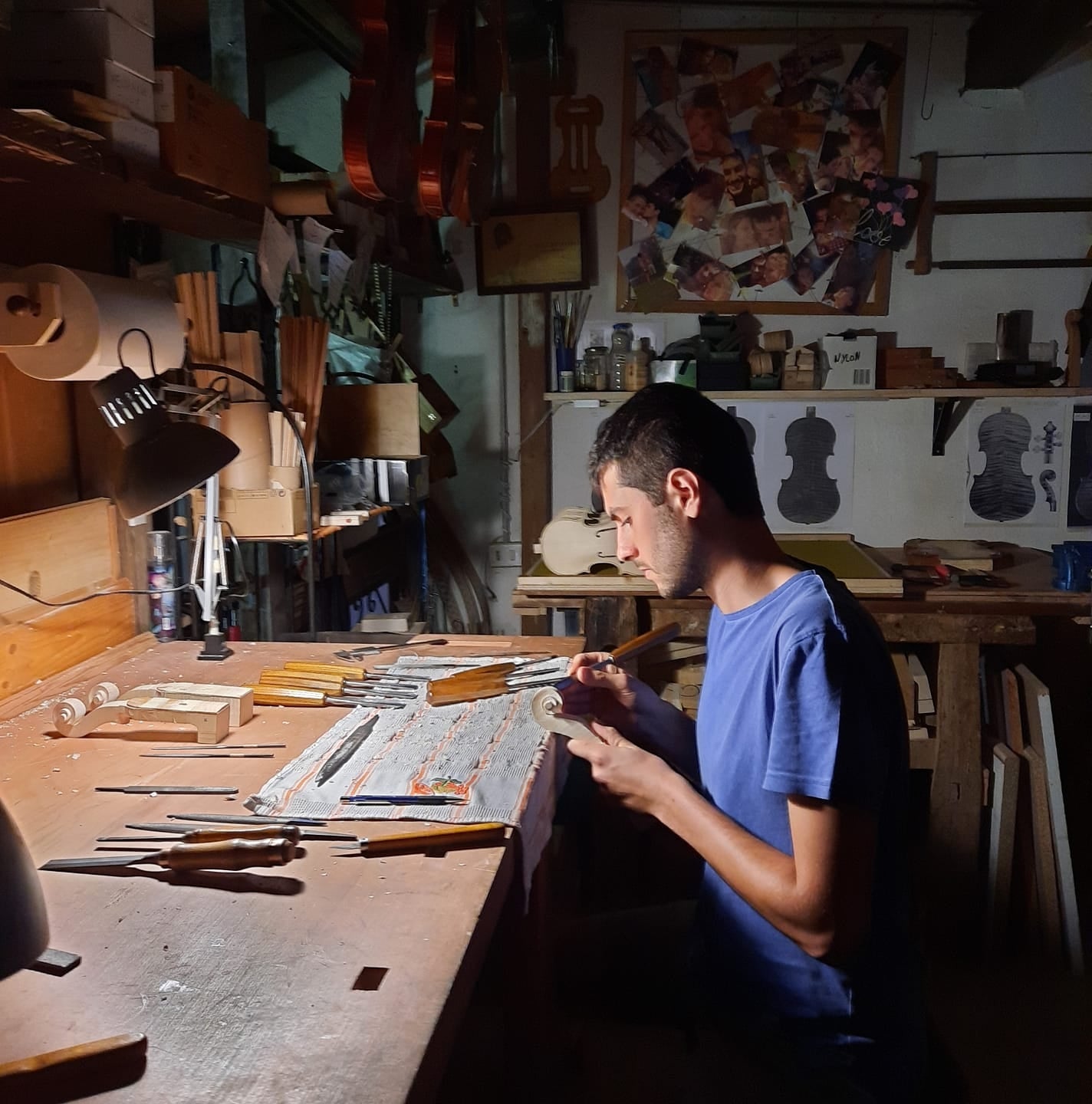 Paolo Rossettini 'Emiliani' 1703 Stradivarius, 2020 Violin
Fine Italian Violin
We are delighted to feature this fine violin from Paolo Rossettini, made in Vicenza Italy.  
This violin has a delightfully round and even tone, great projection while keeping a sweetness and clarity throughout the entire range.  
Template: 1703 "Emiliani" Stradivarius
Strings: Thomastik PI
Back: One piece maple back
Top: Two piece spruce top 
Fittings: Rosewood with pear wood trim
Sale Includes:
Instrument
High-quality oblong case
Measurements:
Length of back: 35. cm
Upper bout: 16.7 cm
Lower bout: 20.7 cm
This violin is backed by our standard warranty and return policy, so you can shop with confidence. Ask about playing this instrument on an in-home trial.
About Paolo Rossettini:
From an early age, Paolo was passionate about music and woodworking. He studied forestry and eventually violin making in Cremona at the Antonio Stradivari International Institute of Violin Making under the guidance of masters Wanna Zambelli, Luca Bellini, Massimo Ardoli and Alessandro Voltini.
Simultaneously, he was fortunate to be assisted in several phases of the construction of stringed instruments by the masters Dante Fulvio Lazzari and Davide Sora.
Only 28 years old, he has spent the last 8 years in total devotion to making instruments, trying to constantly improve many points of view as possible: from historical research, to construction, to fine details and varnish. 
"I consider myself very lucky to have been surrounded by the great masters of the Cremona luthier community. I now live in Bassano del Grappa, but remain in constant contact with the Cremona environment as its very important to stay up to date on the news of this fantastic world of violin makers."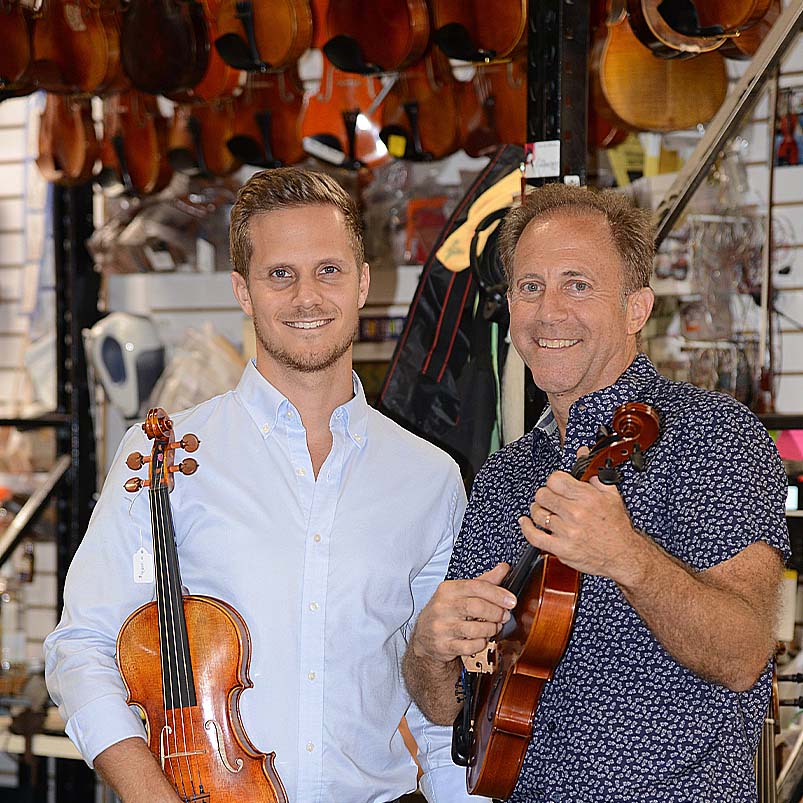 About Fiddlershop
Fiddlershop is a small family-owned business located in South Florida. Since 2012 we have been serving the string community with quality instruments and accessories. We believe that music and instruments should be accessible to everyone at a price they can afford.