This Electric Cello offers the combination of design, performance and affordability exceeding any other cellos in it's class. Compact and light (4.5 pounds!), the WAV cello is a pleasure to travel with, but in terms of features and performance, this instrument is no lightweight. True to the NS tradition, the WAV captures the essence of an acoustic, yet opens up an exciting range of new possibilities.
With electronics are fully based around the NS patented Polar™ Pickup System, the WAV provides amazingly natural cello tone, with freedom from feedback and wolf tones. Since 100% of the sound comes via the pickup, using looping and other electronic effects is easy and far more effective than with an amplified acoustic.
Features:
The body design allows effortless access to the full range of the fingerboard, and unparalleled freedom of movement on stage. The special asymmetrical fingerboard relief, a hallmark of all NS bowed electrics, provides extraordinary ease of playability from the lowest to the highest positions. To suit individual player preferences, the string heights can be modified via remarkably simple bridge height adjustment, and the fingerboard relief can be modified using the readily accessible two-way truss rod.
The WAV cello is available in 4 or 5 string models with a variety of color options. All models are shown with Rosewood Fingerboard.
The WAV electric cello brings unprecedented affordability to the player interested in world-class design, craftsmanship and performance. With a visual appearance a striking as its sound, the roadworthy WAV is an exciting and reliable partner for the most demanding performance career.
Strings:
NS Electric Strings and most traditional acoustic strings fit all NS Cellos, allowing the player to select from a wide range, each with a unique sound a feel. In combination with the easy adjustment of basic set-up parameters, the WAV cello is adaptable to a nearly limitless range of music styles.
What's included?
Tripod Stand: A fully adjustable cello tripod stand can be used seated or standing.
Padded Gigbag
Specifications:
Length: 94.2 cm (37")
Width: 13.9 cm (5.5")
Thickness: 9.4 cm (3.7")
Weight: 4 string: 2 kg (4.5 lbs.)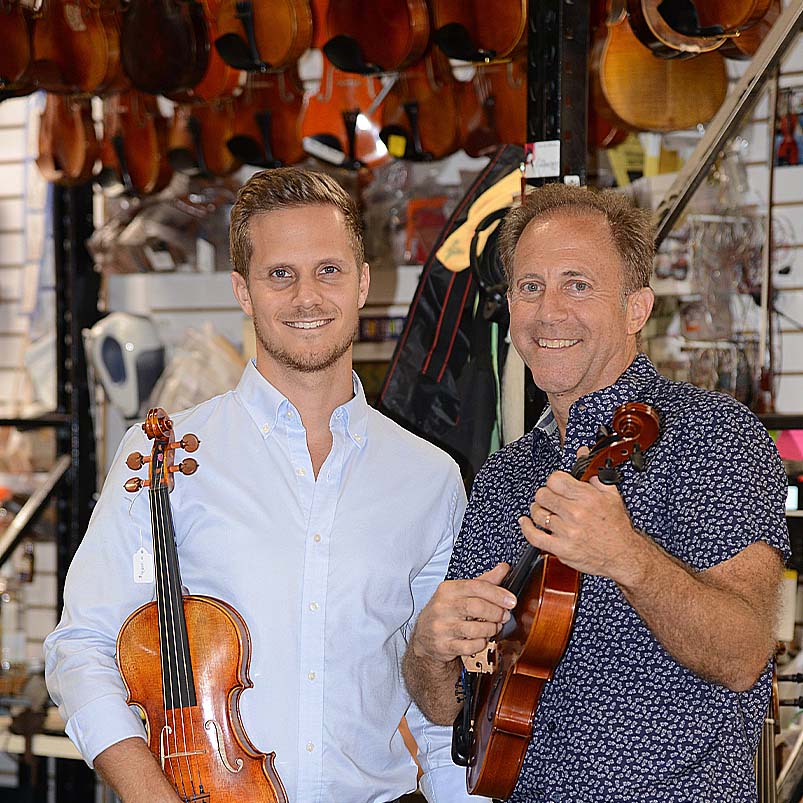 About Fiddlershop
Fiddlershop is a small family-owned business located in South Florida. Since 2012 we have been serving the string community with quality instruments and accessories. We believe that music and instruments should be accessible to everyone at a price they can afford.