Powerful and complex, direct and full. This bench made violin from the Italian violin maker Marco Anedda is a beautiful instrument to behold and hear. 
This instrument is No. 108 from this established master, but the first instrument featured in our shop.  The label reads "2019" which is when the violin was sealed, but not yet varnished. The instrument was completed in late 2020, and is brand new- never been owned.
Top: The finest Spruce from Latemar, Dolomites in the Italian Alps
Back, Sides & Neck: Flamed Maple from the Apennines
Varnish: Modern Italian
Fittings: Ebony
Strings: Larsen Virtuoso Violin Strings
Includes a quality oblong case.
About Marco Anedda
Marco Anedda graduated from Gubbio violin making school, he trained as an apprentice with Sorgentone and Mecatti in Florence. However, willing to create his own instruments, in 2005 he began to work in Monterchi, within a vast amphitheatre of mountain and forest, in the Tuscan Valtiberina. His violins, violas, and cellos can be assembled both with modern and antique (baroque and classical) schemes.

Here, far from the frantic atmosphere of the big cities, Marco takes care of his instruments, trying to give to each of them a peculiar and unique identity. He also repairs, and set up and upkeeps maintenance on violins, violas and cellos. At the moment, his instrument are being played and appreciated by professional musicians all over the world. As Marco often likes to say: his instruments travel more than he does himself.
When he is not busy in his workshop, you can find him playing with his daughter Adele, a budding violinist, or possibly with his cello, of which he is an enthusiastic amateur.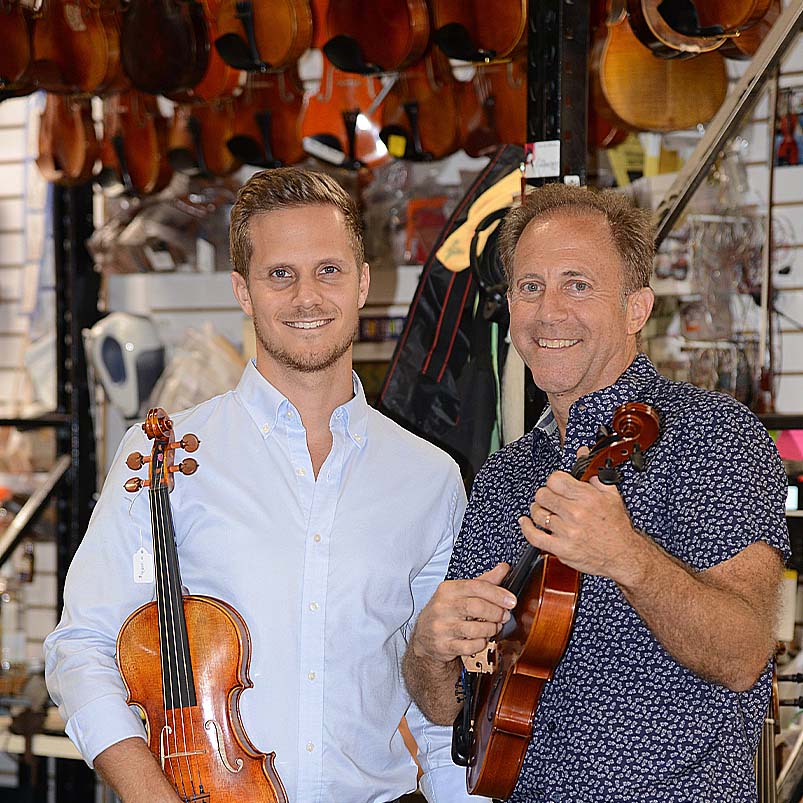 About Fiddlershop
Fiddlershop is a small family-owned business located in South Florida. Since 2012 we have been serving the string community with quality instruments and accessories. We believe that music and instruments should be accessible to everyone at a price they can afford.