Handcrafted by Marcin Krupa. 61 g.
This stunning violin bow has been expertly made by award-winning Polish Atelier, Marcin Krupa. It's handcrafted to exceed all expectations using the finest selection of pernambuco and fully mounted with the highest quality ebony frog and solid eye. It offers simply superb playability, response and balance.
About the Maker
MARCIN KRUPA, Award-winning Polish Bow Maker. Trained by Gregor Walbrodt 2001-2002. Prizes: Certificate of Merit (vn) BVMA London; Certificate of Merit (va) Paris 2004; Bronze medals (vn & va) Mittenwald 2005.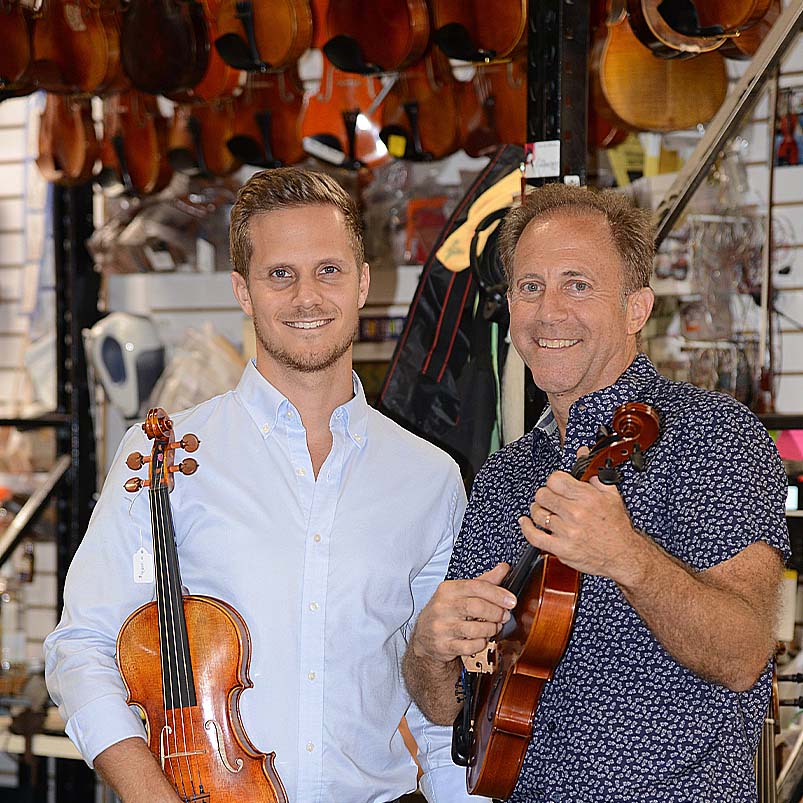 About Fiddlershop
Fiddlershop is a small family-owned business located in South Florida. Since 2012 we have been serving the string community with quality instruments and accessories. We believe that music and instruments should be accessible to everyone at a price they can afford.