Warm and direct, open and full. This bench made violin from the Italian violin maker Luca Zerilli is a beautiful instrument to behold and hear. 
This is his violin No. 30, although he crafts many fine instruments in the violin and guitar family. This is the third instrument we've had the pleasure to feature in our shop.  
Wood: Straight grained red spruce top from the Alps. Deep-figured Balkan maple sides and back.
Varnish: Modern Italian, Oil Based with Alcohol, French polishing technique. Brown color with red reflections
Fittings: Cocobolo Fittings
Strings: Evah Pirazzi Green Strings
Sale includes:
All the instruments are made following the strict quality standards of the ancient Italian violin-making tradition, that Luca Zerilli acquired under the supervision of Maestro Desiderio Quercetani.
THE WOOD is always personally hand-picked by Luca Zerilli. Only wood that has been air-dried for many years is selected. With his shop located just one hour from the Alps, Luca has the opportunity to select the best quality wood right at the sawmill, before it even gets to the shops. He only uses Italian and Balkan wood that has been air dried for several years.
THE VARNISH is a custom made and tested one and is of a kind which does not lose its characteristics with the passing of time. All of the instruments are French-polished, to give them the beauty and durability only quality shellac can provide, and to enable them to be easily retouched even after many years.
A CERTIFICATE OF AUTHENTICITY: with the photos of the construction issued by Luca Zerilli follows every instrument that are made.
About Luca Zerilli
Luca Zerilli was born in Udine, Italy. As a child, he quickly developed a love for music. He began playing the piano before learning the guitar and electric bass. His passion for music led him to study the double bass at the Conservatory of Udine. When he wasn't studying he would perform with other local musicians. They performed all over Italy and abroad as well.
After the Conservatory, he graduated in Web and Multimedia Technologies at the University of Udine, however a life-long love for woodworking and music drove him to seek instruction on the art of violin making. After years of training with Maestro Desiderio Quercetani (whose school "Bottega di Parma" accepts only a small number of students from around the world), Luca has mastered the art of crafting musical instruments. 
His instruments have been appreciated not only in Italy, but also in the United States, in fact many of his instruments have travelled to cities including New York, Chicago, Boston, Philadelphia, San Francisco and Los Angeles.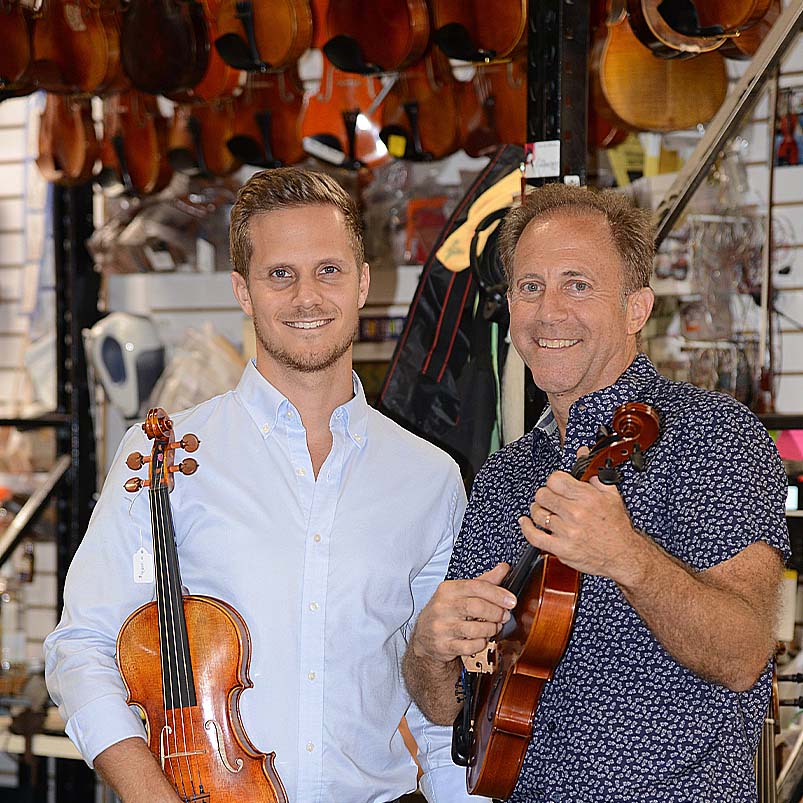 About Fiddlershop
Fiddlershop is a small family-owned business located in South Florida. Since 2012 we have been serving the string community with quality instruments and accessories. We believe that music and instruments should be accessible to everyone at a price they can afford.