Explore the instruments of the orchestra with "Let's Color The Music." This 30-page coloring book was created by the Florida Intergenerational Orchestra and illustrated by the design students at The Art Institute of Fort Lauderdale.

19 pages of instrument illustrations to be colored
Word Match - Learn the names of the parts of the trumpet
Word search
Help the triangle find the music notes maze
Includes fun and educational facts about the orgins of the instruments.
Primarily for ages 3-10
All proceeds from the sale of this book support the Florida Intergenerational Orchestra.
About the project
The idea for this project came from the creative imagination of Lorraine Marks-Field, the founder and conductor of the Florida Intergenerational Orchestra and her husband, Bob Field , pianist and orchestra manager. They wanted to create a coloring book which would help children get to know the instruments of the orchestra in a fun and inspring way.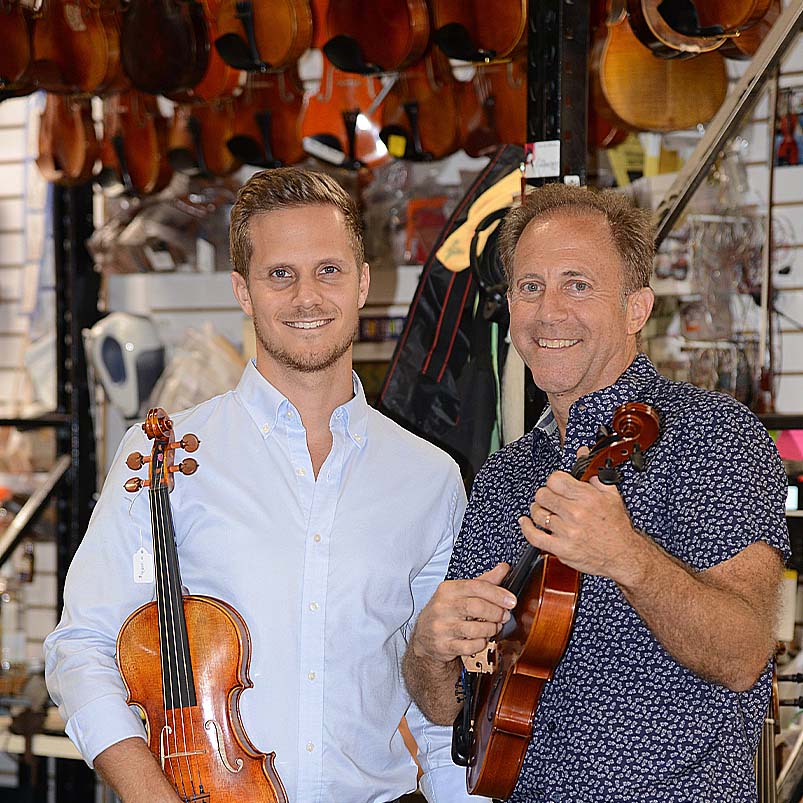 About Fiddlershop
Fiddlershop is a small family-owned business located in South Florida. Since 2012 we have been serving the string community with quality instruments and accessories. We believe that music and instruments should be accessible to everyone at a price they can afford.