A truly innovative synthetic string at only moderate tension yet capable of delivering a richly nuanced sound with exceptional volume. Extremely well received and consistently reviewed as setting a new standard for the violin. Eminently playable and noted for its remarkable string response and reliability, the Larsen Virtuoso® suits warm to neutral sounding instruments. Given their moderate tension, they lend particular benefit to older instruments. We offer Larsen Virtuoso® strings in two tensions, medium and strong.
Virtuoso® medium and strong are both somewhat lower in tension than their conventional equivalent gauges. The medium tension strings show extraordinary string response, playability and sound modulation capability. The strong version is more focused in sound, with higher resistance to the bow.
String Details:
The Virtuoso® E string is made using a unique carbon steel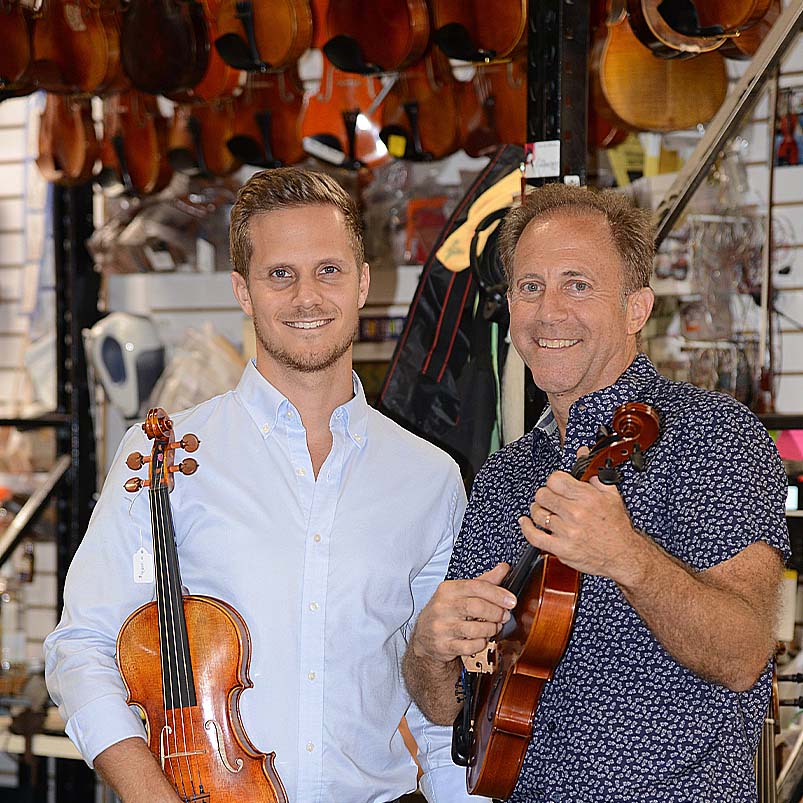 About Fiddlershop
Fiddlershop is a small family-owned business located in South Florida. Since 2012 we have been serving the string community with quality instruments and accessories. We believe that music and instruments should be accessible to everyone at a price they can afford.