Tzigane strings offer a sound and response similar to gut strings, providing a broad range of tonal colors. A complex, rich tone with good focus and projection. These strings are highly recommended for instruments that tend to be bright and have a simple/uninteresting sound.
Larsen Tzigane violin strings, without exaggerated tension, are built on a newly developed multi-filament nylon core. Tension creates volume rather than carrying power. The unique combination of overtones makes for a quality sound not unlike that of a great singer - a sound that carries while, at the same time, is pleasant to the ear of the player. 
Materials:
G -  Nylon

 Core, Silver Wound
Tension:
Medium (Recommended) (4.5kg / 9.9lb)
Strong (Stark) (4.8kg / 10.6lb)
Size: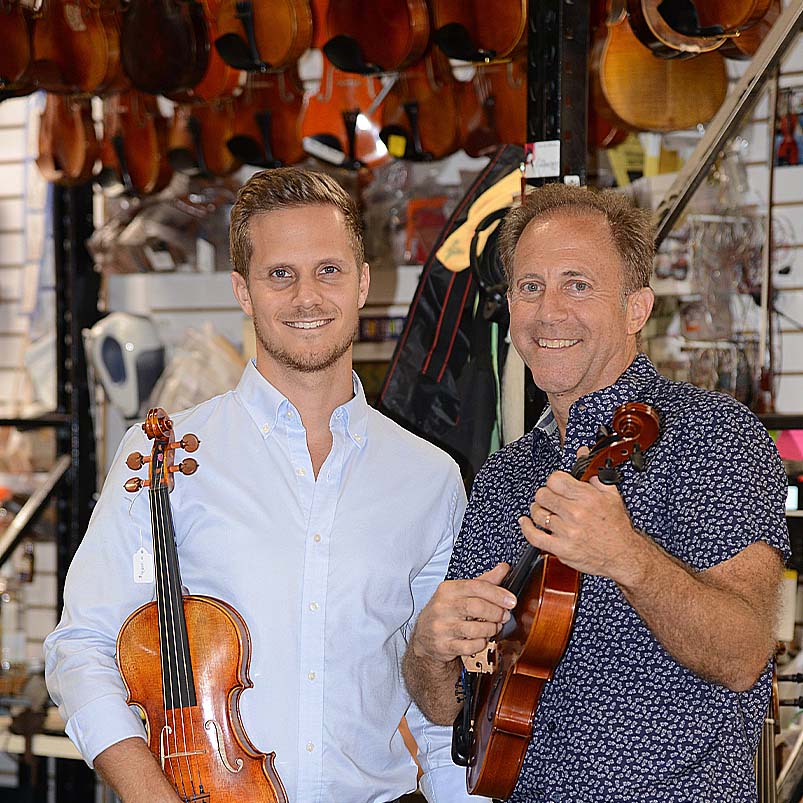 About Fiddlershop
Fiddlershop is a small family-owned business located in South Florida. Since 2012 we have been serving the string community with quality instruments and accessories. We believe that music and instruments should be accessible to everyone at a price they can afford.