For the new Larsent Il Cannone Violin Direct & Focused in Medium & Soloist editions the aim was to develop a silvery and lustrous clarity of sound to enrich your style & instrument.
Aimed at leading professionals and soloists as well as inspiring aspiring student and amateur violinists, Larsen has developed an entirely new synthetic core at the heart of this new sound. Combining a new winding process, they have further enriched the colors of this unique new formulation.
The new Direct & Focused sets have already traveled the world. Tested with musicians extensively in Europe, North America, and Asia on both new instruments and old Italian instruments, including Strads and del Gesù. Violinists describe the strings as having empowered the whole instrument with more color possibilities, more clarity, more edge, and greater gain.
String Set Composition

E: Carbon steel. Removable ball-end. (7.7 kg / 17.0 lb)
A: Synthetic core, aluminum wound ball-end (5.4 kg / 11.9 lb)
D: Synthetic core, silver wound ball-end (4.8 kg / 10.6 lb)
G: Synthetic core, silver wound ball-end (4.6 kg / 10.1 lb)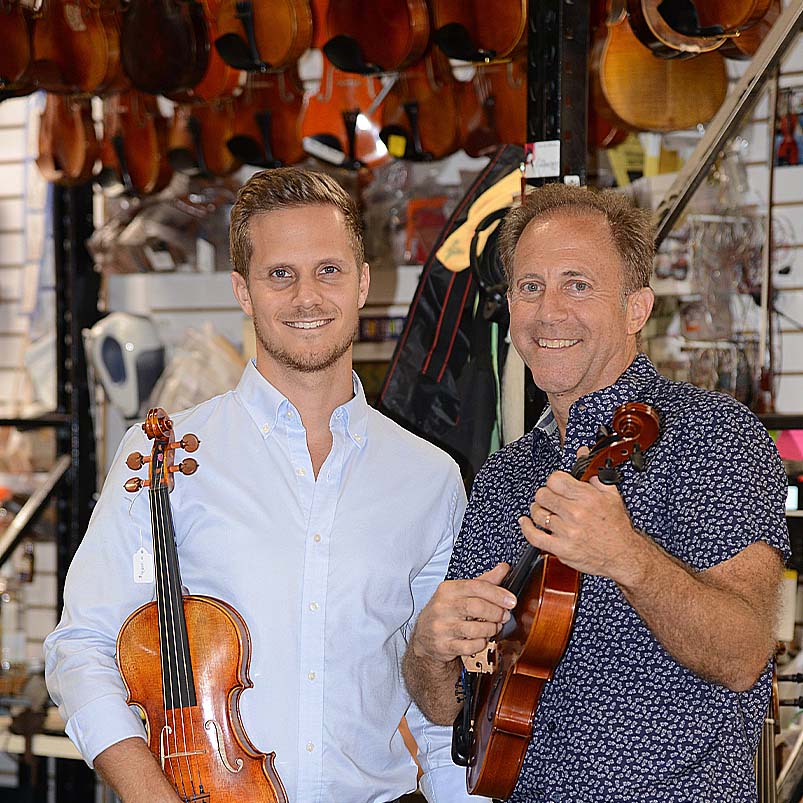 About Fiddlershop
Fiddlershop is a small family-owned business located in South Florida. Since 2012 we have been serving the string community with quality instruments and accessories. We believe that music and instruments should be accessible to everyone at a price they can afford.