Sparkling ruby metallic-woven carbon fiber. The JonPaul Vibrant is stunning and it plays like a more expensive bow. The vibrant is designed for the intermediate advancing player.
The Matrix, Fusion, and Vibrant are essentially all the same quality and one can expect similar tonal characteristics and response. The main differences are simply the appearance. The Matrix features a classic carbon fiber weave approach, while the Vibrant goes for a more reflective and sparkling appearance. The fusion is fundamentally carbon fiber, with a wood veneer which looks convincingly like a pernambuco stick even under close inspection.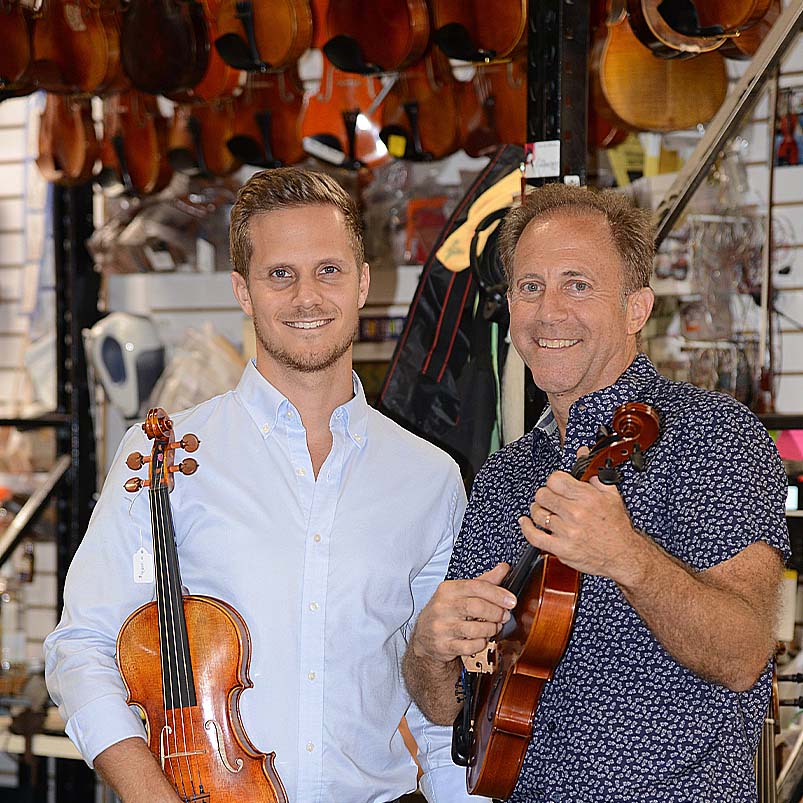 About Fiddlershop
Fiddlershop is a small family-owned business located in South Florida. Since 2012 we have been serving the string community with quality instruments and accessories. We believe that music and instruments should be accessible to everyone at a price they can afford.