We set the bar high with the Vetta, modeling it after an exquisite Pajeot we had on loan. While the Vetta includes the classic features of our other models (one piece construction, etc.), special attention is given to each aspect of bow making to achieve yet another level of playing and sound. Improvements were made in balance, weight, and flexibility, not just to enhance the techniques of the player, but to create the warm, rich, and powerful tones of the best wooden bows. The appearance is also enhanced with a textured, "varnished" finish. Unique and beautiful, yet the classic red-brown colors are discreet enough to blend into any collection.
The Vetta is 14 karat, rose gold mounted, with a supple, old French feel. 
Exquisite-grade stick, 14 karat gold frog, gold lapping, lizard grip, 14 karat gold tip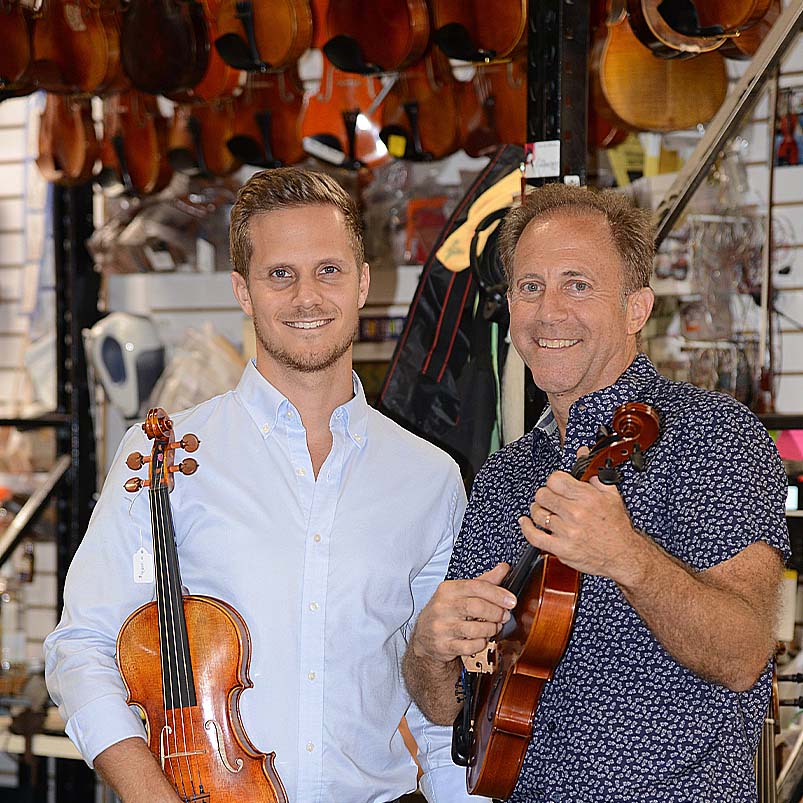 About Fiddlershop
Fiddlershop is a small family-owned business located in South Florida. Since 2012 we have been serving the string community with quality instruments and accessories. We believe that music and instruments should be accessible to everyone at a price they can afford.