The Corona came about after visiting with many shops and players where we asked what would be the ultimate bow offered under $700. The criteria was wide; weight, balance, strength, price, finish, etc. The Corona was our answer. The firm stick has deep camber to fit both the classical and contemporary styles.

Crafted in USA
Professional-grade Stick
Hand-Wood Finish
Nickel-Silver Mountings
Silver-Alloy Tip
This carbon fiber composite bow features enhanced camber for articulate and resonant playing. The hand colored wood-like finish is permeated through the entire stick for extreme durability. It is mounted with a traditional ebony frog, and an alloy tip accentuates the Peccatte/Maline style head.
Bow Length: 29.5
Bow Weight: 60-61 grams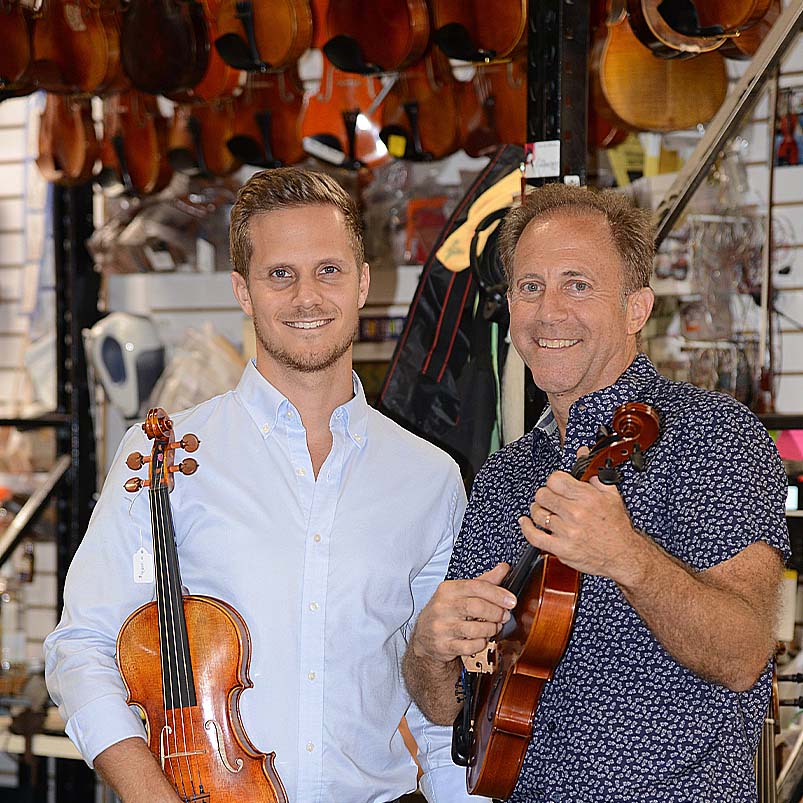 About Fiddlershop
Fiddlershop is a small family-owned business located in South Florida. Since 2012 we have been serving the string community with quality instruments and accessories. We believe that music and instruments should be accessible to everyone at a price they can afford.