An excellent viola by Ch. J.B. Collin-Mézin, made in 1899 in Paris. This instrument is in great condition with only a few visible repairs including some older imperfect varnish touch-ups, and a reinforcing patch on the peg box. We have given this instrument some maintenance including new pegs, a new bridge, new sound post and strings.
Collin-Mézin apprenticed with his father, and in 1868 he moved to Paris where he established himself as one of the premier French luthiers of his day. His instruments were considered superior to other new violins; regarded highly by many great artists, including Joseph Joachim.
Varnish: Golden honey over light brown.
Fittings: Ebony
Back: One piece maple with wide tiger striping 
Strings: Thomastik Dominant
Fittings: Ebony pegs, tailpiece, and chinrest
Bridge: Professional level Despiau 3-tree bridge
Beveled fingerboard for C-string ease of play
Dimensions:
Length- 395 mm
Upper bout- 191 mm
Lower bout- 234 mm
Inner bout- 131 mm
Rib height- 36 mm
Sale includes a quality oblong case.
Even though this is not a Fiddlerman or Holstein line instrument, this violin is still backed by our standard warranty and return policy.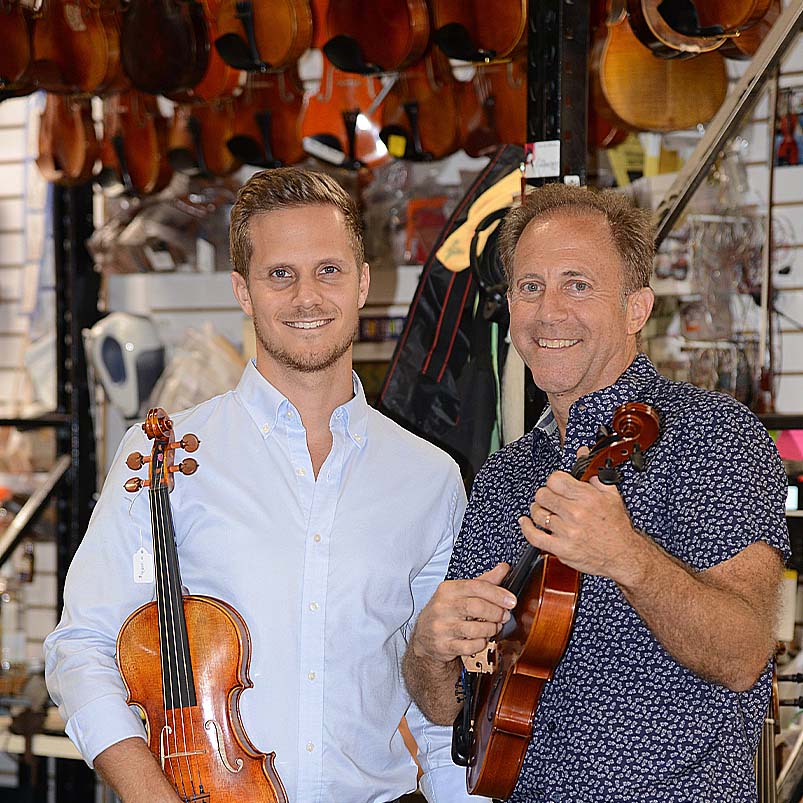 About Fiddlershop
Fiddlershop is a small family-owned business located in South Florida. Since 2012 we have been serving the string community with quality instruments and accessories. We believe that music and instruments should be accessible to everyone at a price they can afford.