The Il Cannone celebrates Paganini's legacy with what we believe to be a truly revolutionary sound. These"original" or "medium tension" Il Cannone strings has a more moderate tension with an open, colorful, projecting, richer and powerful sound.
In the design and development process, Larsen aims to produce the exceptional, but it is only during the testing and trial process with hands-on musicians that we can truly know for certain. And we would seem to have succeeded. The feedback from musicians has confirmed that playability and feel on the fingerboard is excellent, with a good resistance to the bow.
Noble and powerful.
A biting tone with a real punch.
Highly colorful with many intricate harmonics.
Clear. Open. Brilliant.
A very fast and easy response, especially in off-the-string strokes.
The Il Cannone E string is made using unique carbon steel, while the A, D, and G strings build on a new, synthetic multi-filament core. The A string is wound with precision rolled aluminum flat wire, and the D and G strings are wound with pure silver.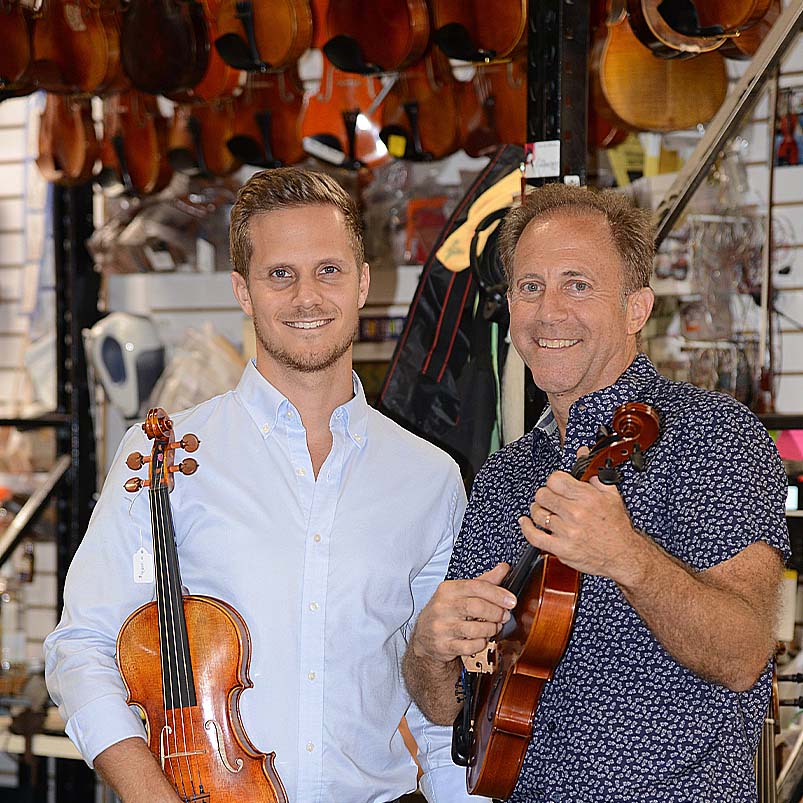 About Fiddlershop
Fiddlershop is a small family-owned business located in South Florida. Since 2012 we have been serving the string community with quality instruments and accessories. We believe that music and instruments should be accessible to everyone at a price they can afford.