The Holstein Supertonic is a polish that will restore that new-instrument shine to your violin, viola, cello, or bass. Named for the amazing transformation it brings, and also a delightfully nerdy reference to the second scale-degree, as it is intended to be used after a proper cleaning.

Directions
Make sure your instrument is clean from any dust, rosin buildup, or other sediment.  
Shake well before opening as oil separation is natural. Apply a small amount (a dime size or less) onto a clean cloth and test the process on a small part of the instrument (preferably the back) before proceeding. Gently polish in circular motions using a soft, clean cloth. Continue to buff the surface with a dry part of the cloth (or a dry paper towel) until all haziness is gone.
Do not use on unvarnished surfaces like fingerboards, chinrests, tailpieces, strings, or pegs. 
2 FL OZ, 60 ML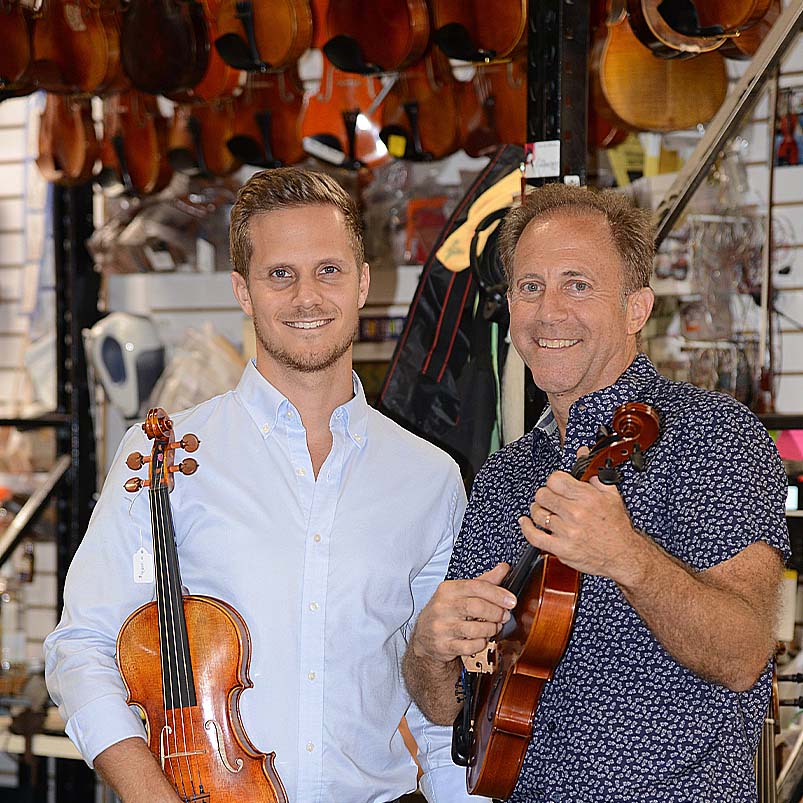 About Fiddlershop
Fiddlershop is a small family-owned business located in South Florida. Since 2012 we have been serving the string community with quality instruments and accessories. We believe that music and instruments should be accessible to everyone at a price they can afford.