This viola is similar to our Holstein "Medici" viola, but is based on a general Stradivarius template, not a copy of a specific instrument. Its unique size and shape, as well as the tasteful antiquing, set it apart from the rest and so we gave it a unique page.
Details

These violas are bench made (made exclusively by one master Luthier)!
Aged Select Russian Spruce and Select Maple sourced from high altitude forests (100+ year old wood, aged and dried 20+ years)
Italian oil varnish with mild antiquing
Highest Quality Hill-style Boxwood  fittings
Highest Quality Ebony Fingerboard
French-made Despiau 3-tree Bridge
Thomastik Peter-Infeld (PI) Strings

Comes with a Quality Oblong Case
Body length- 39.8cm | Lower bout- 24cm | Upper bout- 19cm |
Every Holstein instrument undergoes our famous 10 - point inspection
Still not convinced?
You can request this violin on an In-Home-Trial, or request a personal video. If you can't decide between two models, we can record and send a comparison video for you to pick and choose. Chat with us, send us an email, or give us a call (800-595-0592) for a professional consultation.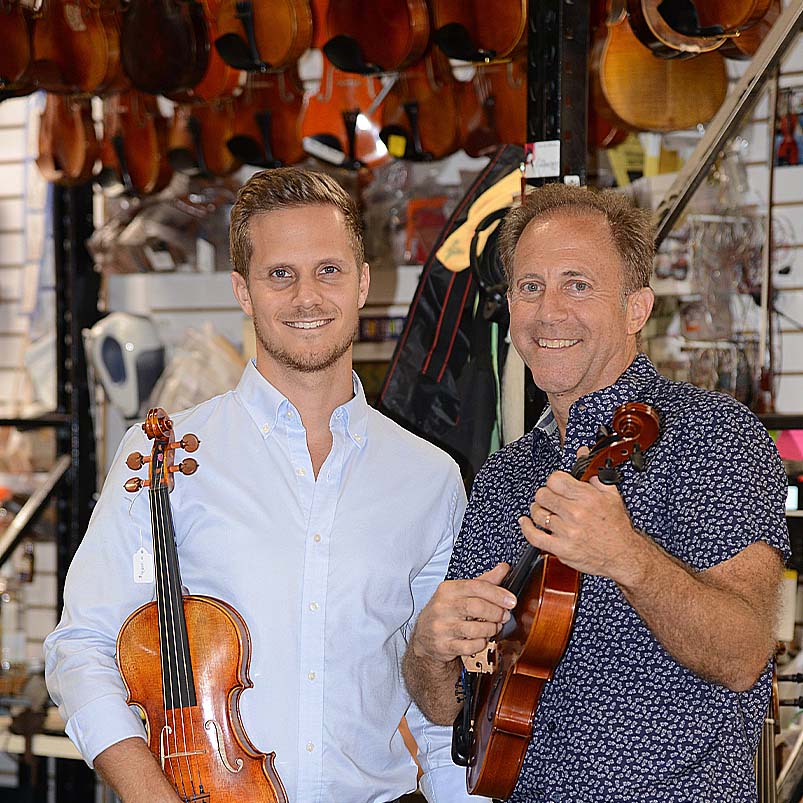 About Fiddlershop
Fiddlershop is a small family-owned business located in South Florida. Since 2012 we have been serving the string community with quality instruments and accessories. We believe that music and instruments should be accessible to everyone at a price they can afford.