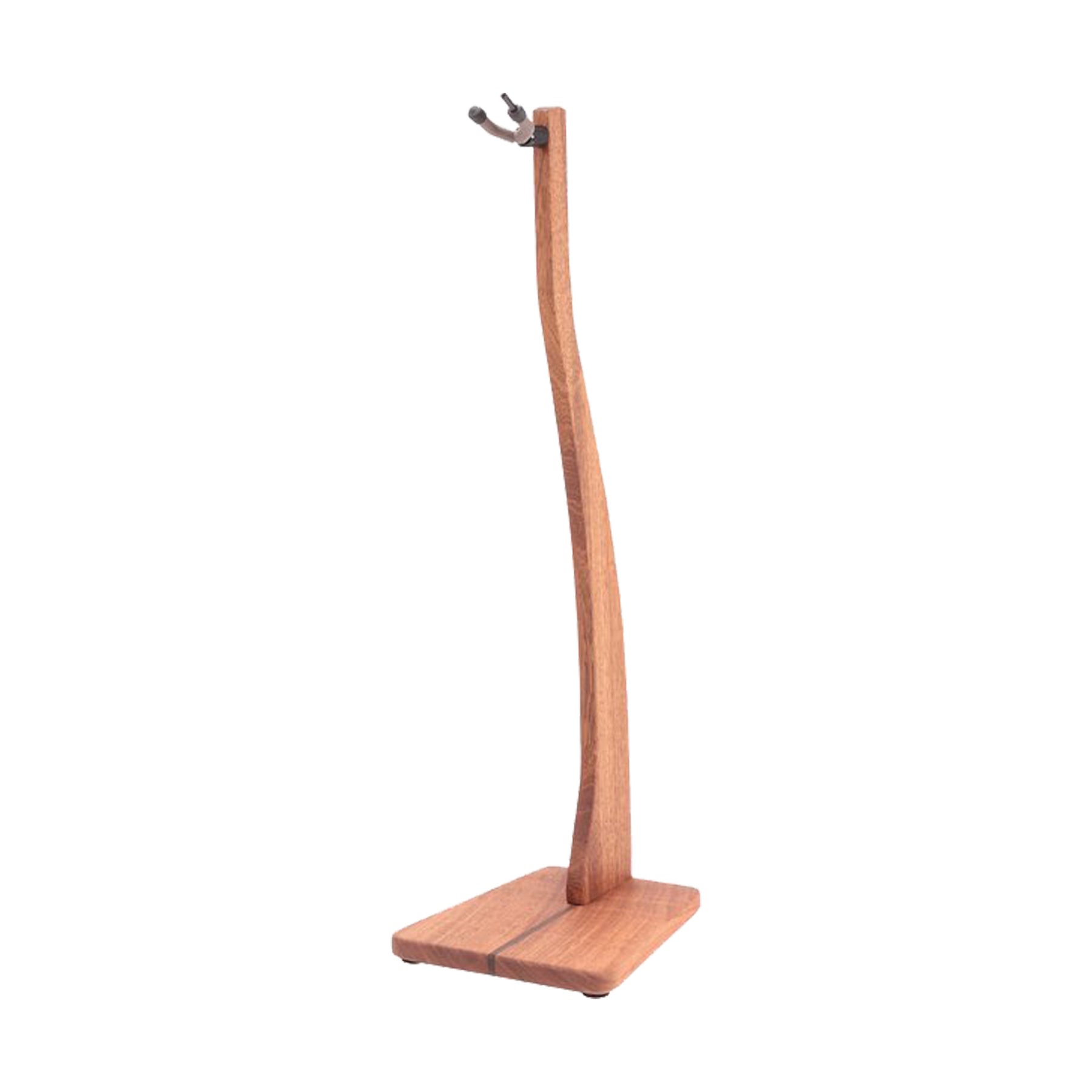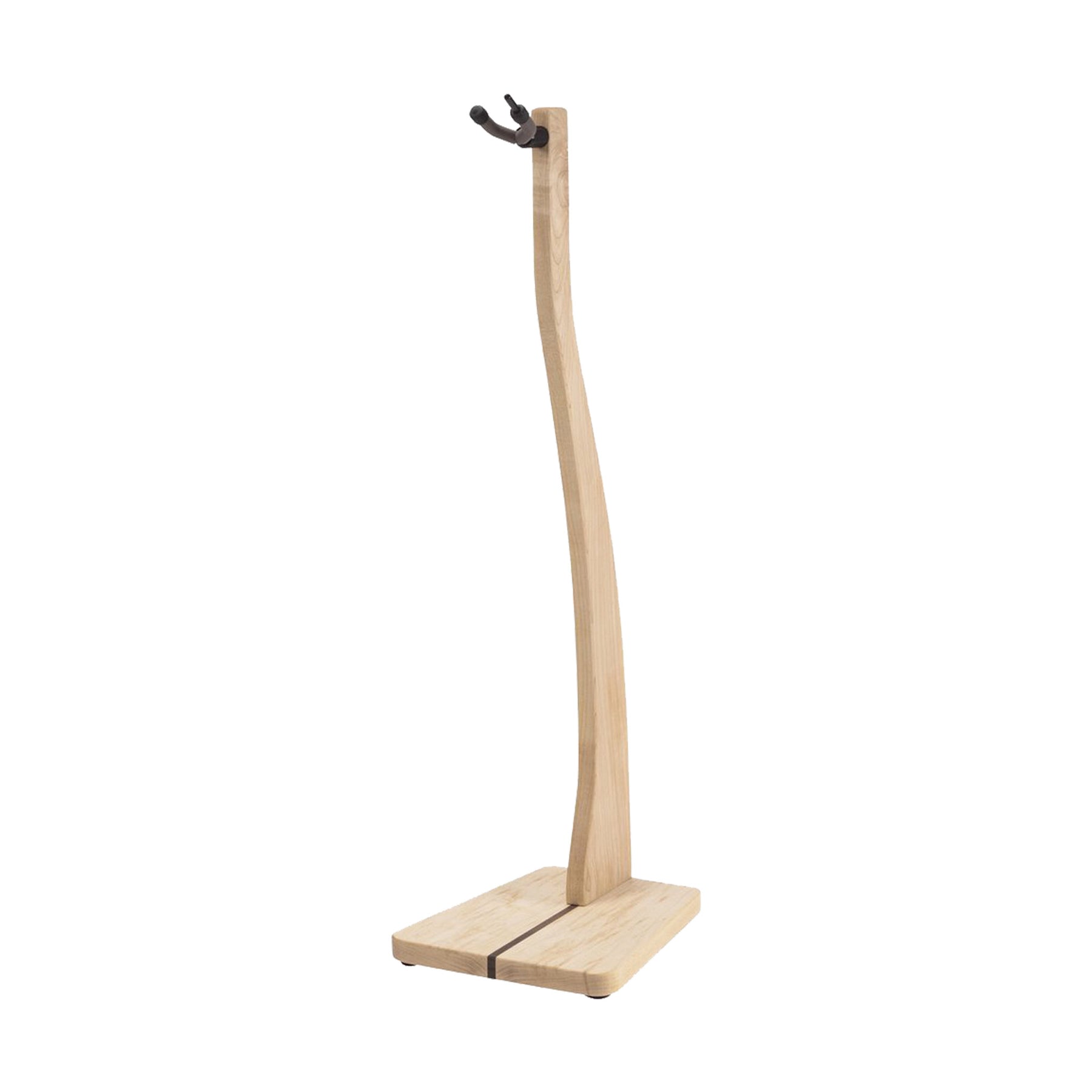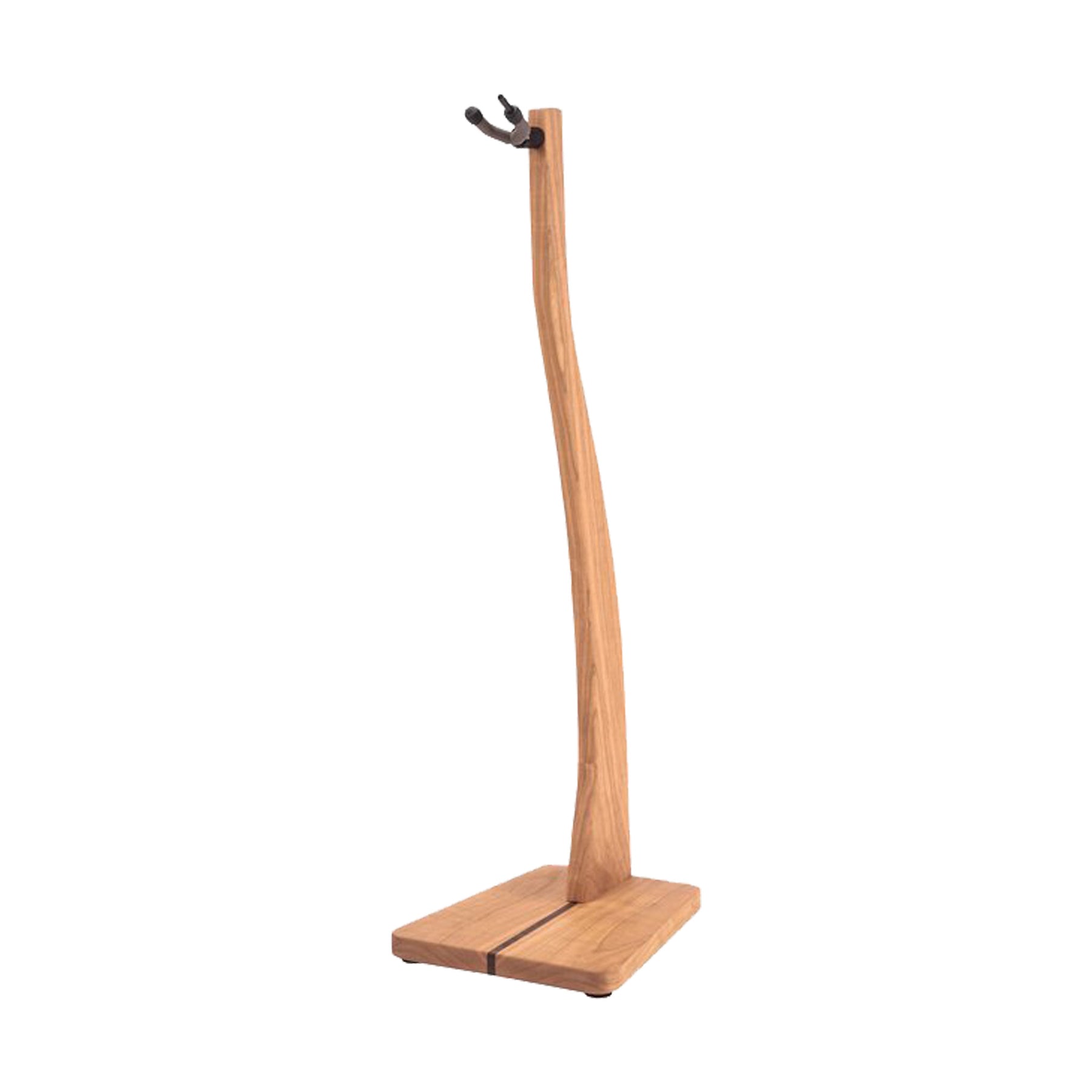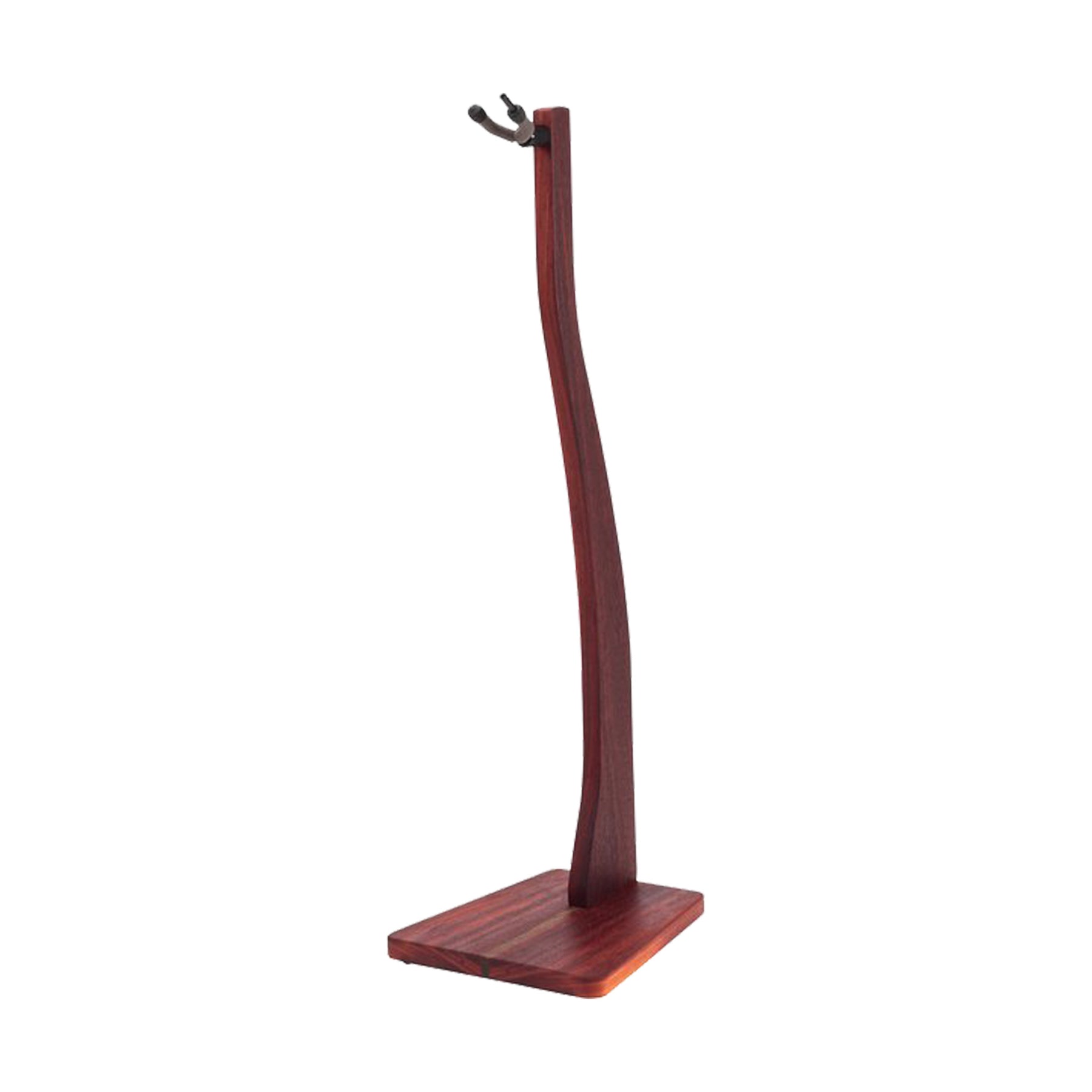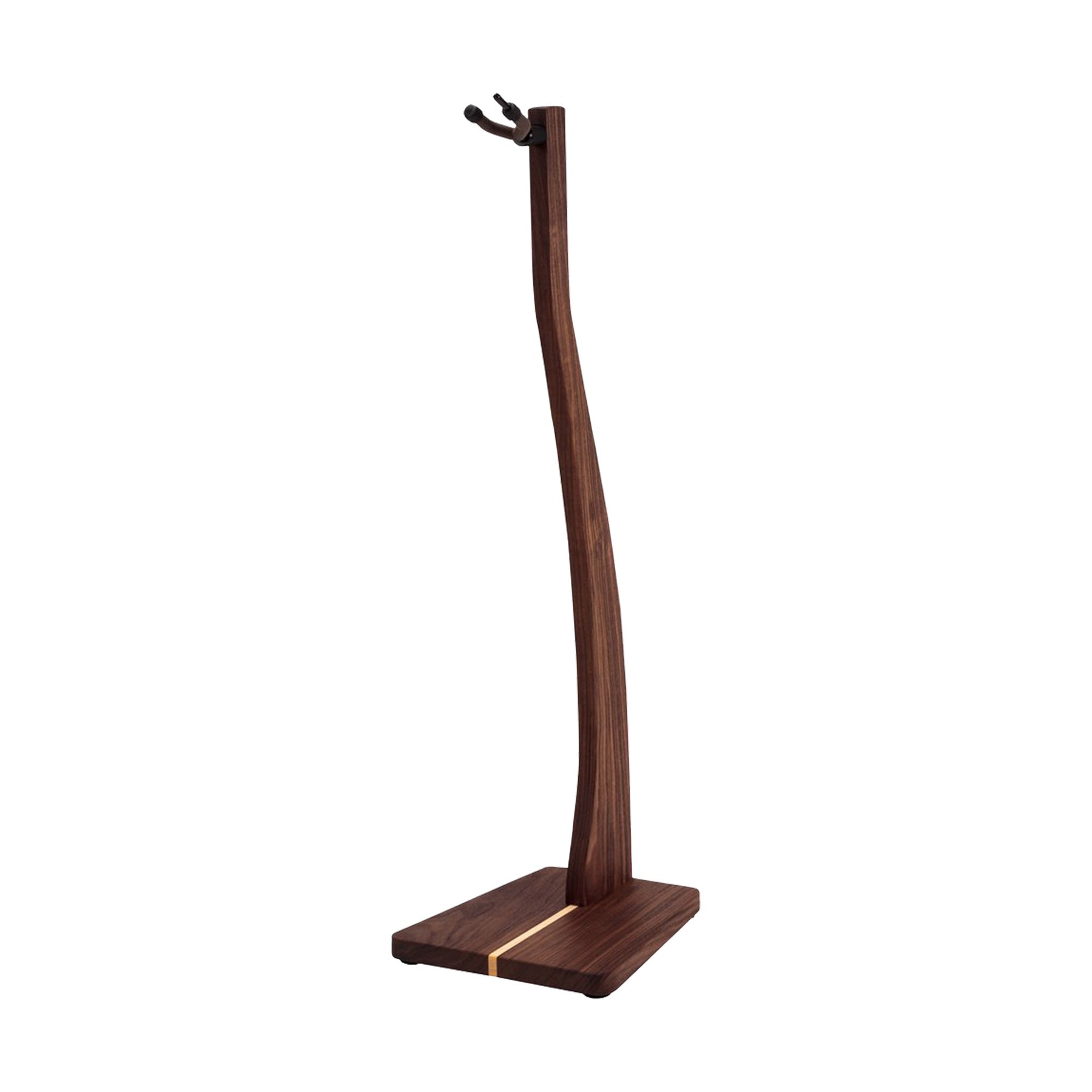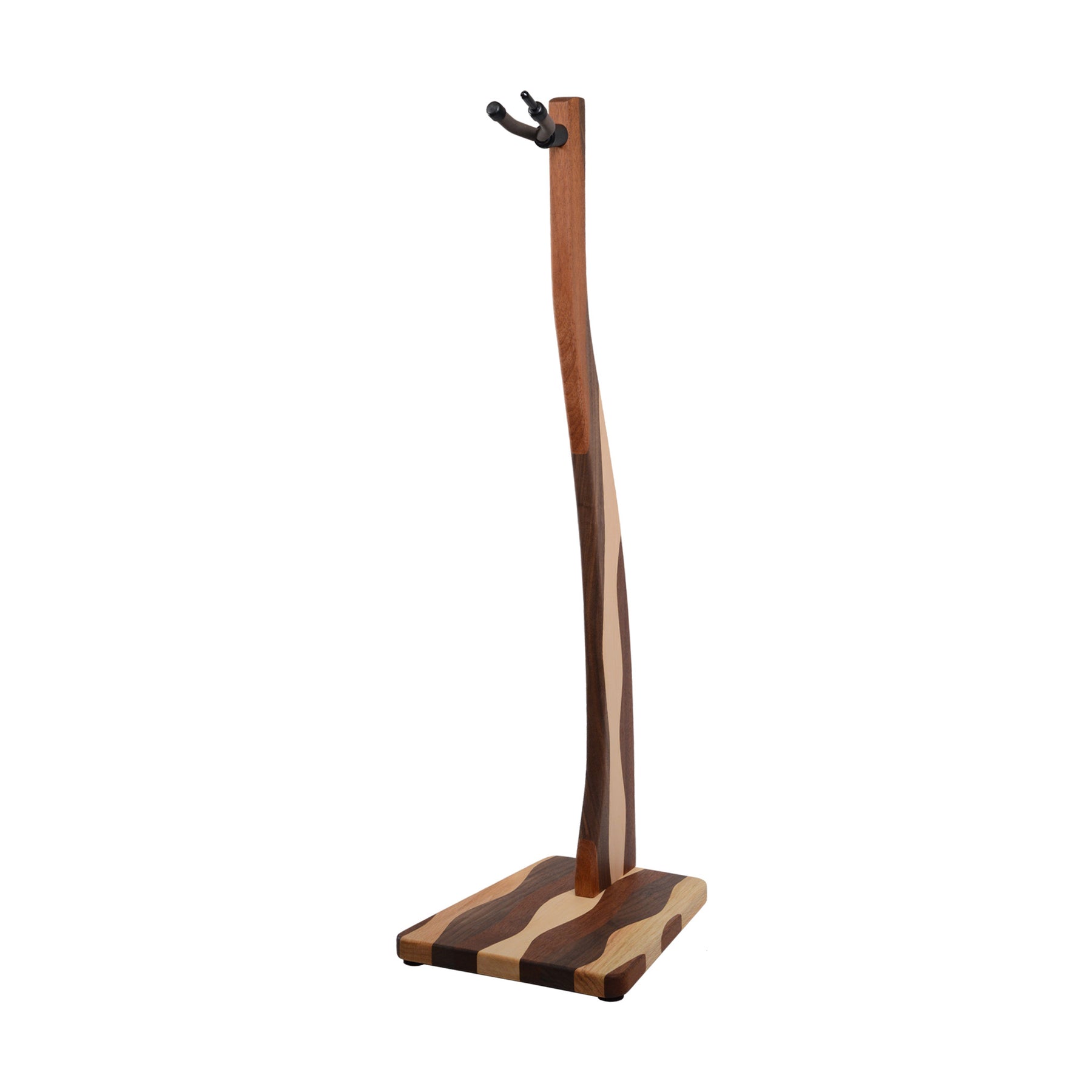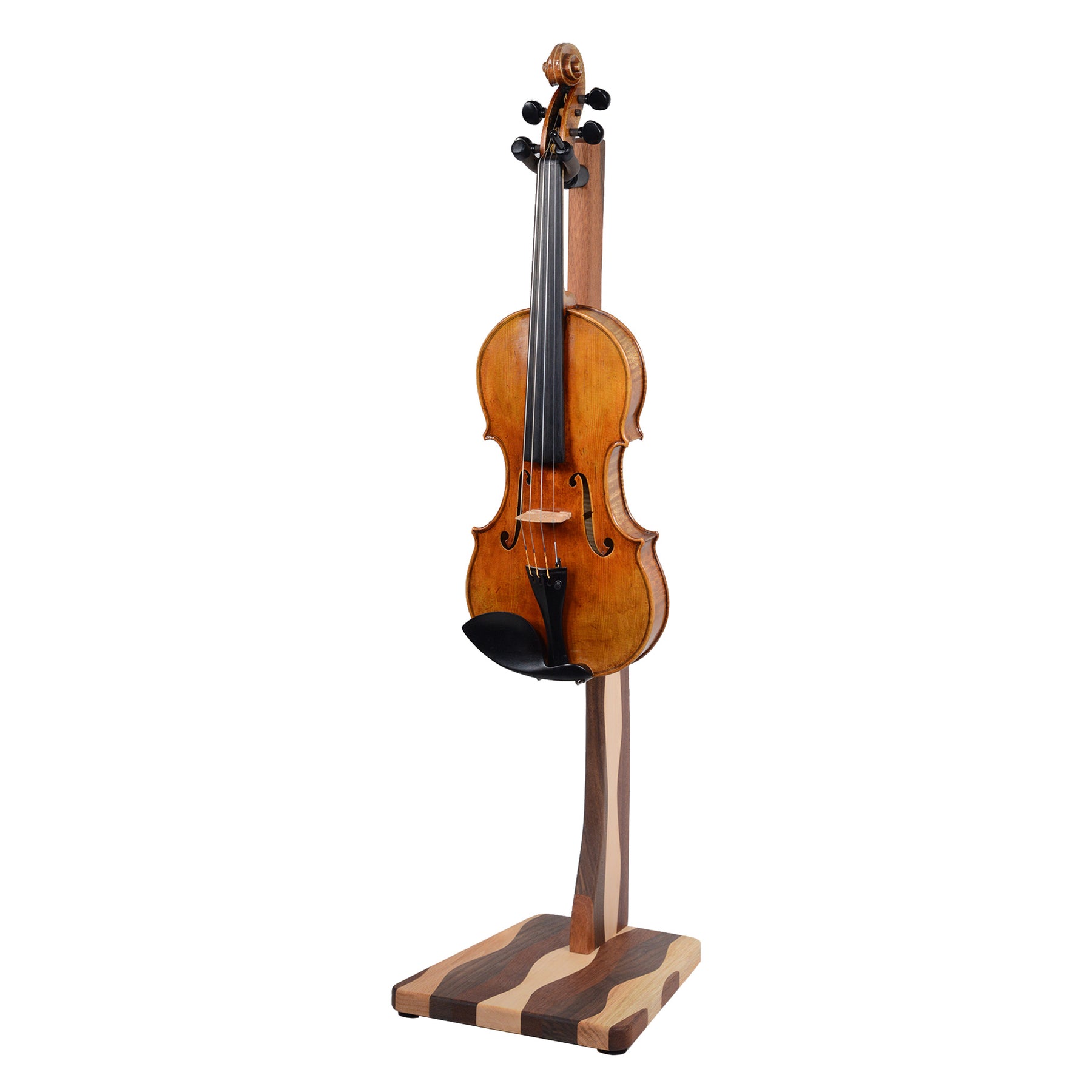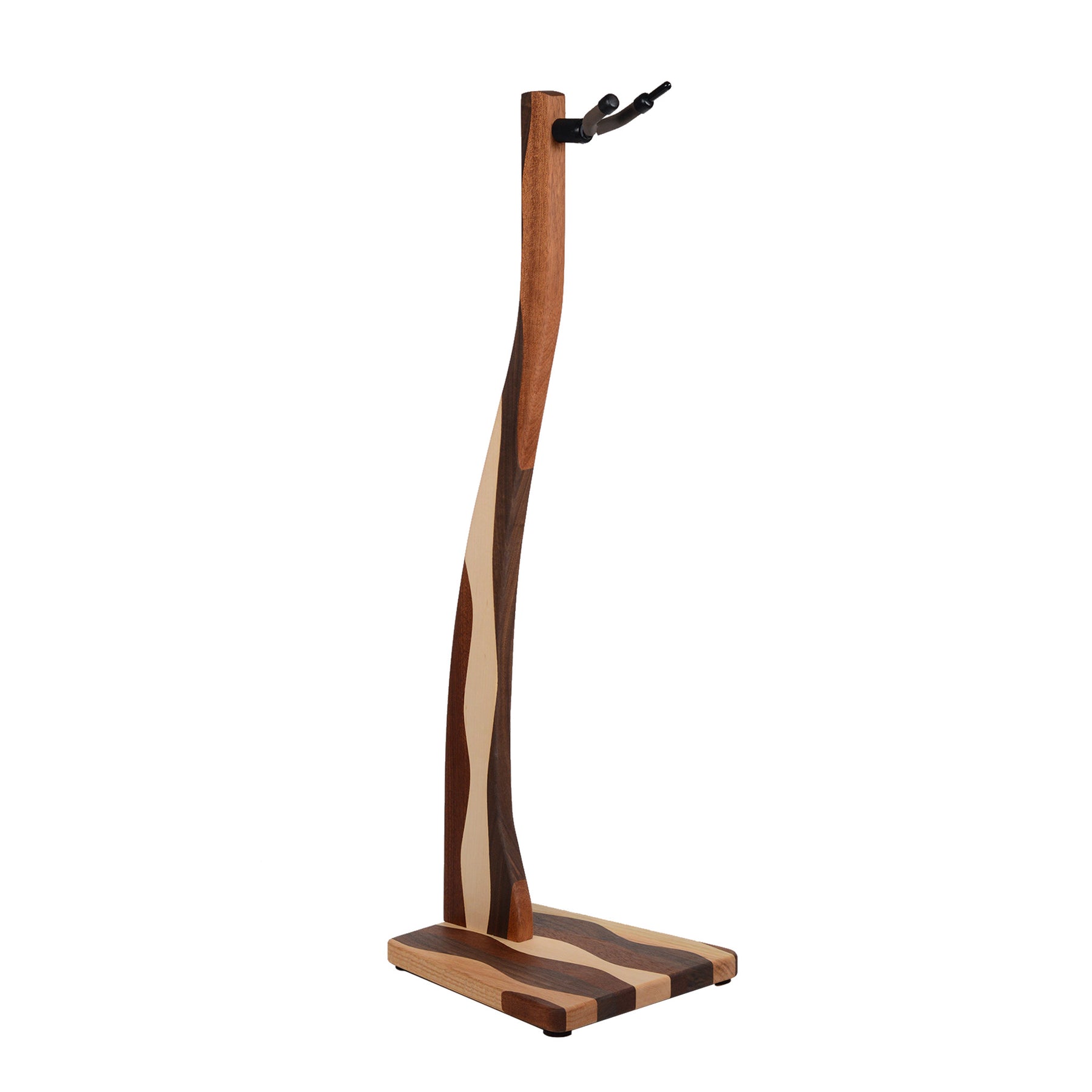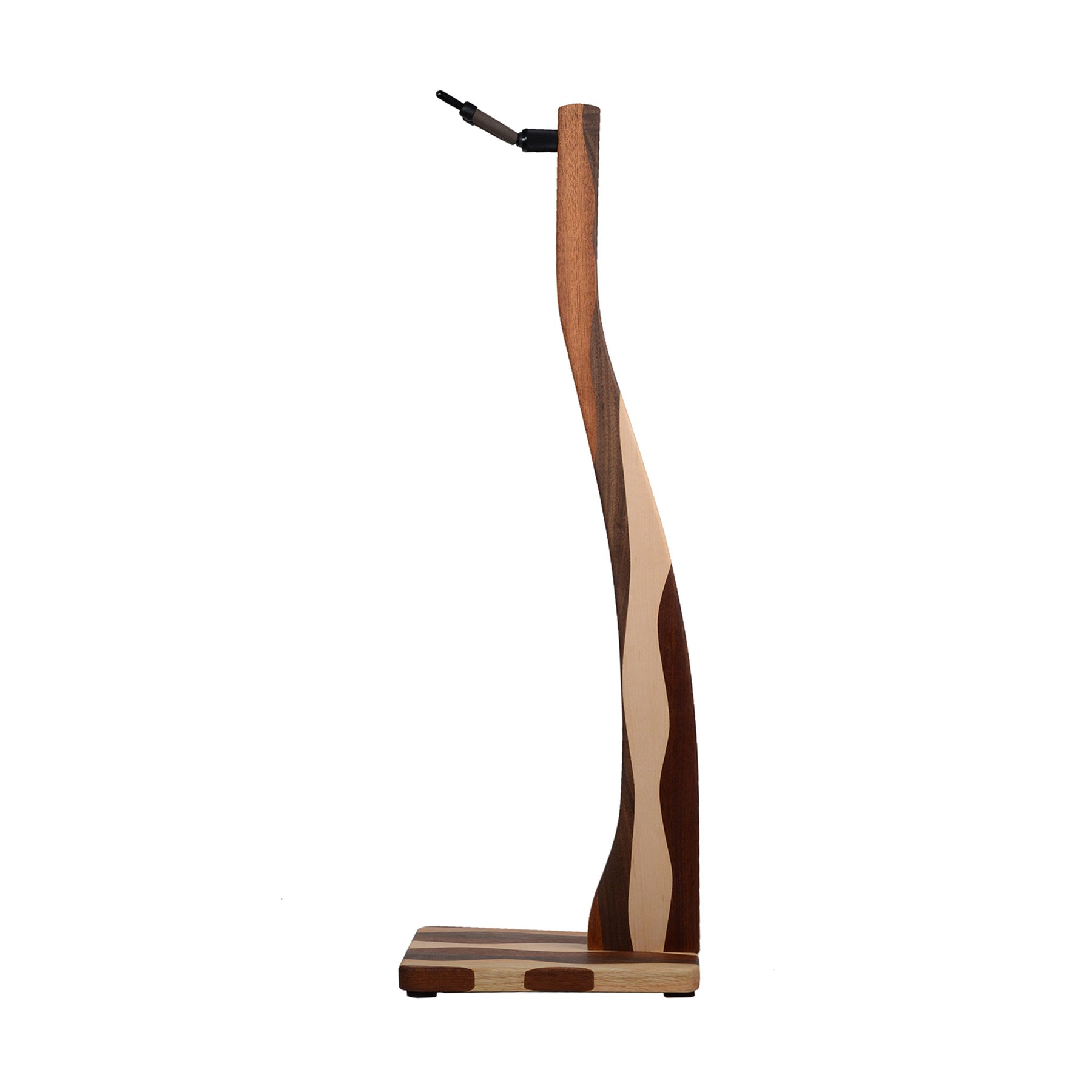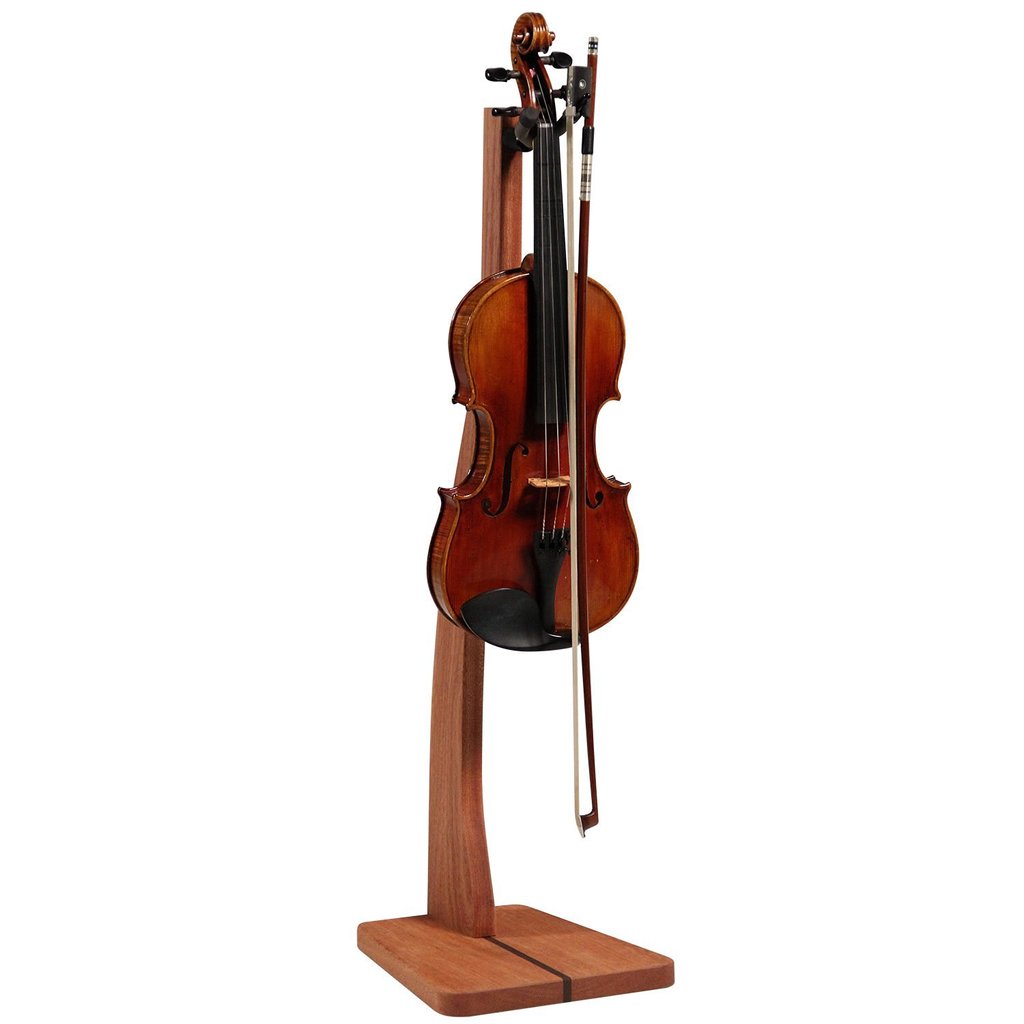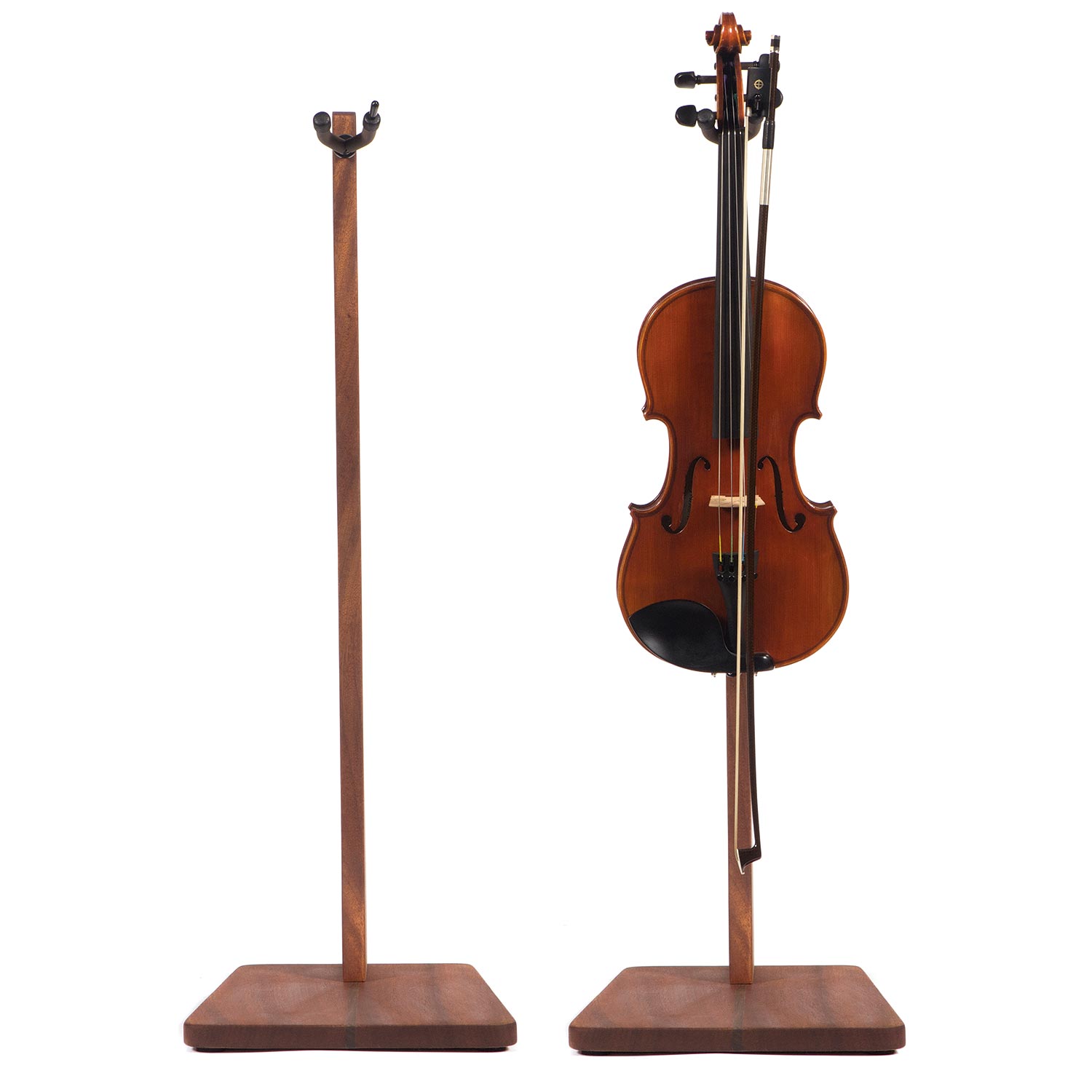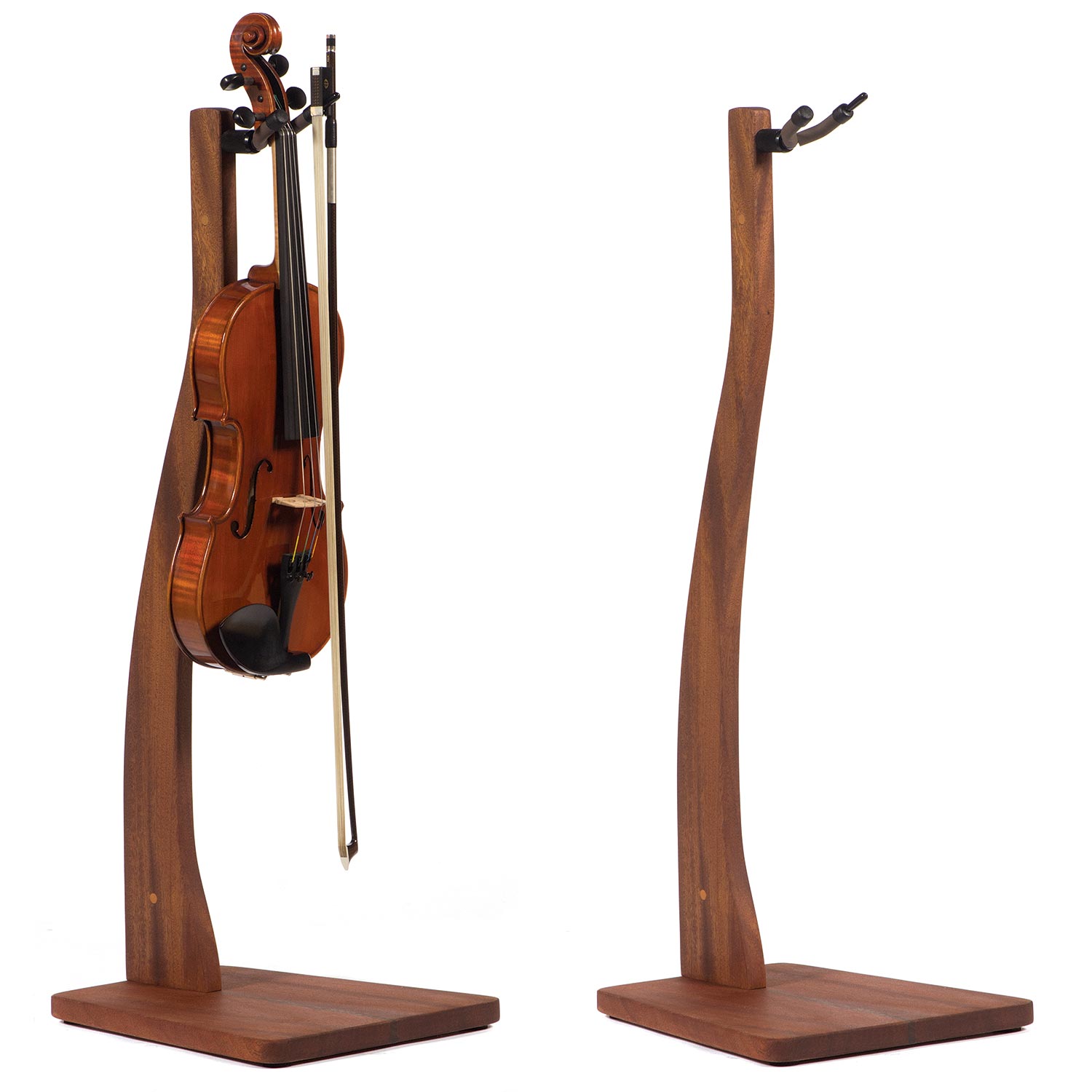 Zither Handcrafted Solid Wood Violin/Viola Stand with Bow Holder
Made in the USA
For any violin or viola - Show off your instrument with a custom handcrafted wood stand. 31" of clearance from cradle to base, best suited for full sized violins/violas.
Dimensions
Height - 33"
Width - 12"
Depth - 13.5"
Reduce the resistance to start practicing by keeping your instrument easily accessible. Eliminate the wasted time packing up and unpacking your instrument while keeping it beautifully displayed.
Individually handcrafted using premium solid woods - Walnut, Mahogany, Cherry, Maple, Padauk, or Purple Heart - quality stands that last a lifetime.

Natural Wood Color. Each stand is unique in color and grain pattern and has a beautiful hand rubbed natural oil finish.

Stable and Strong. Display your violins with confidence. Features the USA-made String Swing cradle, the finest available, safe for finished instruments. Assembles quickly and easy - Requires only a Phillips head screwdriver and takes just two minutes!

Your stand will get better with age. The hand rubbed oil finish hardens in the wood, not on the wood.  - A free bottle of lemon oil included to keep your stand looking fresh.

100% satisfaction guaranteed - You'll love these stands. If you're not happy, return it within 45 days.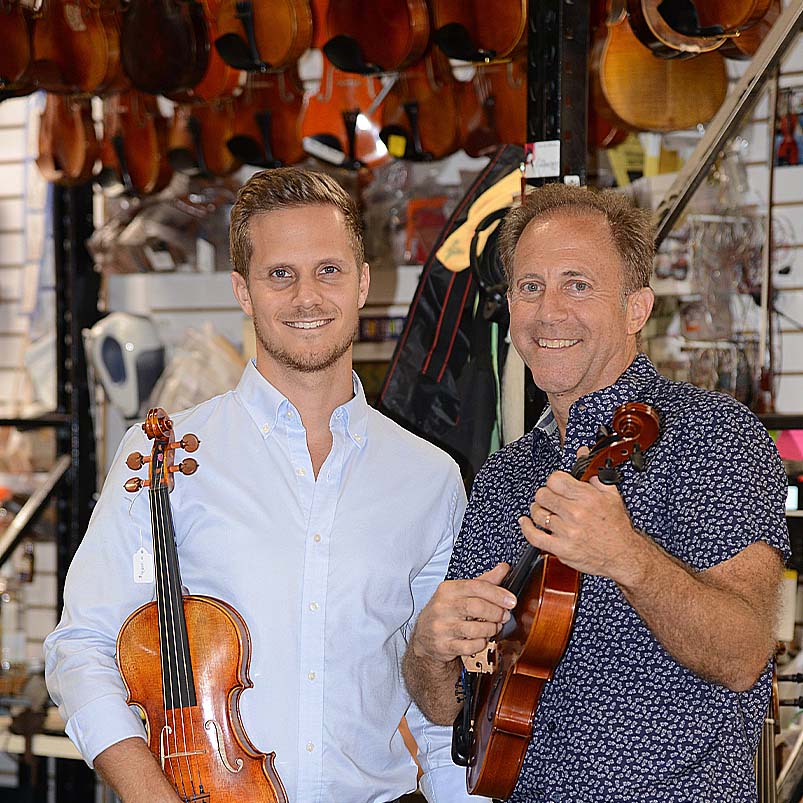 About Fiddlershop
Fiddlershop is a small family-owned business located in South Florida. Since 2012 we have been serving the string community with quality instruments and accessories. We believe that music and instruments should be accessible to everyone at a price they can afford.