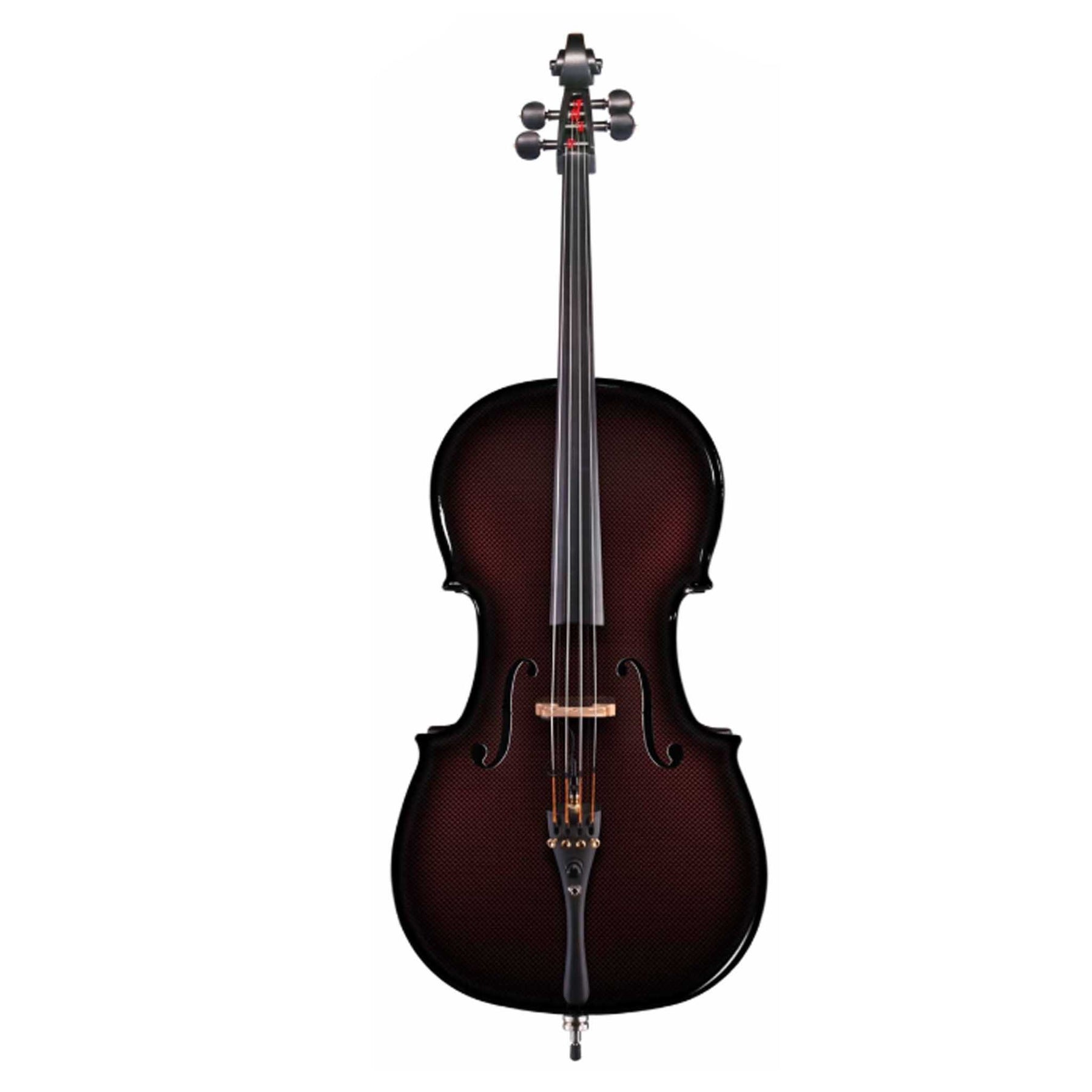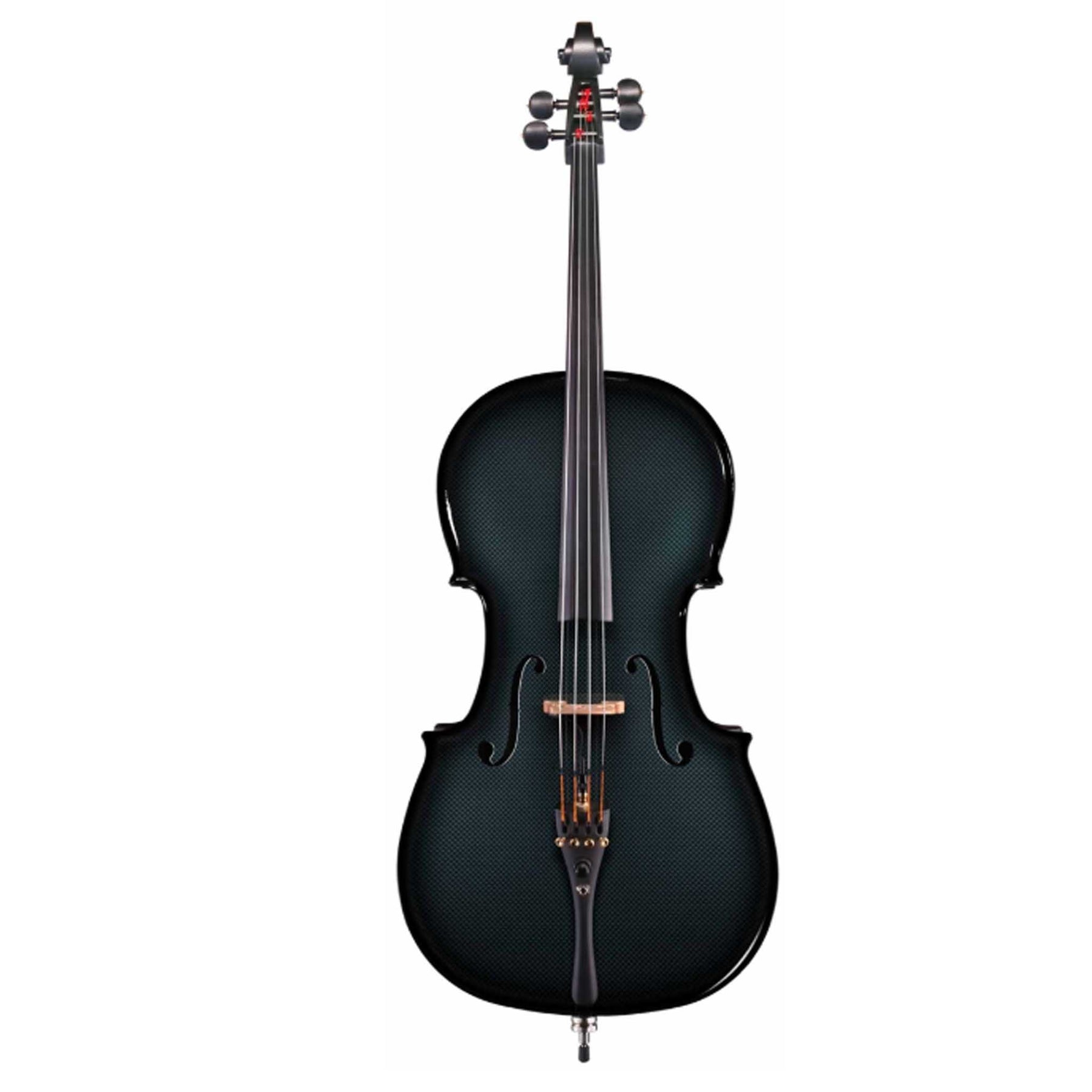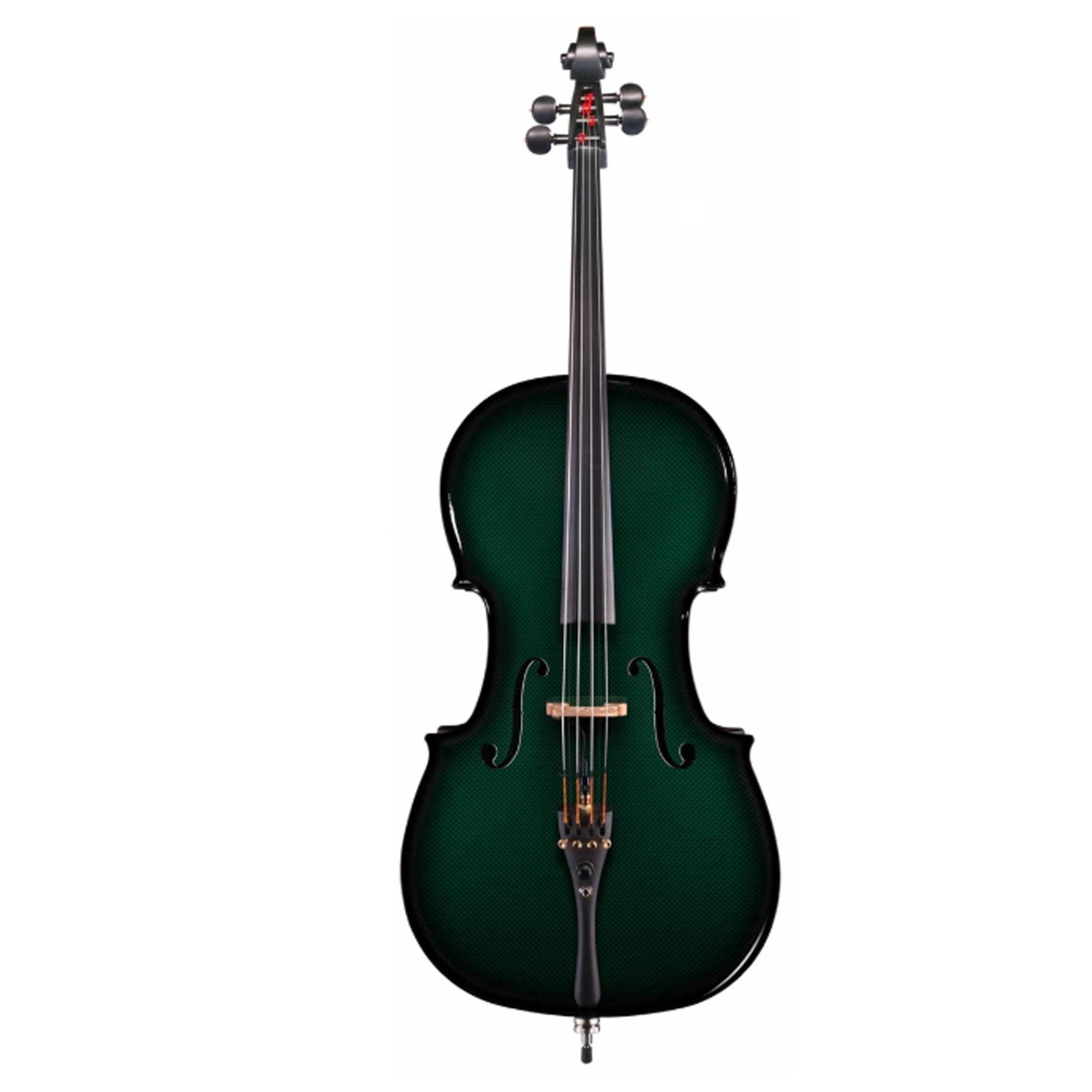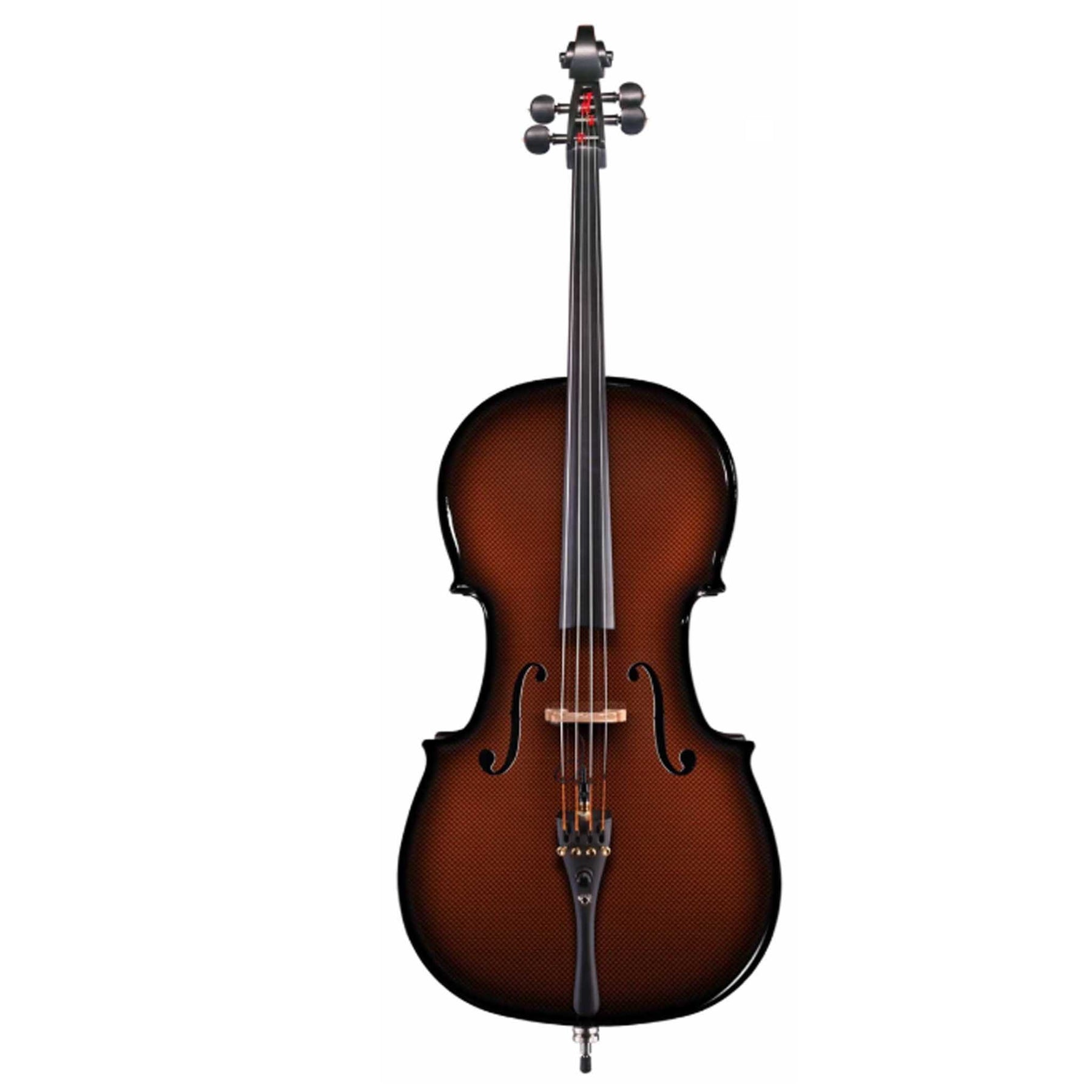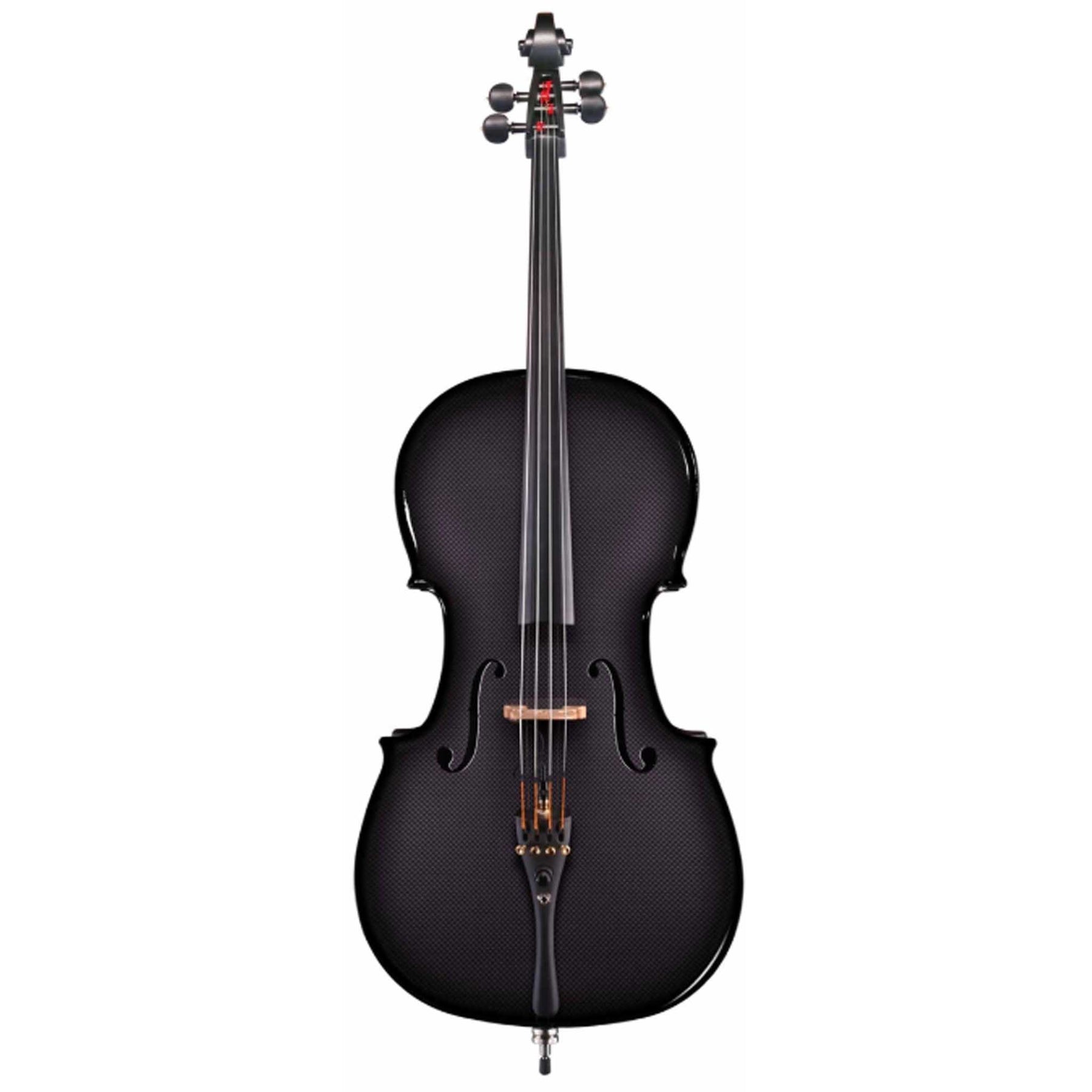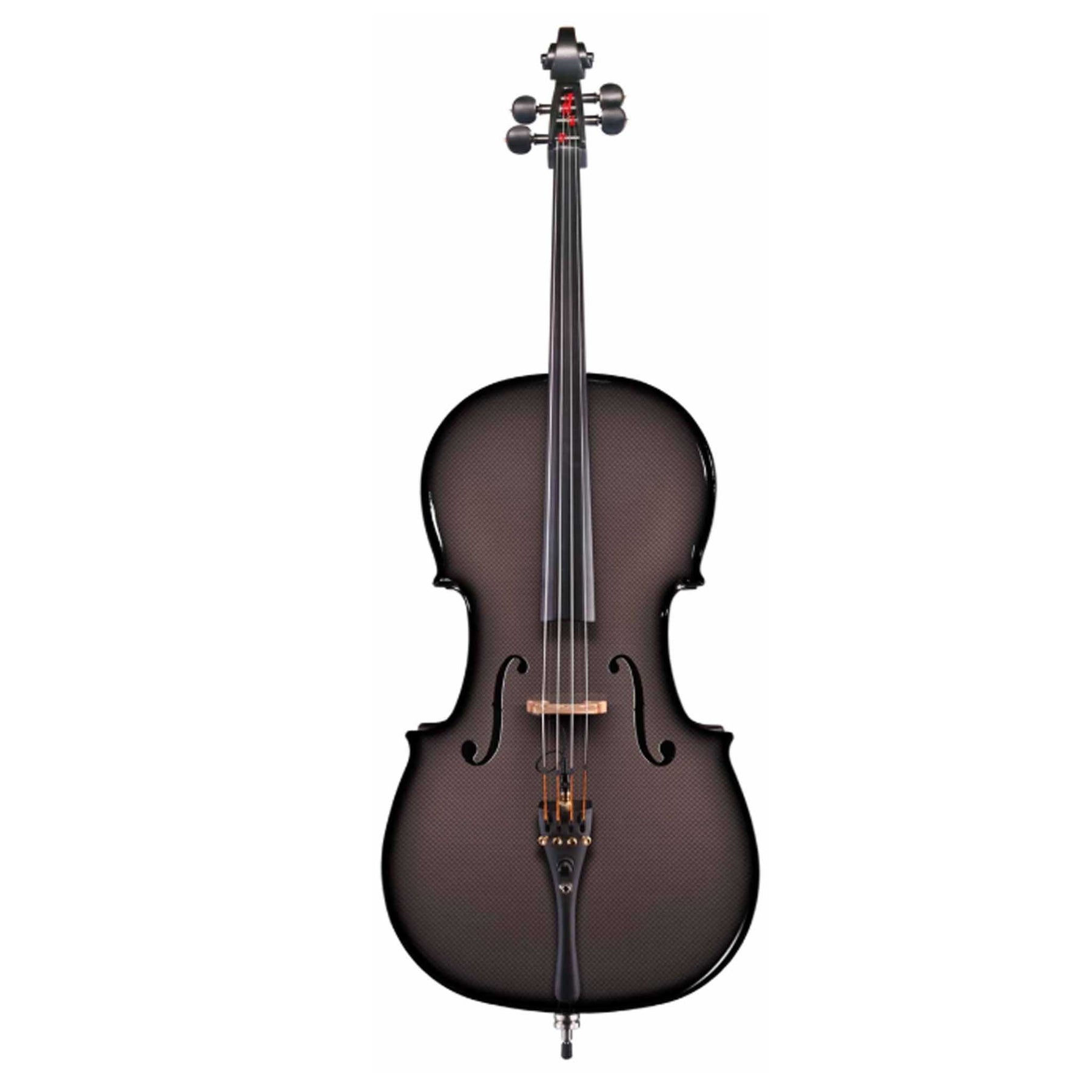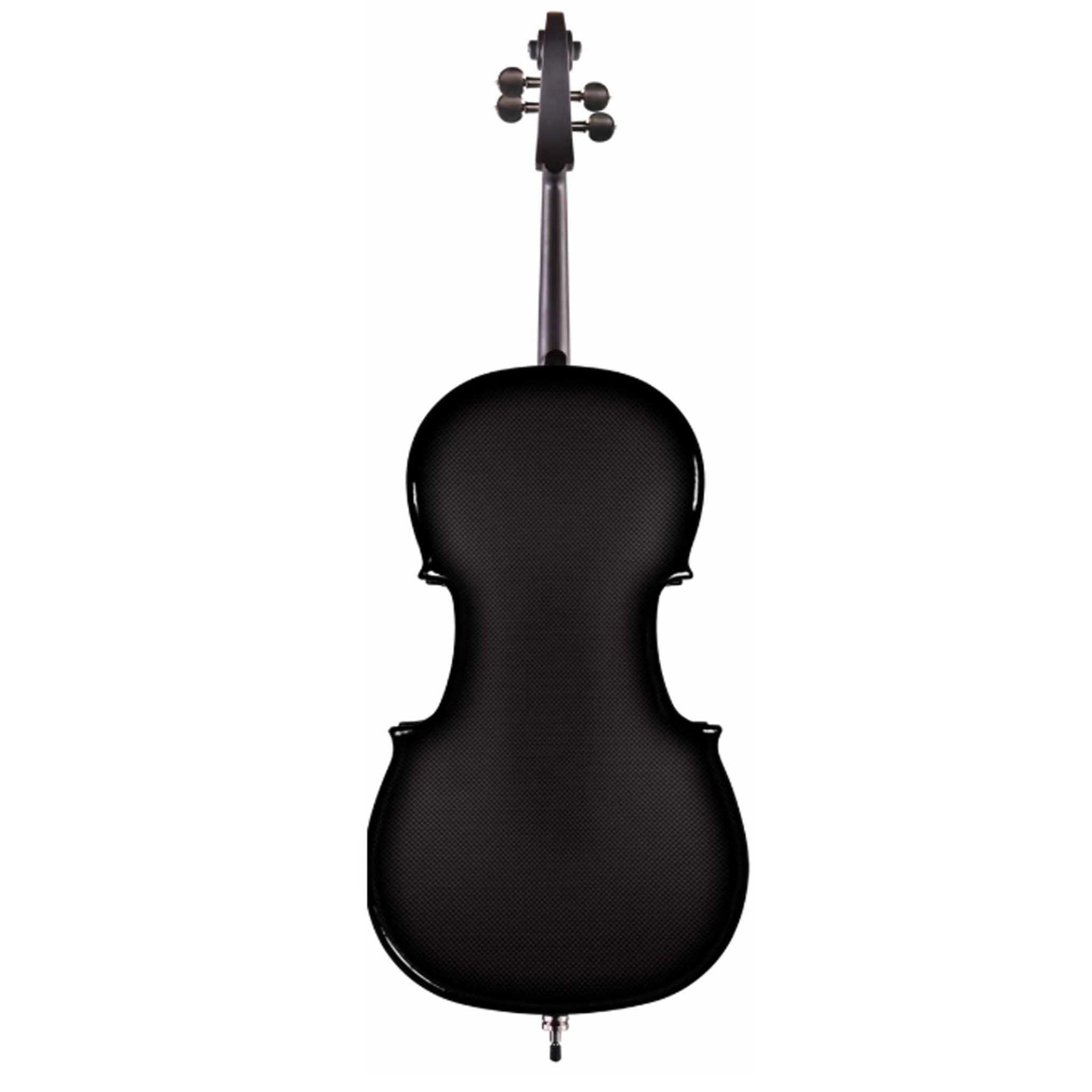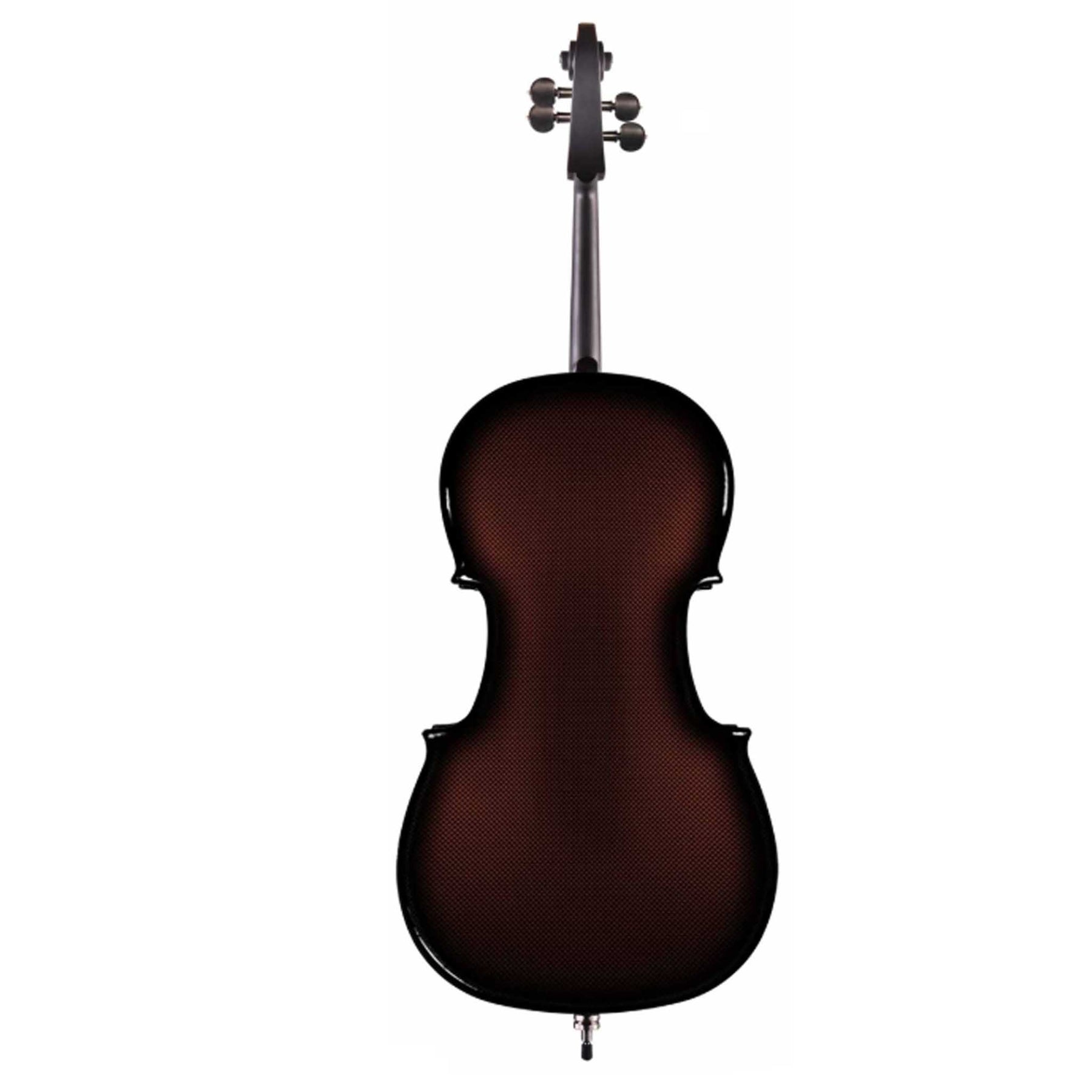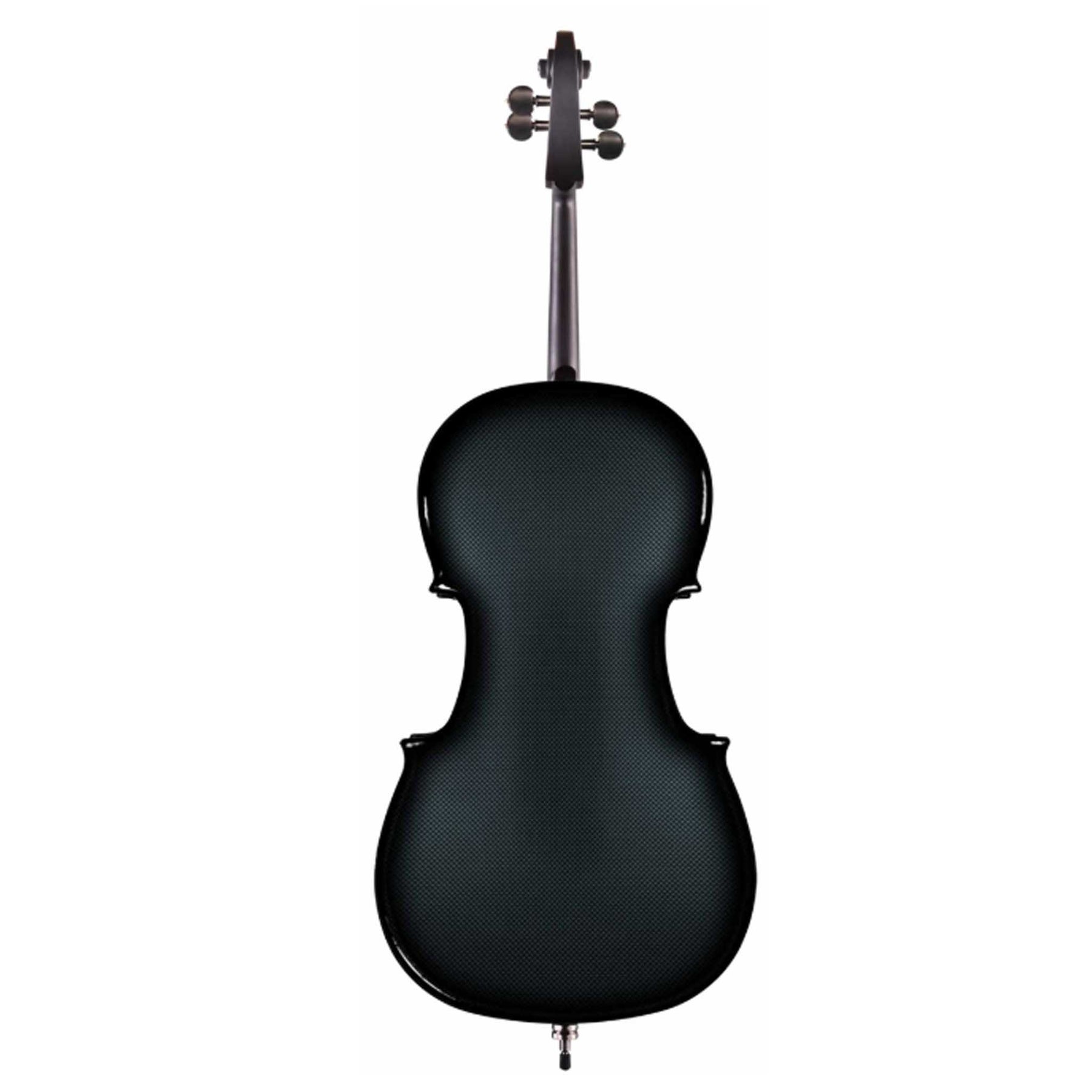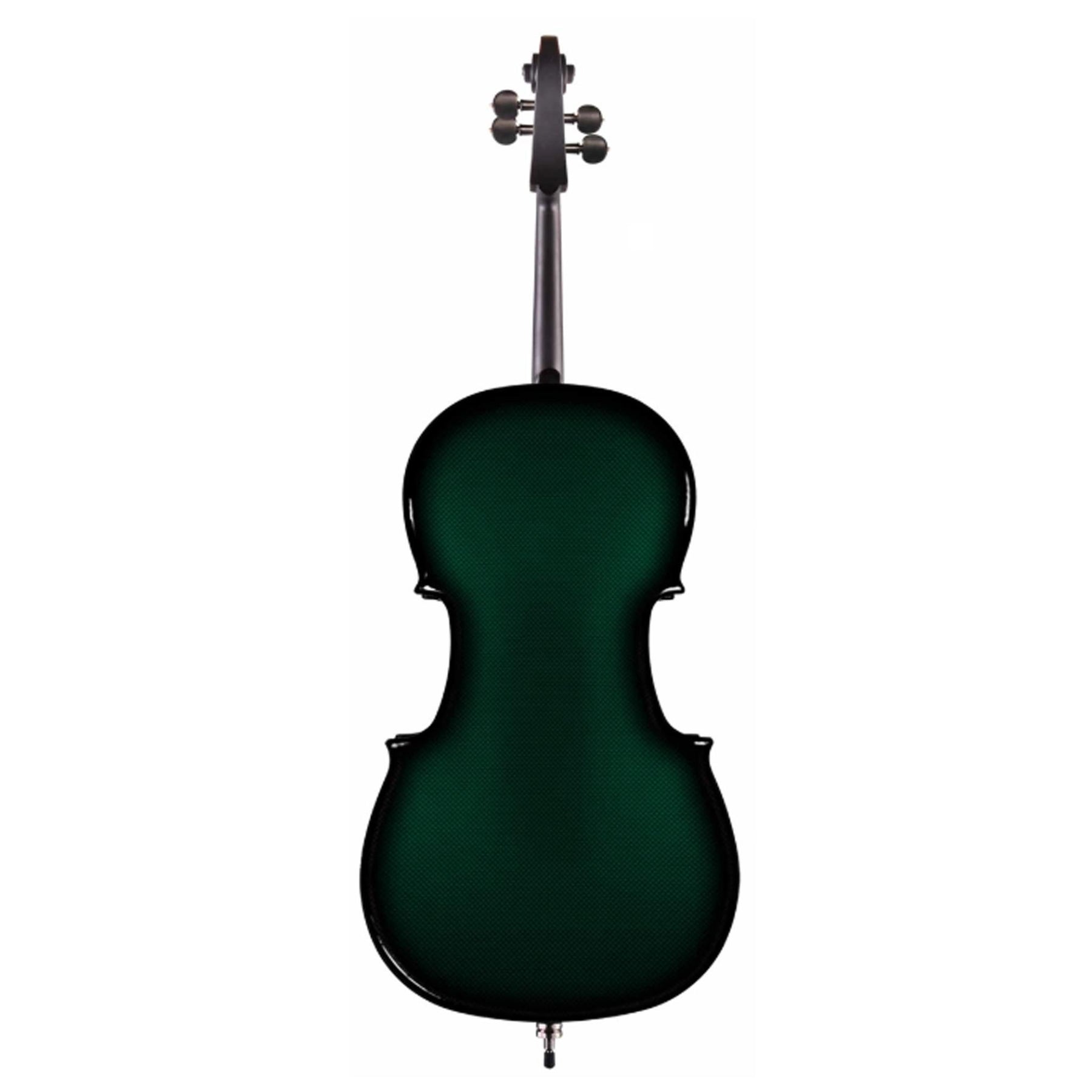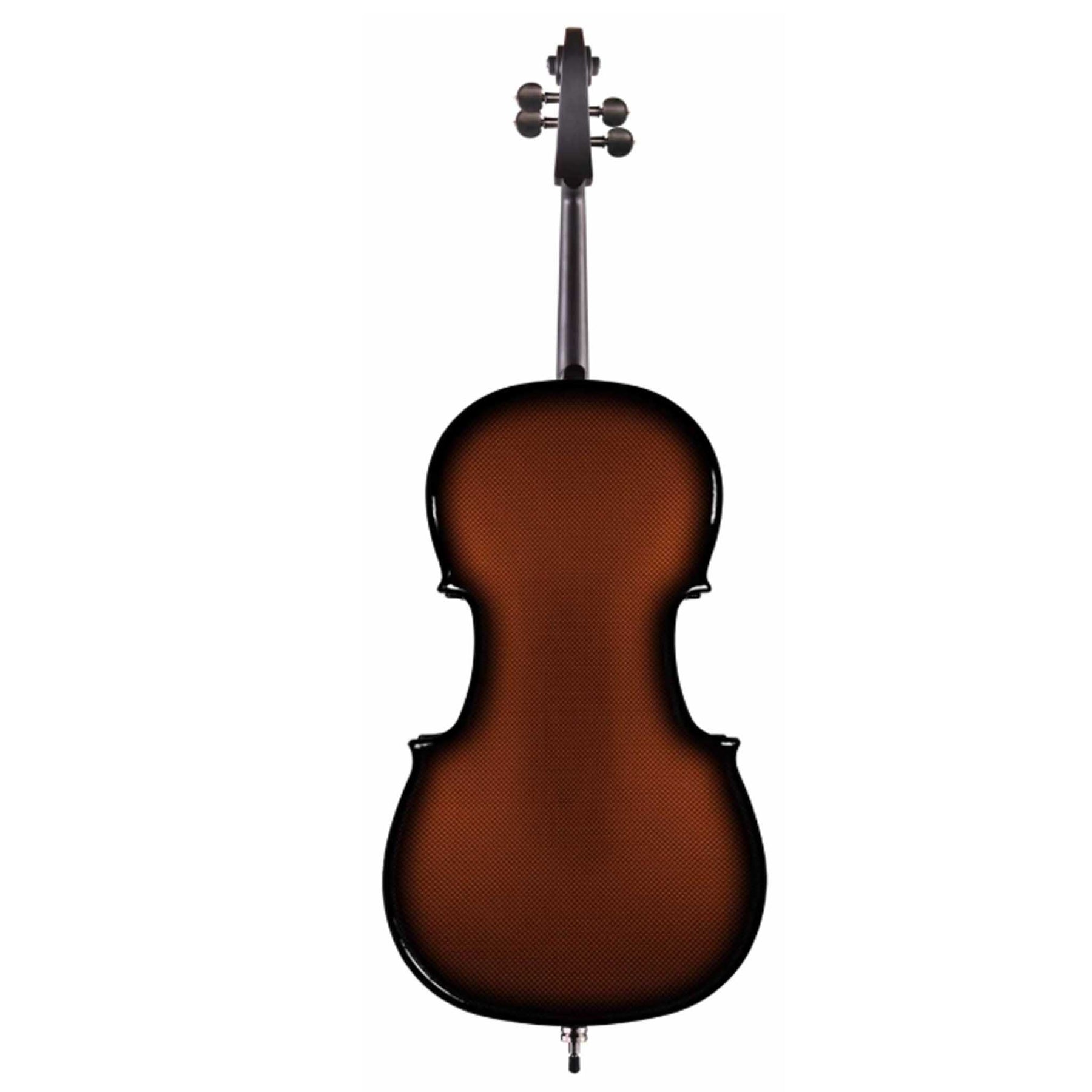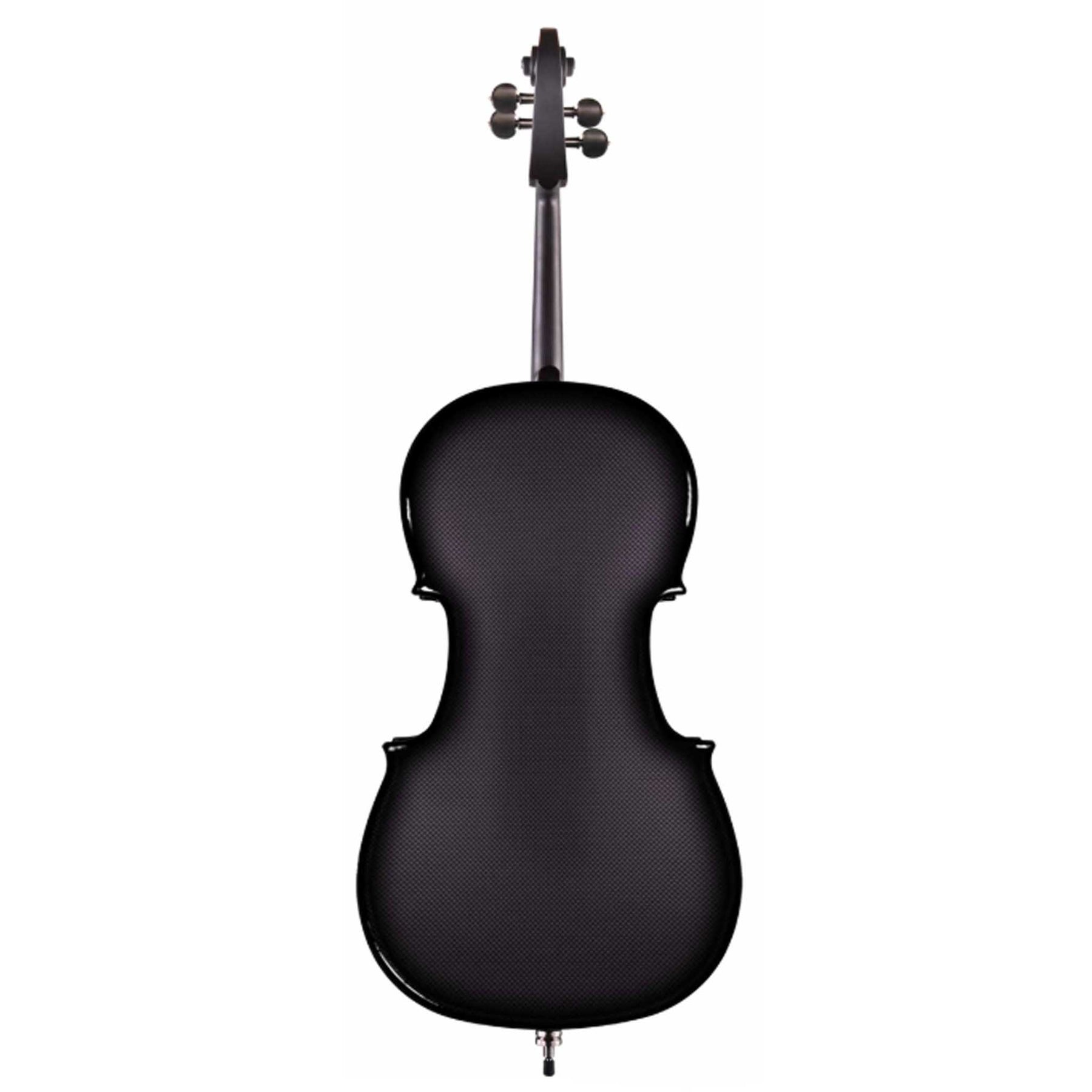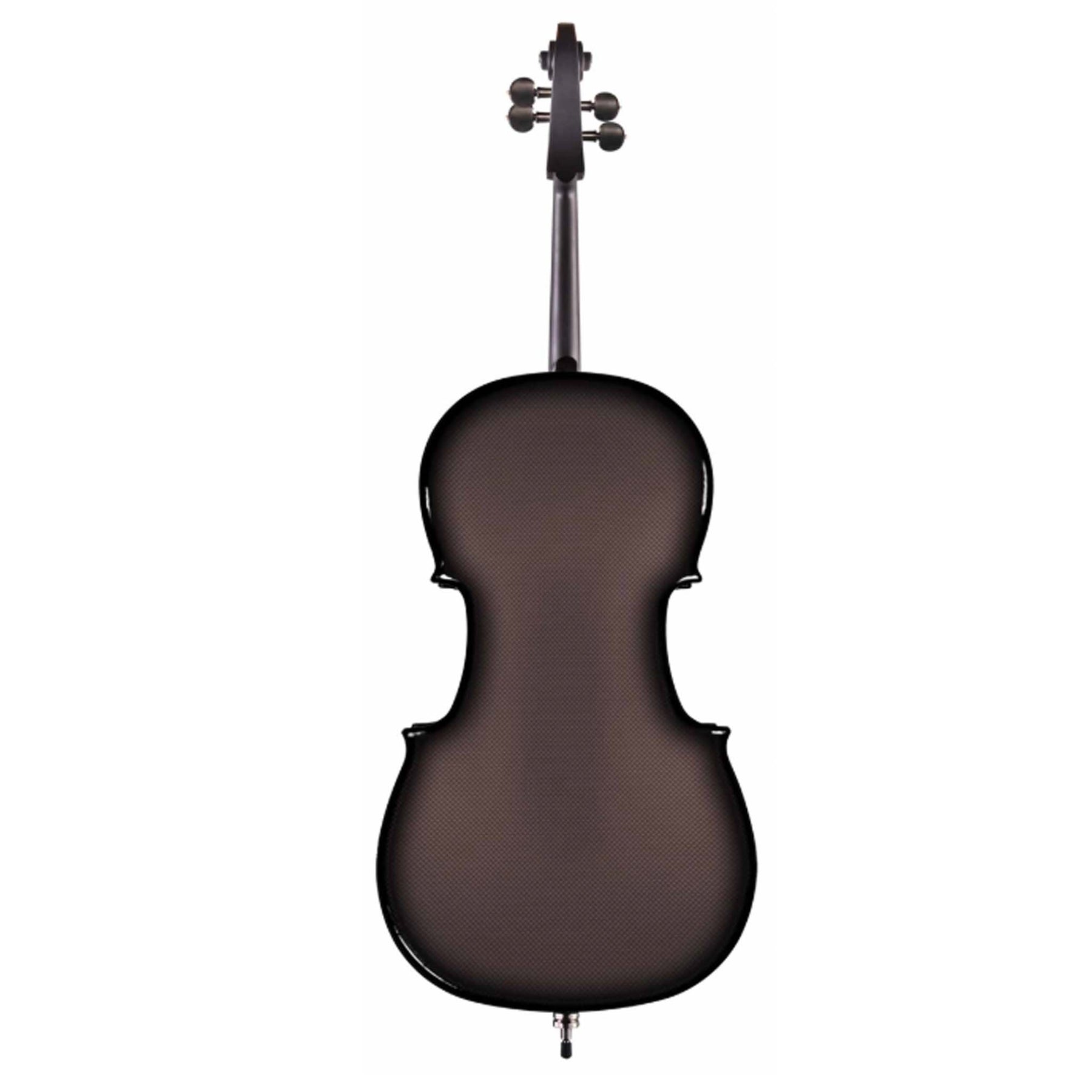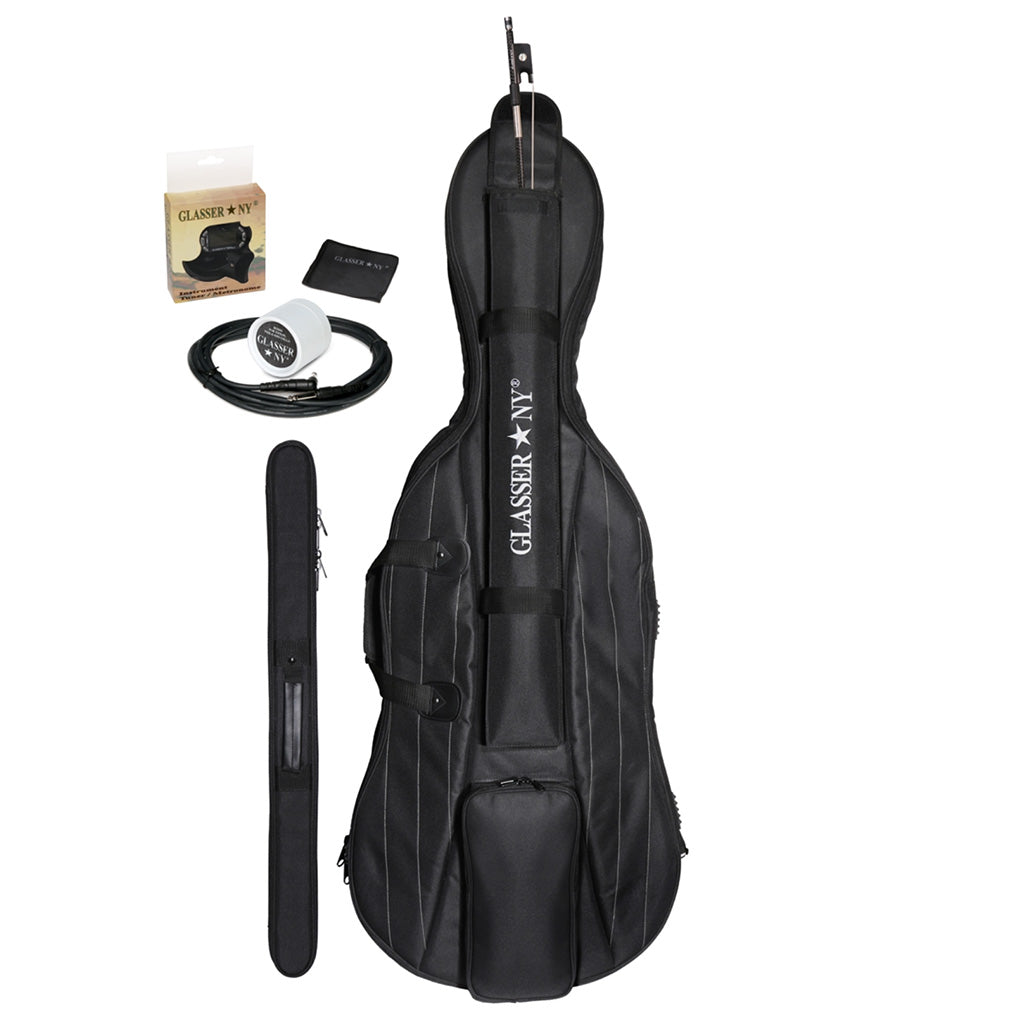 Glasser Carbon Composite Acoustic-Electric Cello Outfit
Extremely resistant to damage, climate and humidity, these cellos can be played outdoors in the winter snow or in a hot, humid rehearsal hall without fear of it fluctuating or cracking! It's perfect for outdoor gigs and in situations that may expose instruments to damage (touring, hiking, pit orchestras, schools, bars, etc).
The acoustic electric version of the cello includes a Glasser Swordtail active tailpiece system powered by Bartolini pre-amplification, and a Schatten pick-up.
Glasser Carbon Composite cellos are revolutionary new instruments. Glasser Bows has long been a world leader in developing advanced products with the use of composite materials. Glasser Carbon Composite instruments are the latest development.
Wooden cellos take a beating, and are often damaged by climatic changes. Glasser's cellos are much more durable. Built to last, they also look and sound great. Glasser's patent pending construction makes for an instrument with a wonderful tonal qualities and durability most instruments will never match.
The standard Glasser Carbon Composite cello arrives fully set-up with Larsen strings, Planetary Tuning Pegs, and a carbon composite Glasser tailpiece with 4 fine tuners for the ultimate tunability.
Available Sizes:
Available Colors:
Orange
Black
Blue
Green
Pink
Purple
Red
Outfit Includes
Jakob Winter bag,

Glasser Braided Carbon Fiber bow,

Larsen rosin

polishing cloth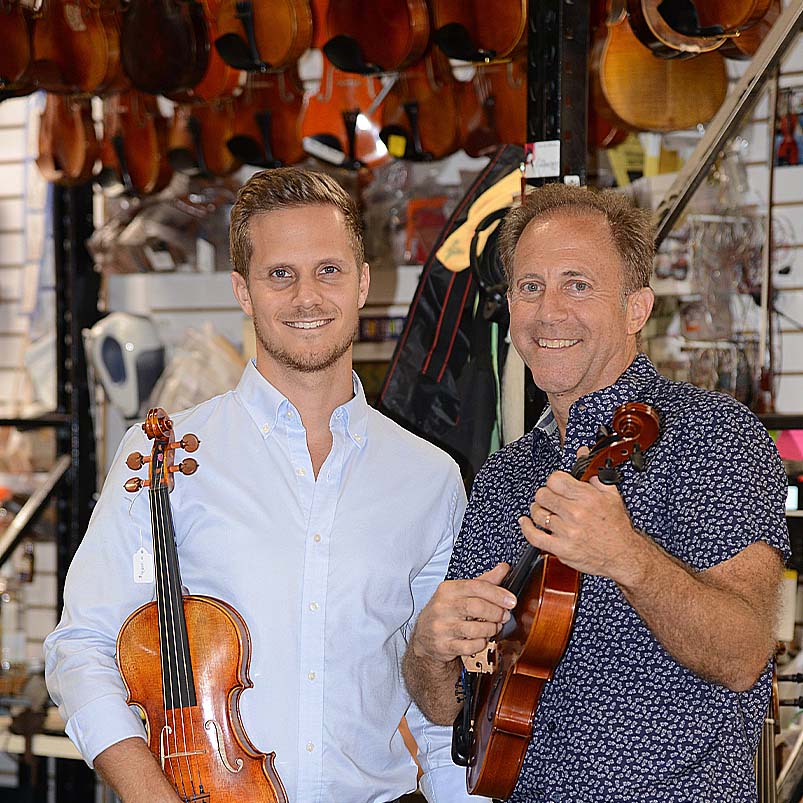 About Fiddlershop
Fiddlershop is a small family-owned business located in South Florida. Since 2012 we have been serving the string community with quality instruments and accessories. We believe that music and instruments should be accessible to everyone at a price they can afford.