The Glasser Carbon Composite Acoustic Electric viola combines the advanced technology of the acoustic instrument with state-of-the-art electronics by Bartolini. This allows for the instrument to be played either acoustically or plug in to the Glasser Swordtail active chinrest system. The instrument is set up with Larsen strings and Planetary Pegs.
Standard finish includes a dye coat over the carbon fiber weave, showcasing the distinctive carbon fiber look. By contrast, the AEX version uses a different paint/dye coating system to provide a distinctive, slightly pearlescent color to the body of the instrument.
Available in 16" only. 
9 pearlescent color options
Carbon composite body is super durable and scratch resistant
Dramatically reduce the risk of cracks or open seams
Extreme outdoor temperatures are not a problem
Play it in the rain or underwater - no worries
Planetary geared pegs
6 fine-tuners built into tailpiece
Bartolini preamp requires 2 AAA batteries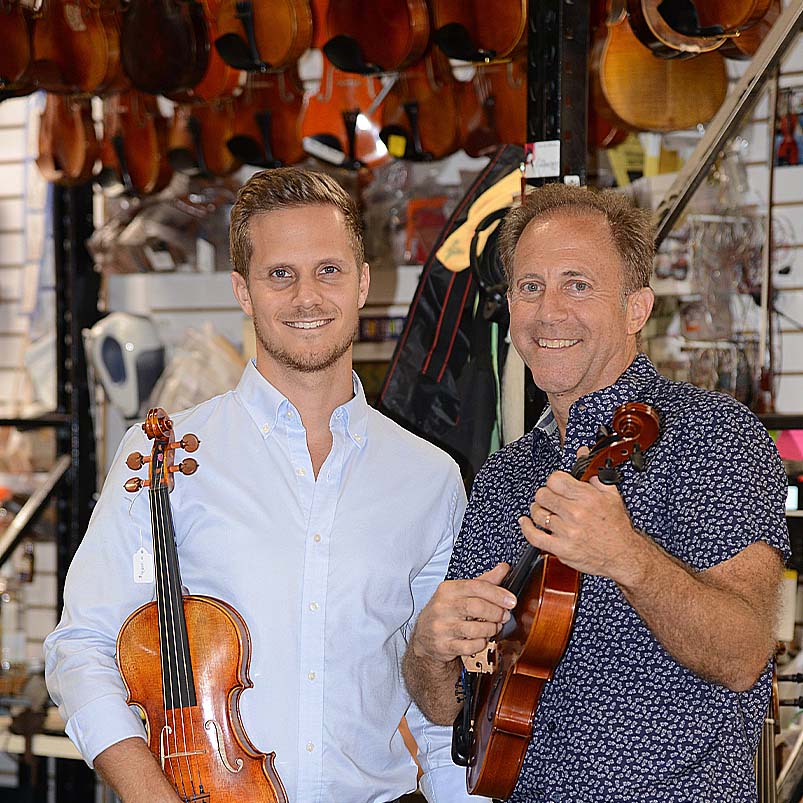 About Fiddlershop
Fiddlershop is a small family-owned business located in South Florida. Since 2012 we have been serving the string community with quality instruments and accessories. We believe that music and instruments should be accessible to everyone at a price they can afford.