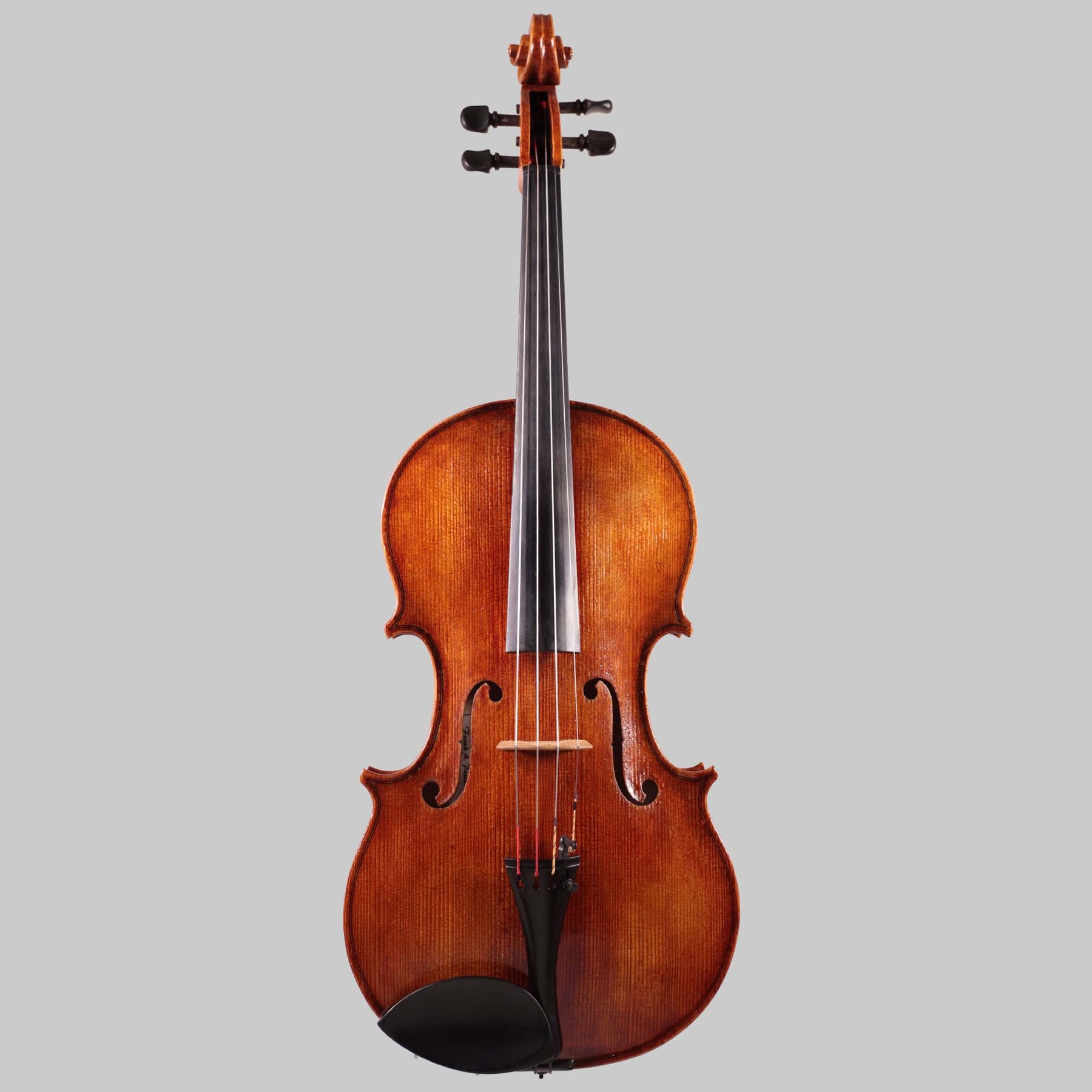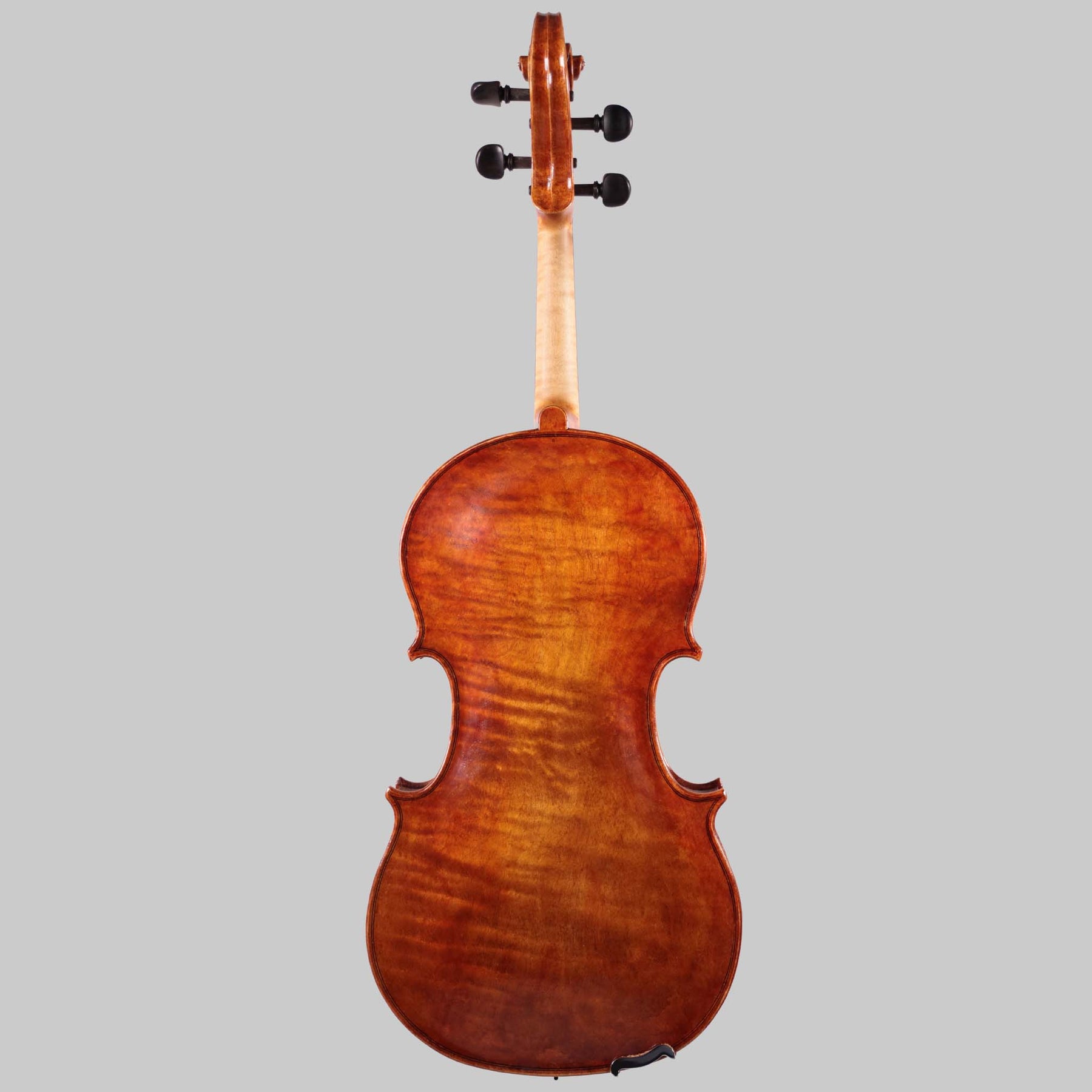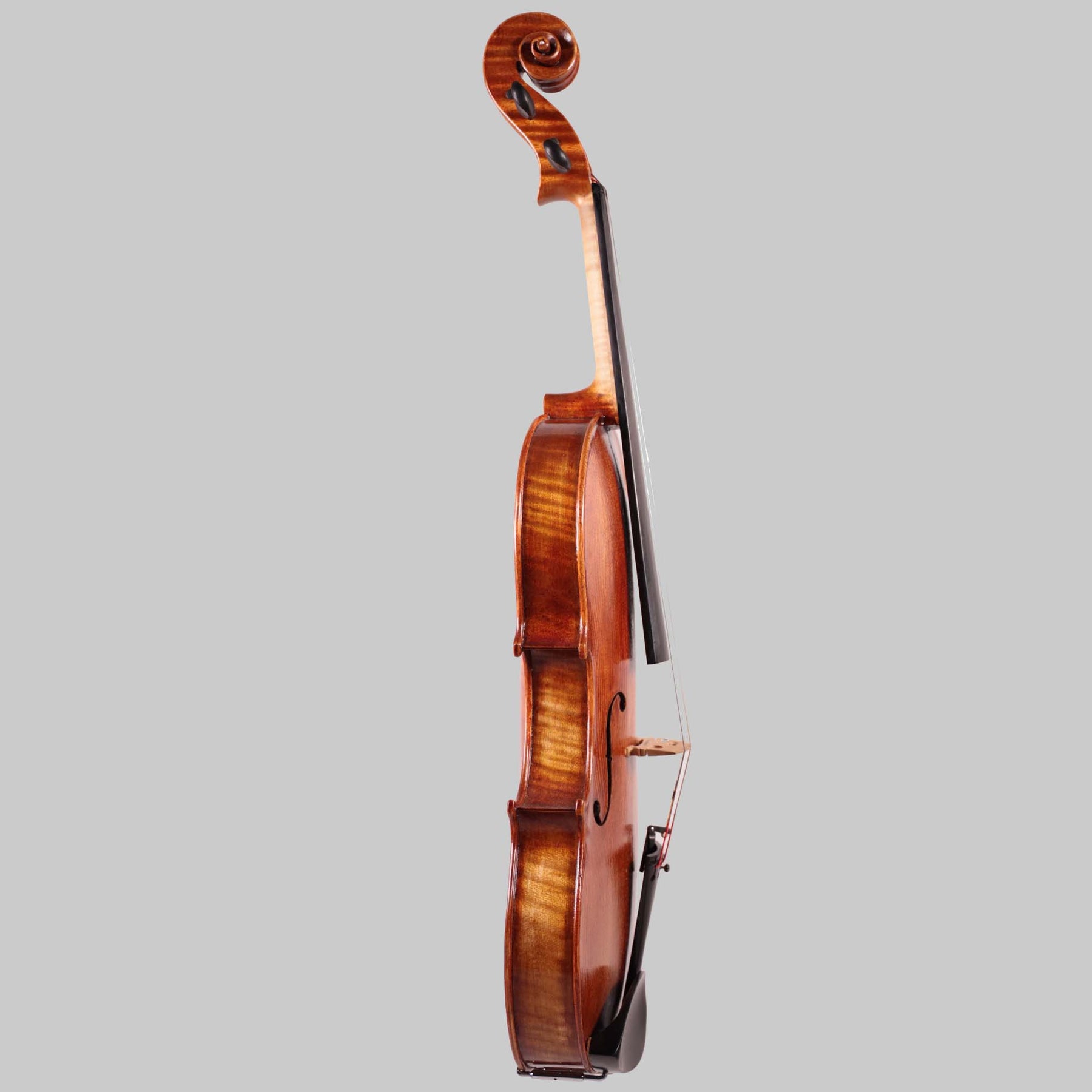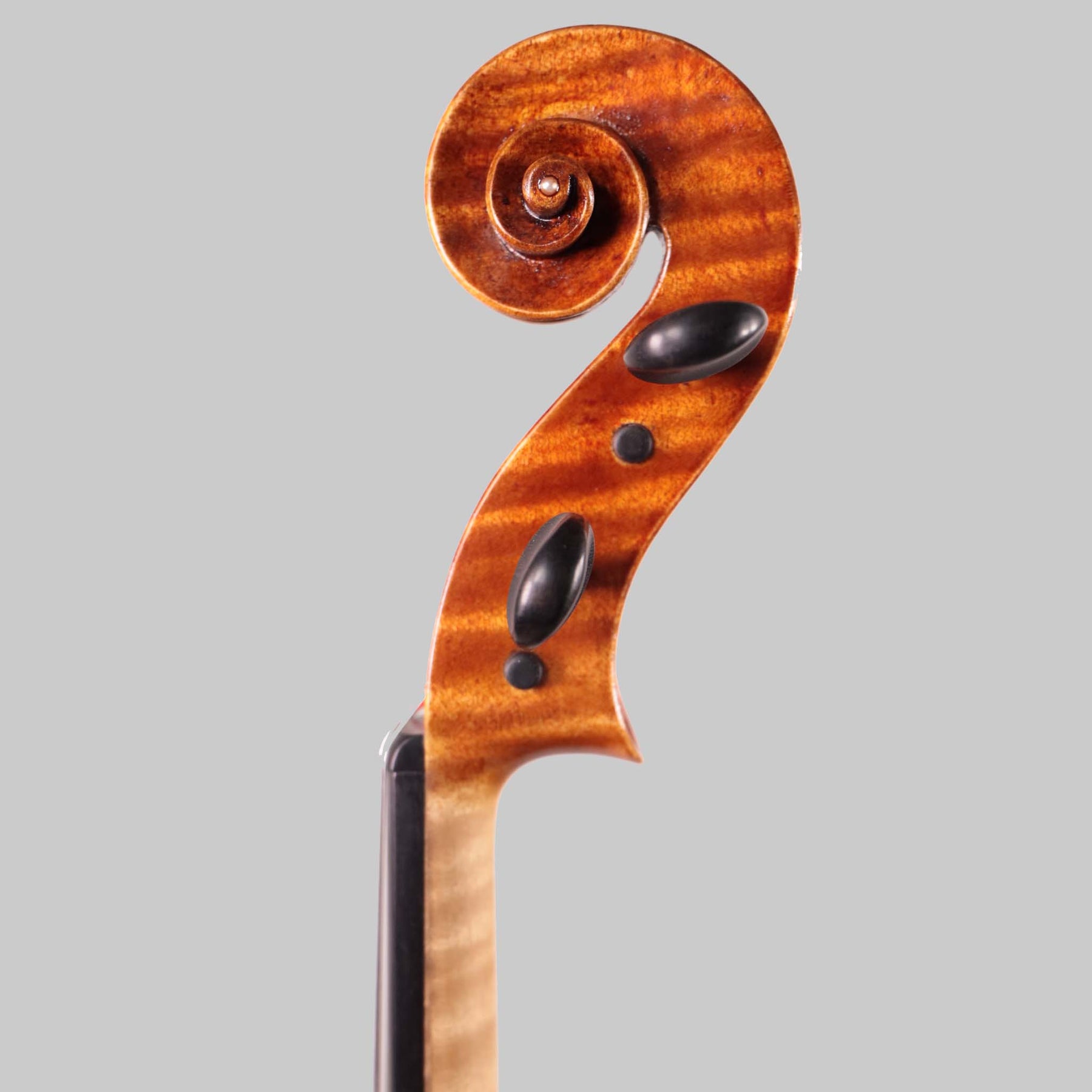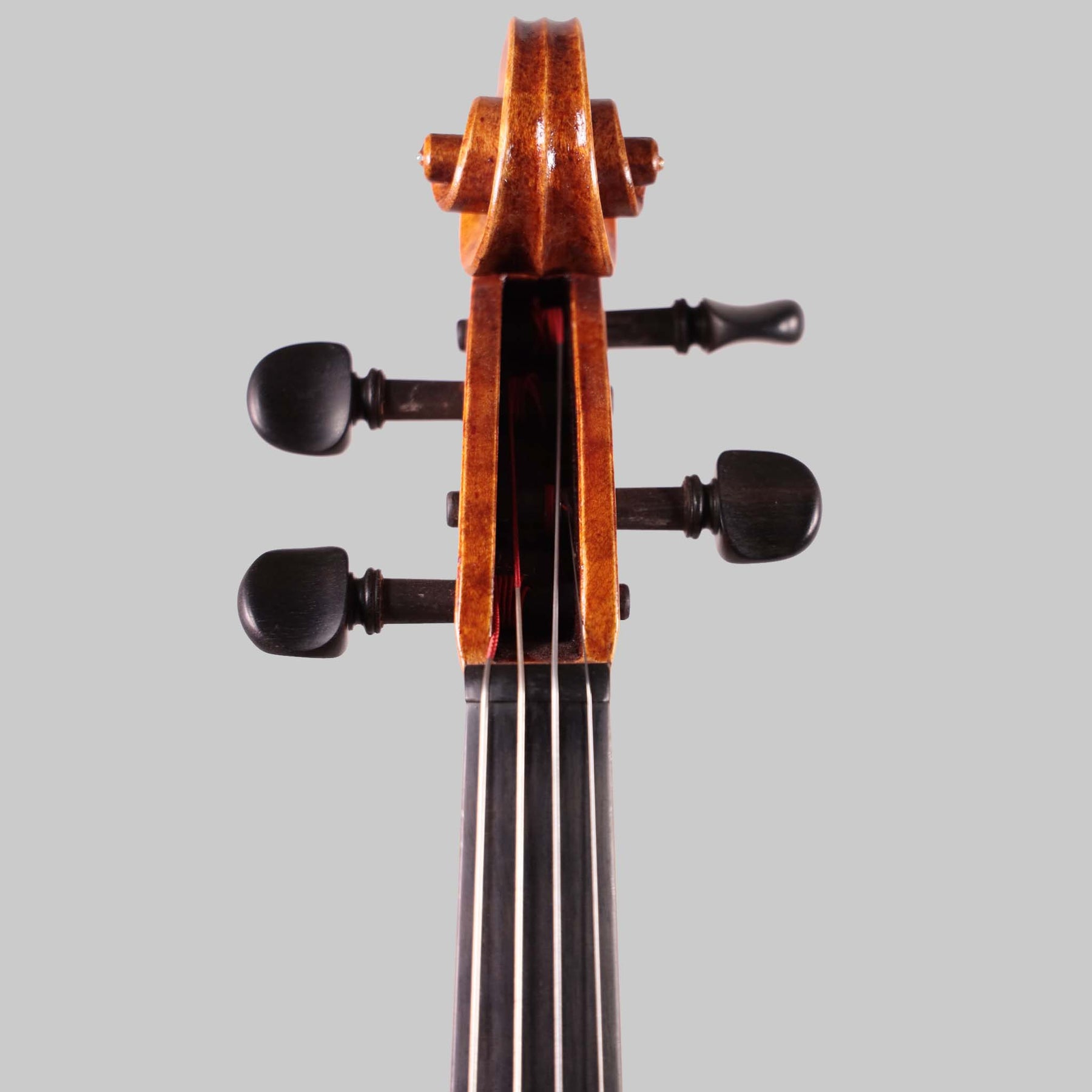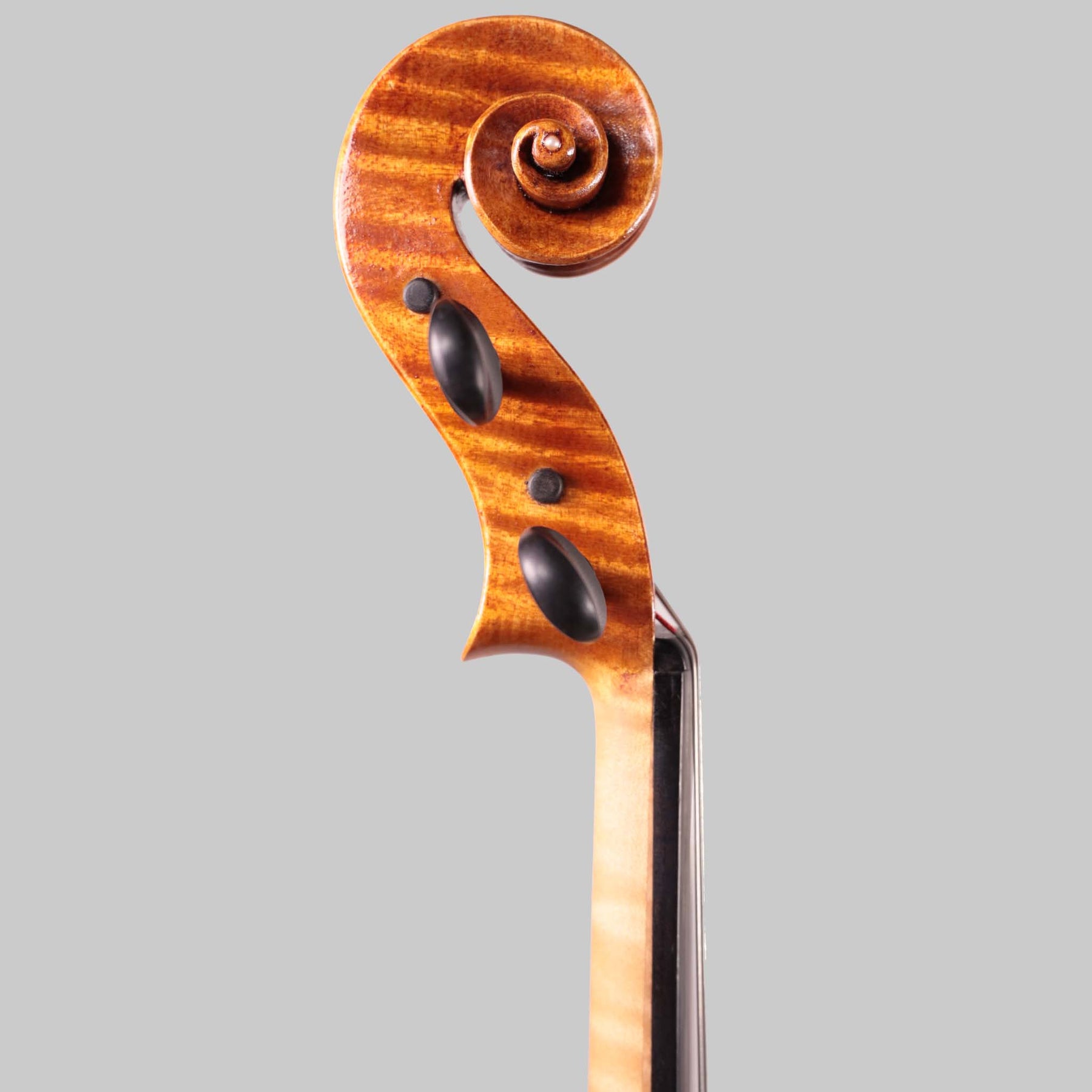 Frank A. Pascarella, Florida USA 16.5" Viola 2015
Made in the U.S.A.
16.5" bench made viola by Frank A. Pascarella in 2015
This viola is simply stunning both visually, and in tone. It has a warm and sweet tone, strong projection, with a clean and excellent response. The viola has a medium brown varnish, over golden hues, gorgeous one-piece maple back, and wide grain spruce top. 
The viola is in great condition, with minimal signs of wear and tear. The instrument has a visible neck shim, used to raise the projection height which runs the majority of the length of the neck.
Frank A. Pascarella is a local instrument maker to the shop here in south Florida, and we're delighted to showcase this viola, as well as his violin at our shop.
Larsen A & D, Spirocore G & C Strings
Ebony Chinrest, Tailpiece, and Pegs
Bridge made by K. Rickebacker, Asheville, NC.
Sale Includes
Instrument only
Sent in Shipping case
We ship internationally, and this instrument is available to be tested in our shop Mon-Fri  9am-5pm, Sat, 10-4
Even though this is not a "Fiddlerman instrument," this viola is backed by our standard warranty and return policy, so you can shop with confidence. 
About Frank A. Pascarella:
Frank Anthony Pascarella is a forth generation Italian born in New York. As a child growing up he was very creative and revealed his talents early during his childhood showing great promise in drawing, painting, sculpture, and his mechanical ability. After retiring from the Fire Department Frank pursued woodworking creating furniture, book cases, and artistic pieces. When his youngest daughter started playing violin he was inspired to build one for her.
After building one on his own from reading a book he decided to study with a master builder who studied in England. Frank spent a year working with the builder to learn the methods of the great Italian builders. Frank builds in the style of Guarneri del Gesu'.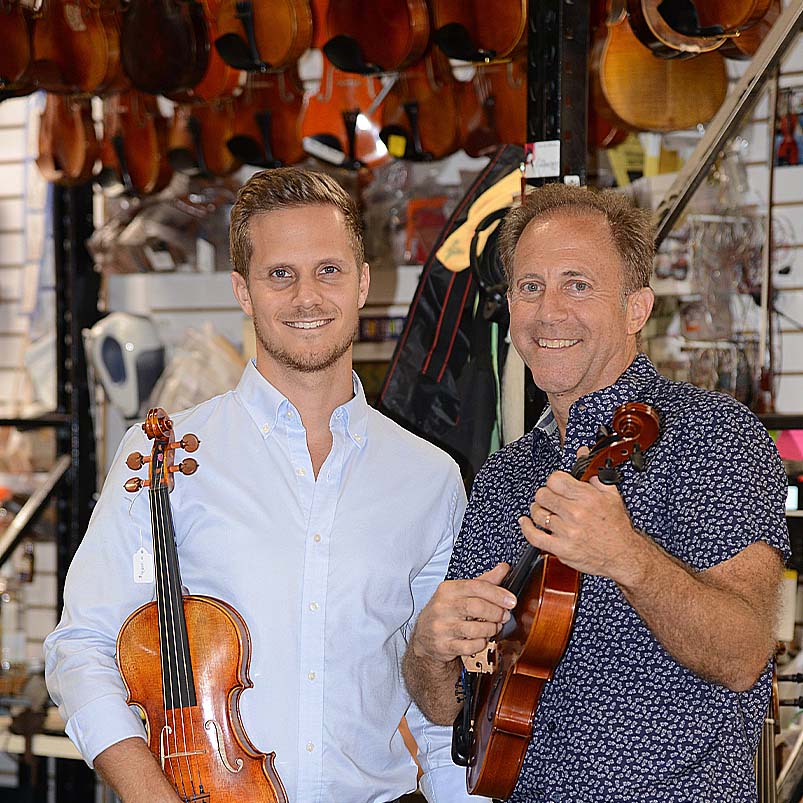 About Fiddlershop
Fiddlershop is a small family-owned business located in South Florida. Since 2012 we have been serving the string community with quality instruments and accessories. We believe that music and instruments should be accessible to everyone at a price they can afford.