The Don't Fret® decal has 12 lines indicating a complete chromatic scale of one octave. The lines---5 white, and 7 in other colours---are arranged in the same pattern as that of the piano keyboard, with its 5 black and 7 white keys. With the full set of lines it is easier to teach finger patterns, keys (tonalities), and intervals such as whole- and half-steps.
If you purchase the Don't Fret sticker and an instrument simultaneously, and would like the sticker installed on your instrument, leave a note during checkout, and we will install it for free.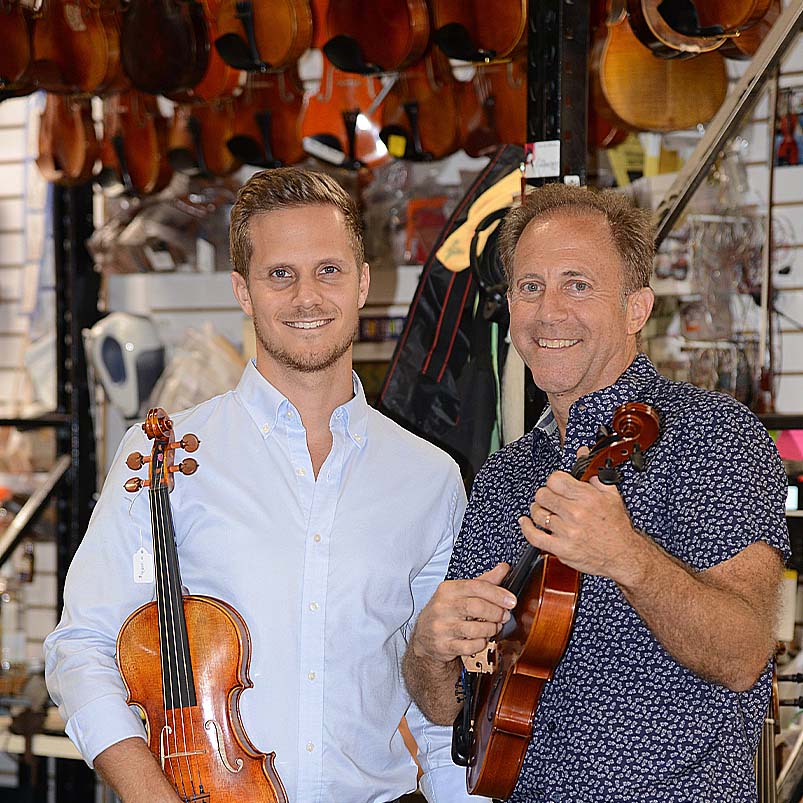 About Fiddlershop
Fiddlershop is a small family-owned business located in South Florida. Since 2012 we have been serving the string community with quality instruments and accessories. We believe that music and instruments should be accessible to everyone at a price they can afford.