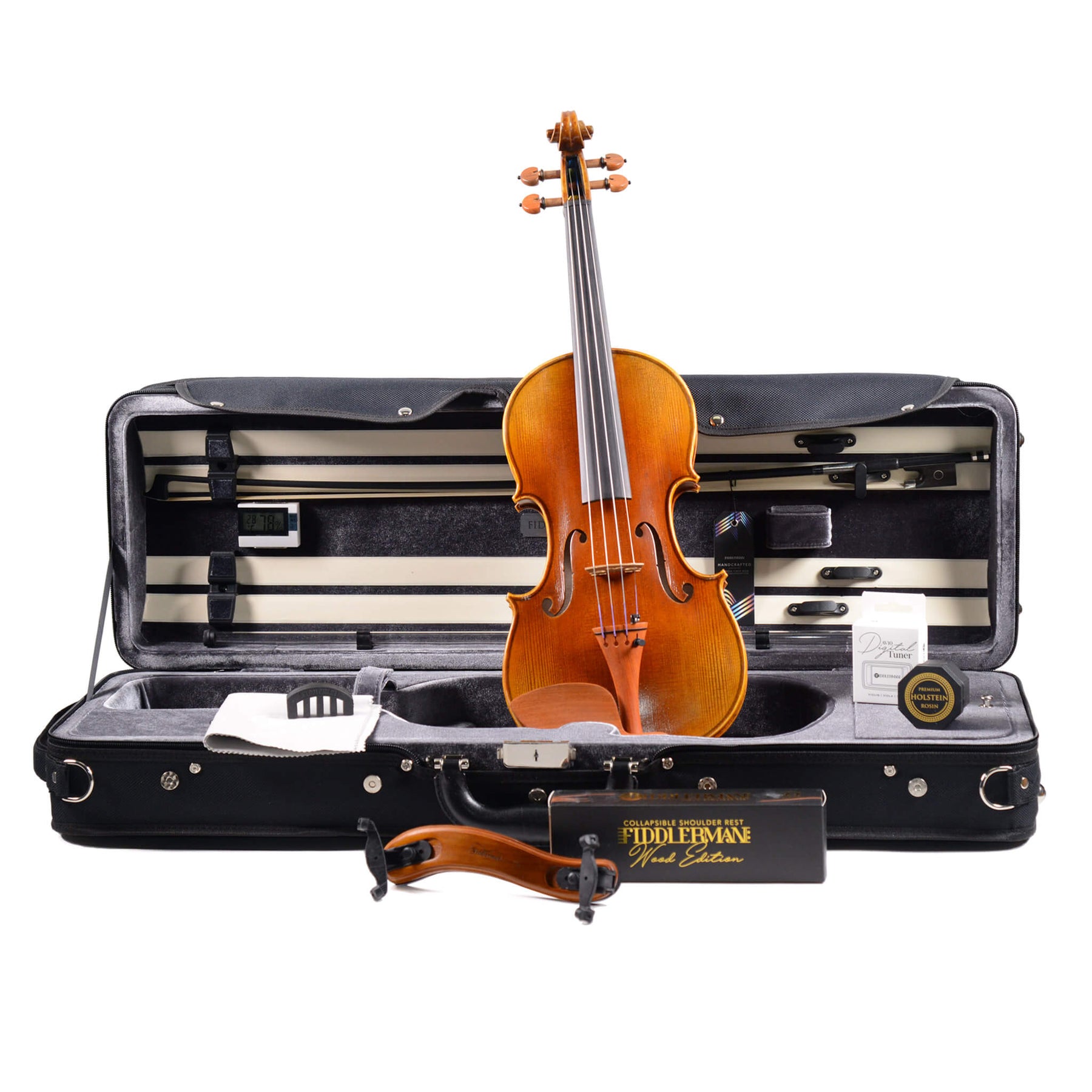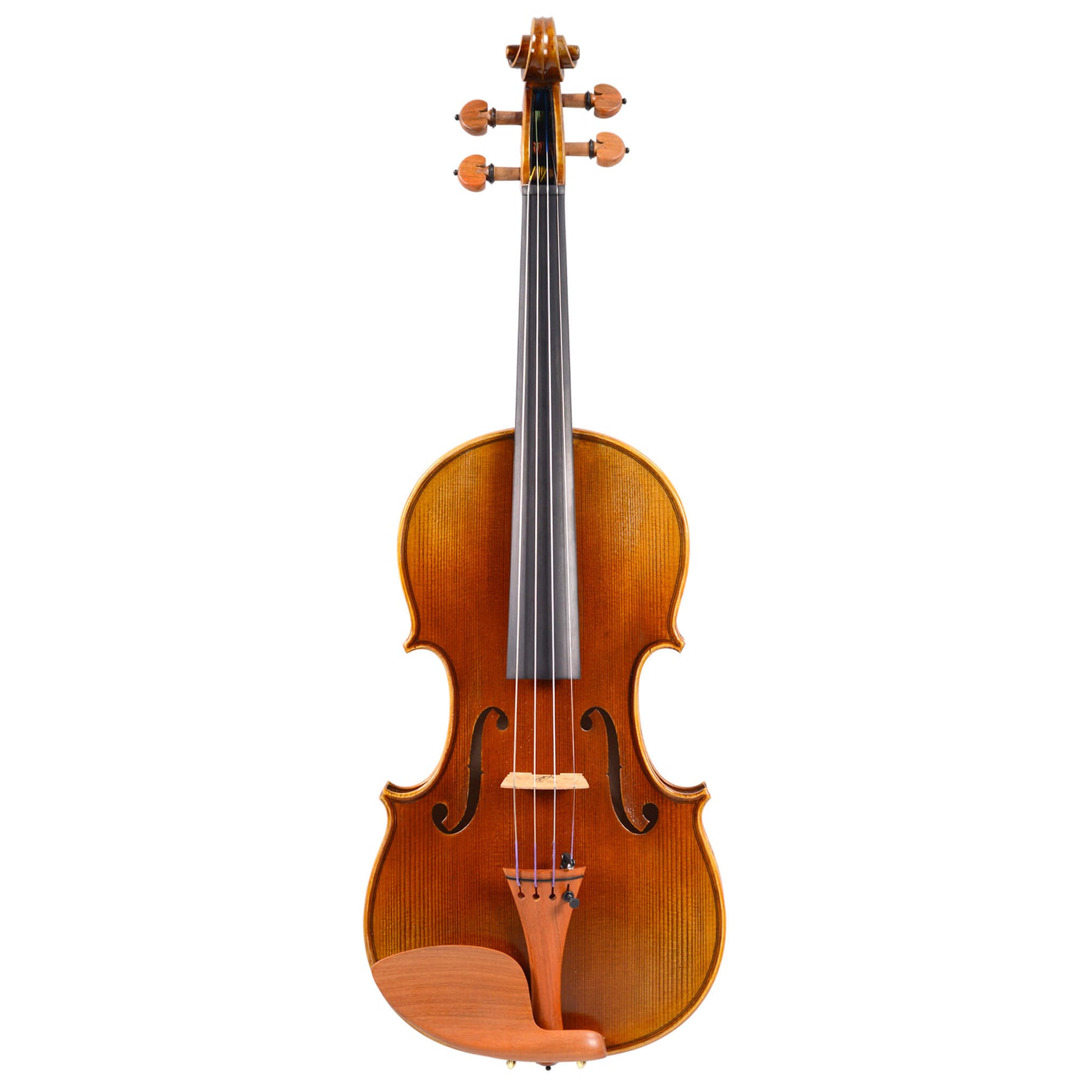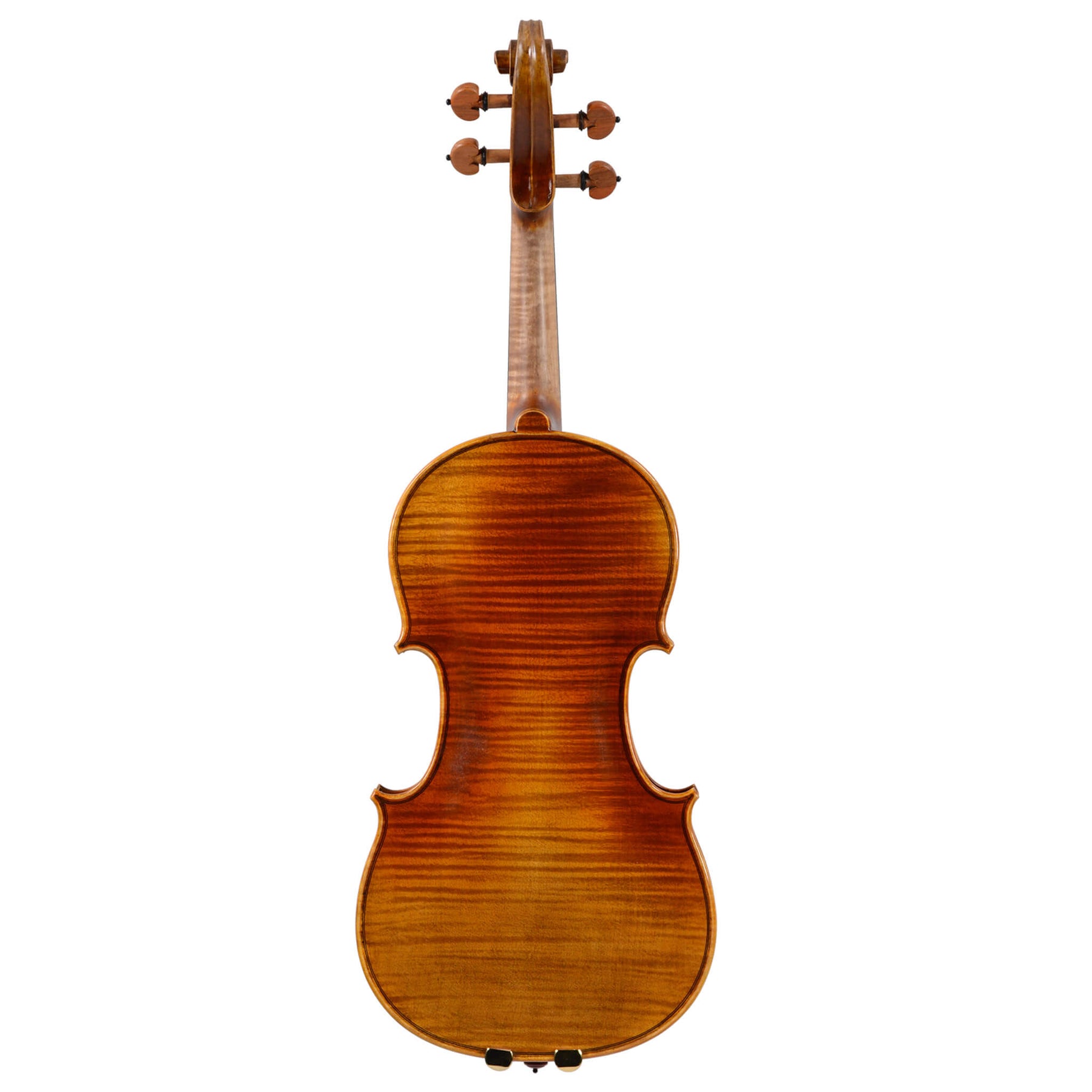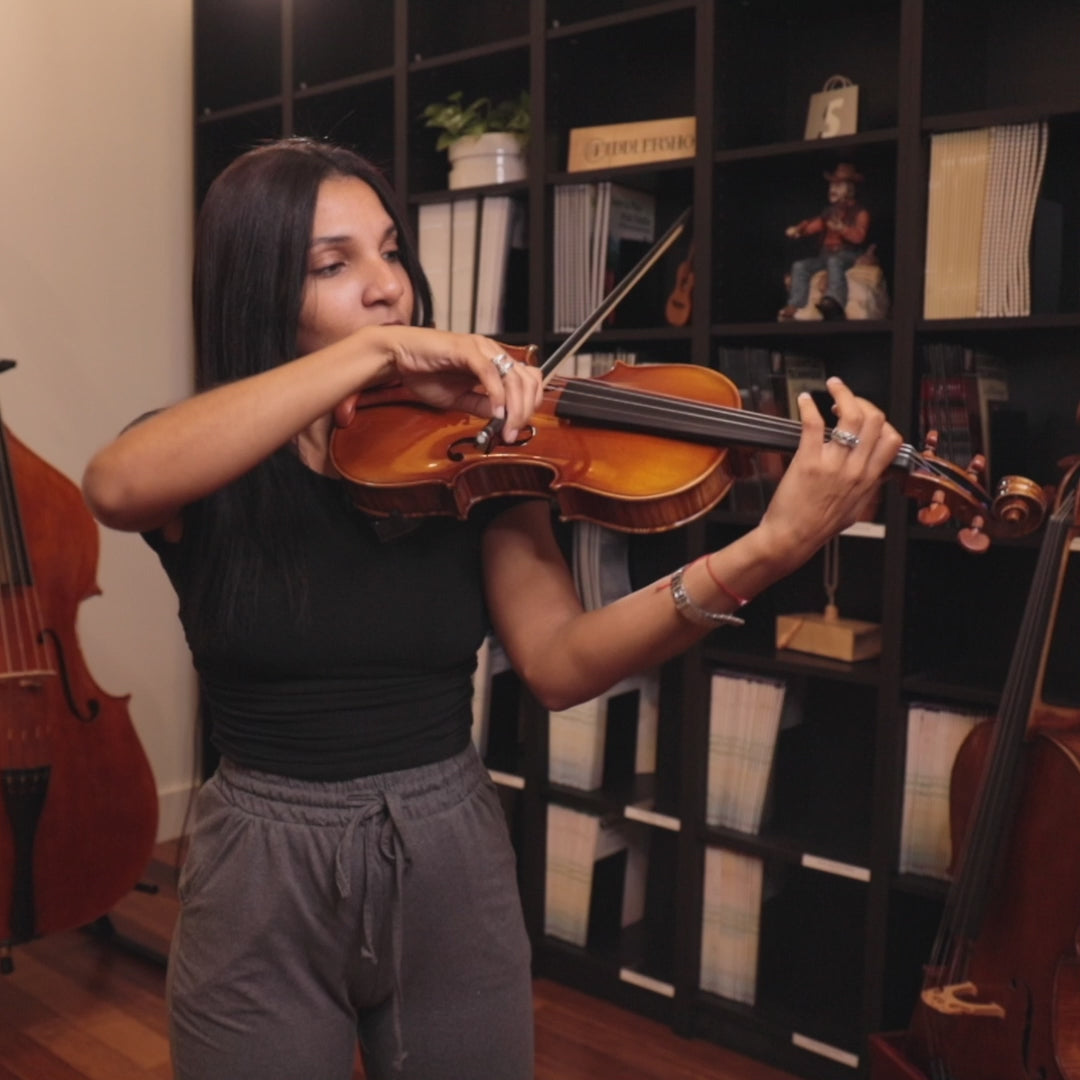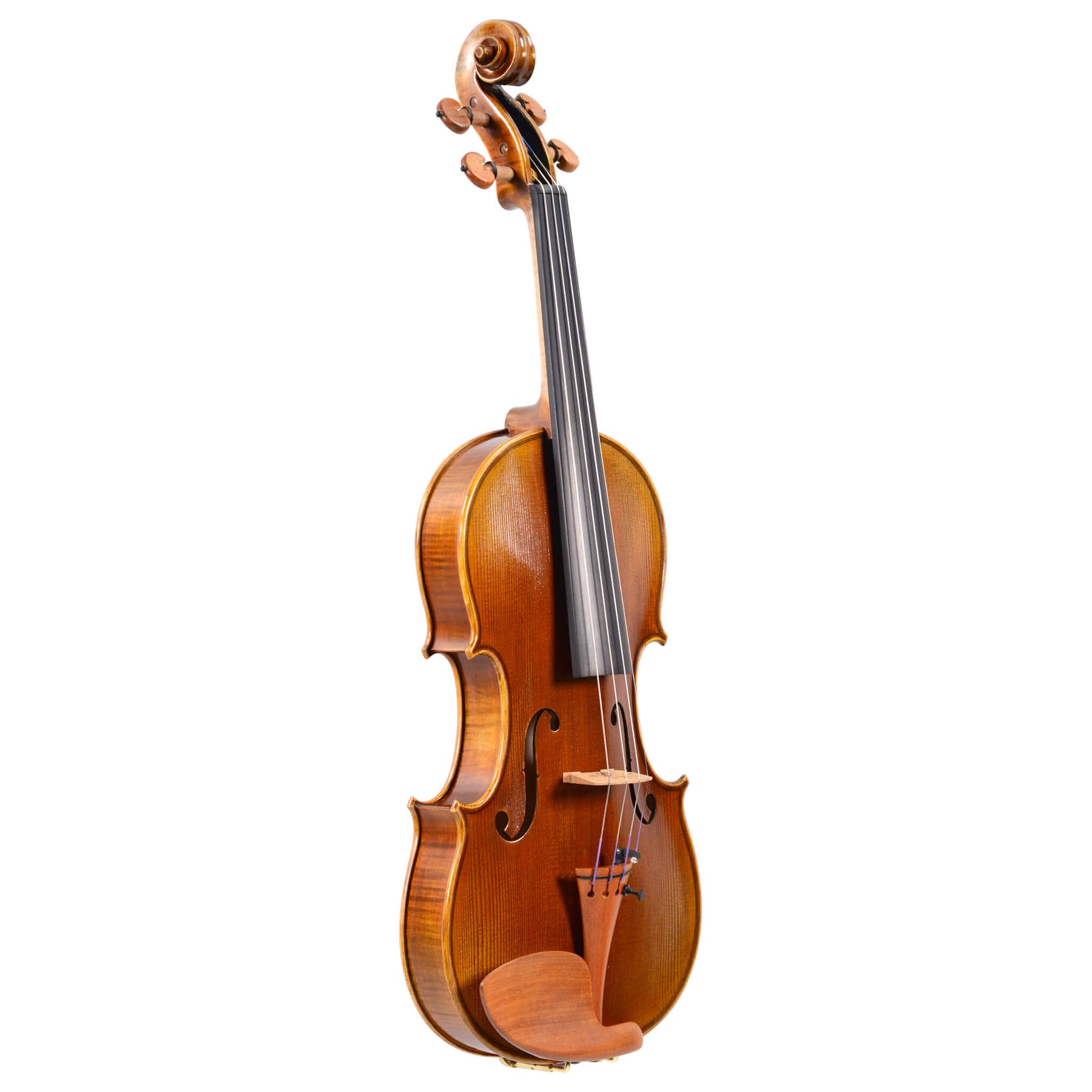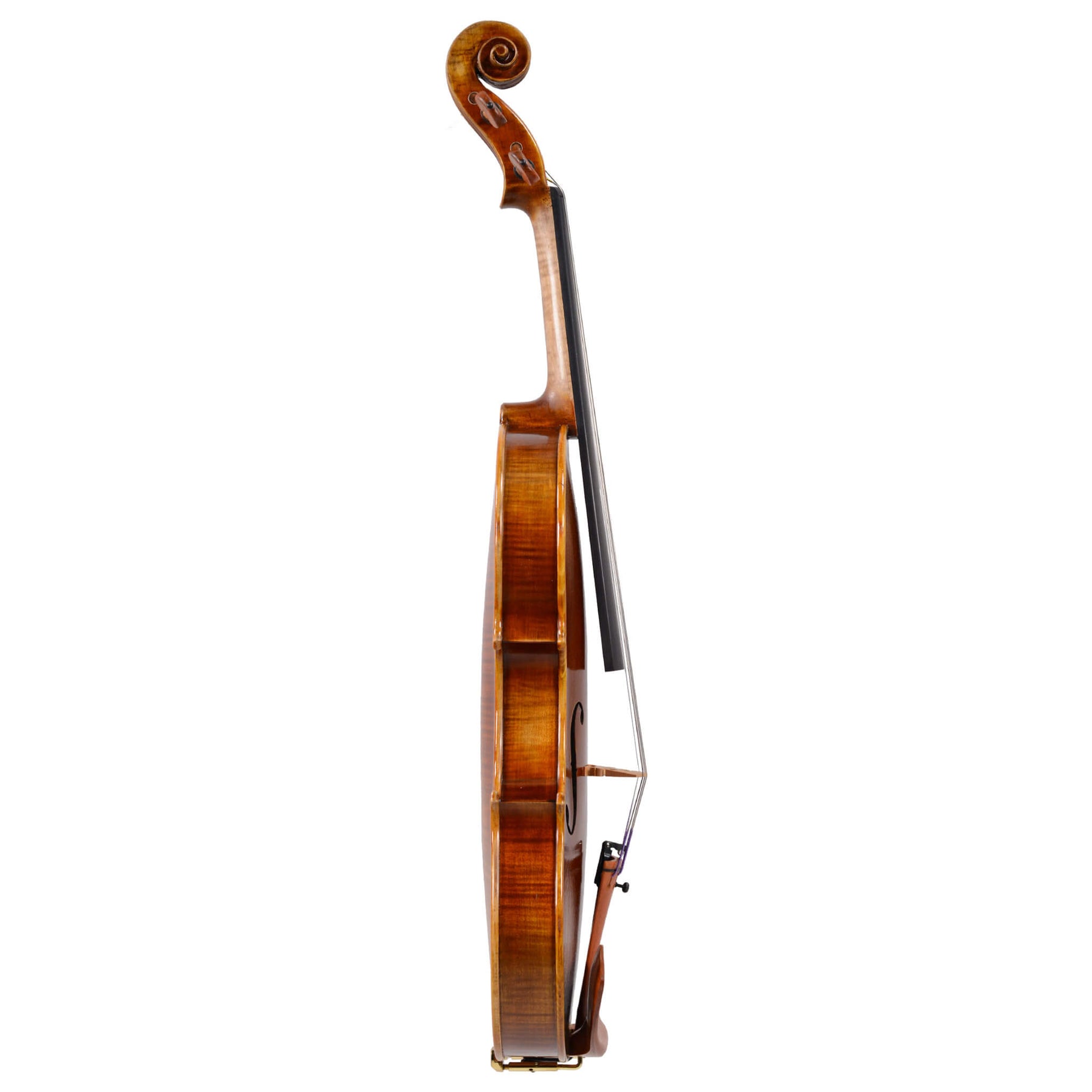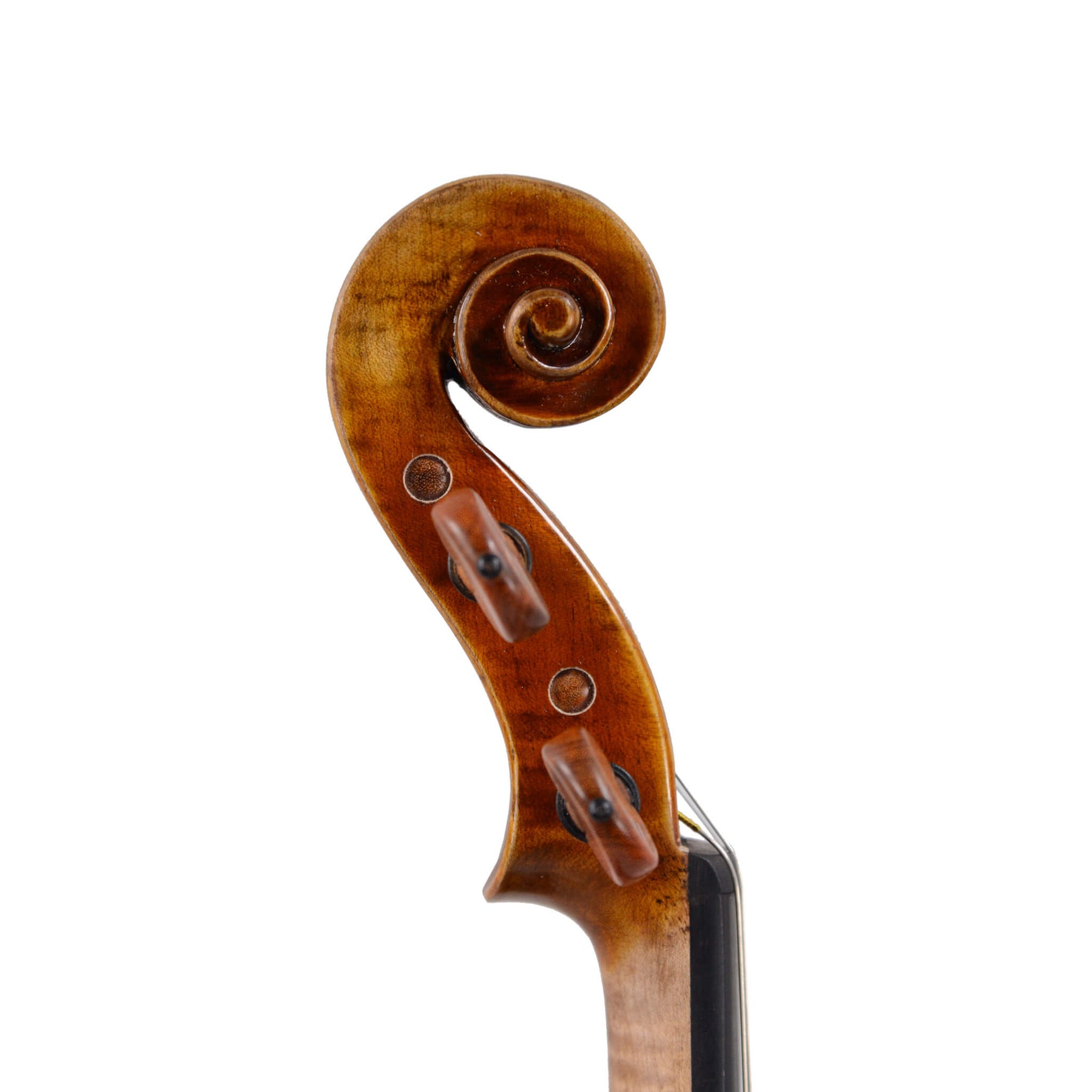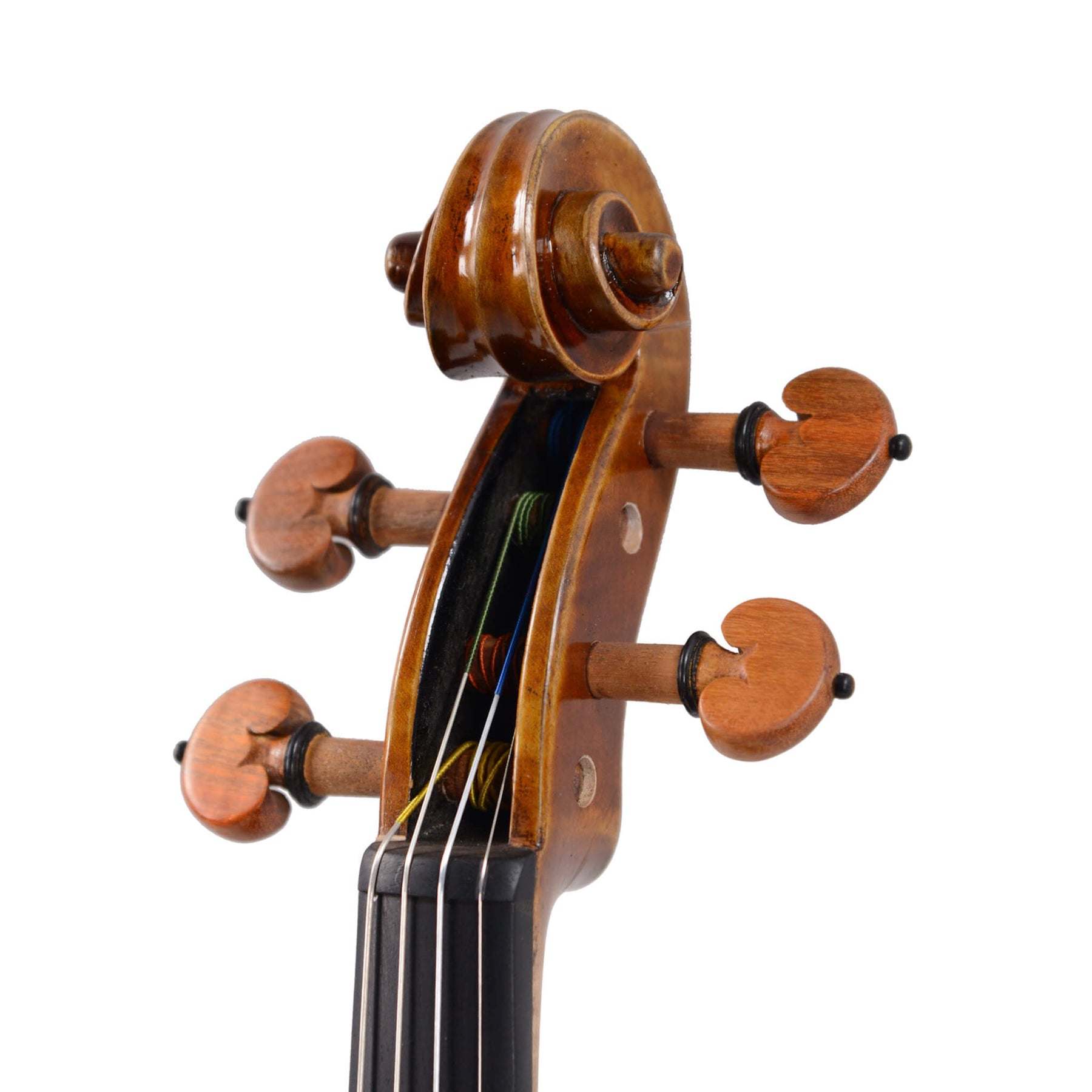 Fiddlerman Symphony Violin Outfit
The Fiddlerman Symphony Violin is the newest member of the Fiddlerman line and beautifully blends characteristics of two of our most popular violins - the Master and the Soloist.

Every violin features a gorgeous one-piece maple back with rich, wide flames-it's a real show-stopper! The premium features don't stop there: the Symphony is our first violin to feature pernambuco fittings, and it's also set up with strings from Thomastik.

The tone of the Symphony sublimely bridges the gap between the warmth and depth of the Master, with the brilliant clarity, and focus of the Soloist.
Whether you play classical, fiddle, or jazz, there's a Symphony of possibilities awaiting you with your new Fiddlerman Symphony Violin.
Violin Features
Strings: Thomastik Dominant or Thomastik Vision (most commonly)
Bridge: Hand-carved professional level Despiau 3-Tree or Holstein 3-star Bridge
Fittings: Pernambuco pegs, tailpiece, chinrest, and endbutton.
Fingerboard: Ebony
Woods: Antiqued wood - dried a minimum of 10 years

Included Accessories
Case: Fiddlerman Oblong Violin Case FC50. Sturdy light weight high-quality oblong violin case. Case includes straps, music pocket, storage compartments, four or two bow holders.
Bow: Fiddlerman Carbon Fiber Violin Bow
Shoulder Rest: Fiddlerman Wood Violin Shoulder Rest
Rosin: Holstein Premium Rosin
Mute: Fiddlerman Rubber Practice Mute
Cloth: Fiddlershop Polishing Cloth
Tuner: Fiddlerman Digital Tuner AV10
Setup
Every Fiddlerman violin is set up and tested in our workshop to make sure it passes our rigorous 10-point inspection. Our incredibly talented team is here to help answer any questions you have, and make sure your instrument arrives safely.
Caring for your violin will extend its lifespan. Wipe the rosin off the violin, fingerboard, and strings with a soft, dry cloth after each use.

Wood instruments are sensitive to temperature and humidity extremes. In dry climates and seasons, we recommend getting a room or case humidifier. The ideal humidity is 40-60%. Below that, the glue and wood can become brittle resulting in open seams or cracks. Never leave your instrument in a car or outdoors.

Visit our resource library for more helpful tips on how to take care of your violin.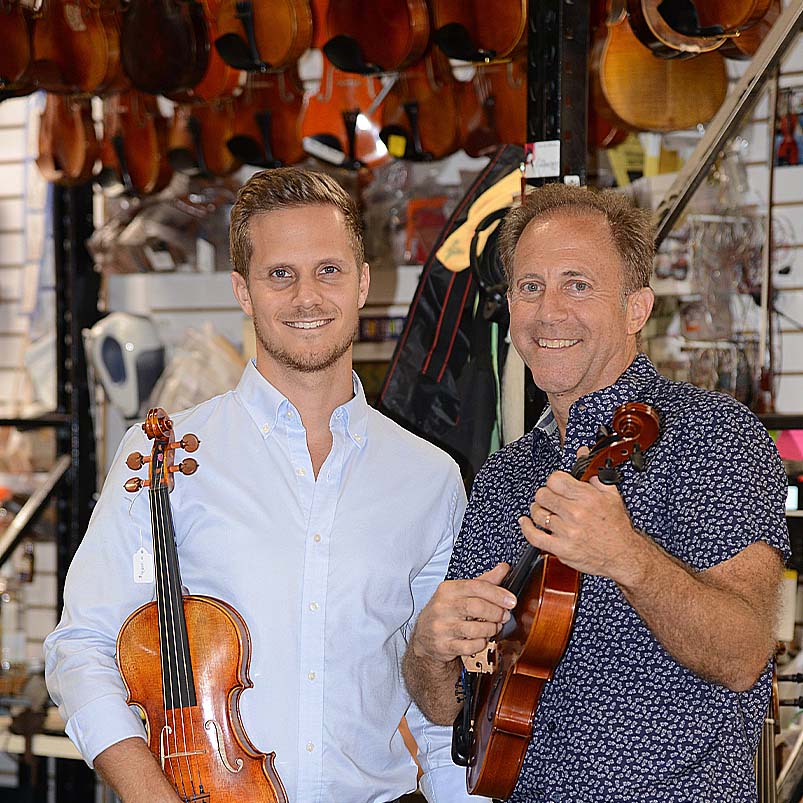 About Fiddlershop
Fiddlershop is a small family-owned business located in South Florida. Since 2012 we have been serving the string community with quality instruments and accessories. We believe that music and instruments should be accessible to everyone at a price they can afford.